Dresses are one of those things that I like to have around "just in case" but I always end up in shorts or pants (depending on the weather, of course). There's something about a dress that's just so…dressy. And I don't always love feeling so dressed up. But I decided I to get a little fancy this week, so this happened.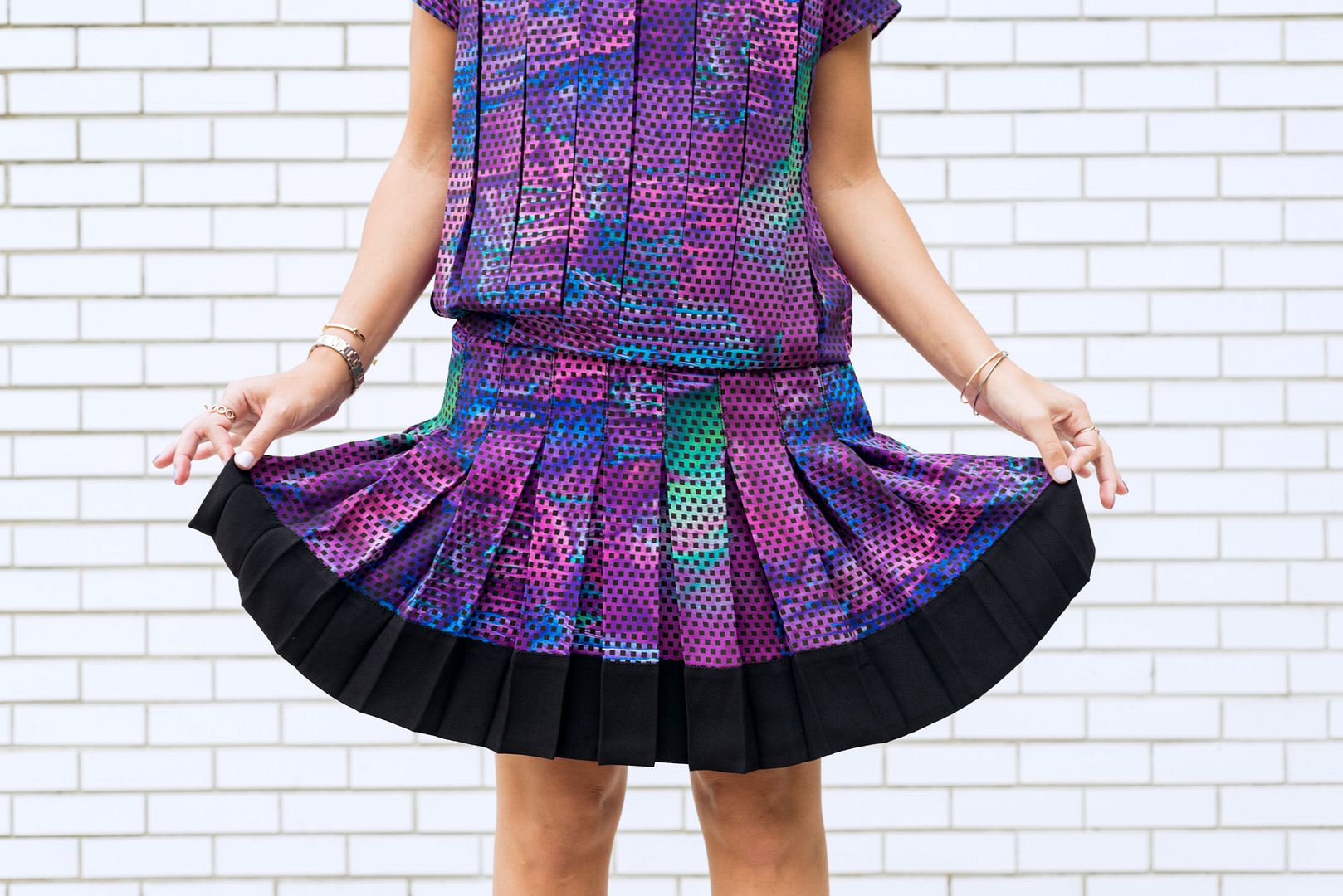 Oh and I dyed my hair again…
Wearing pink on Wednesdays is so 2004. On Fridays, we do pink dip dye (or else you can't sit with us).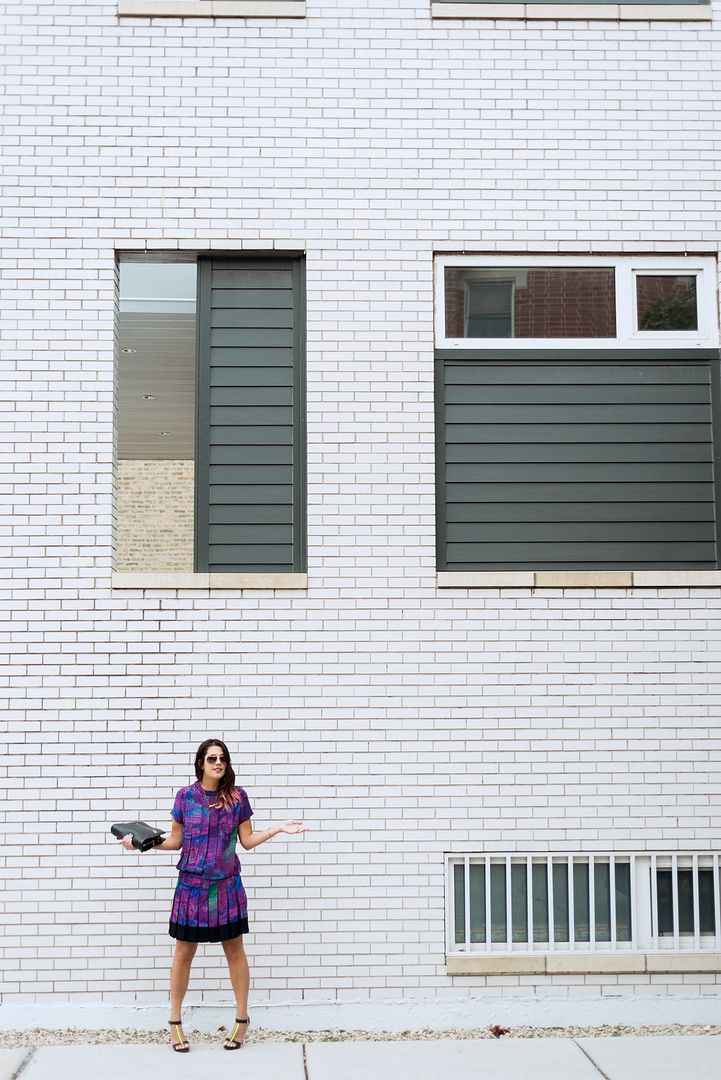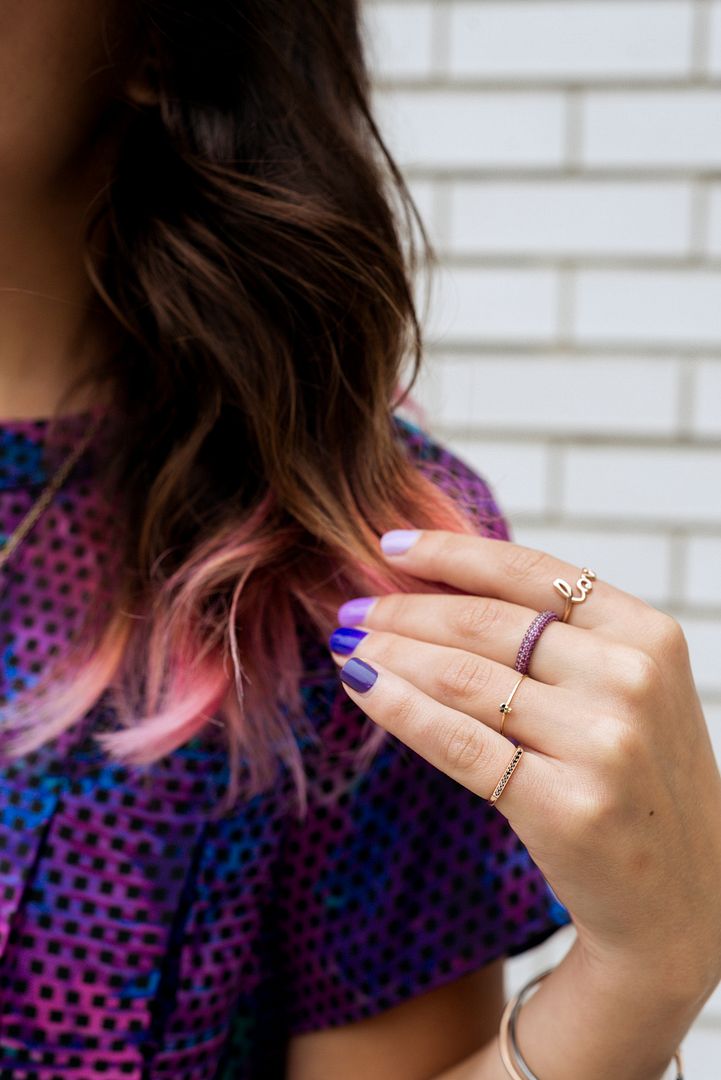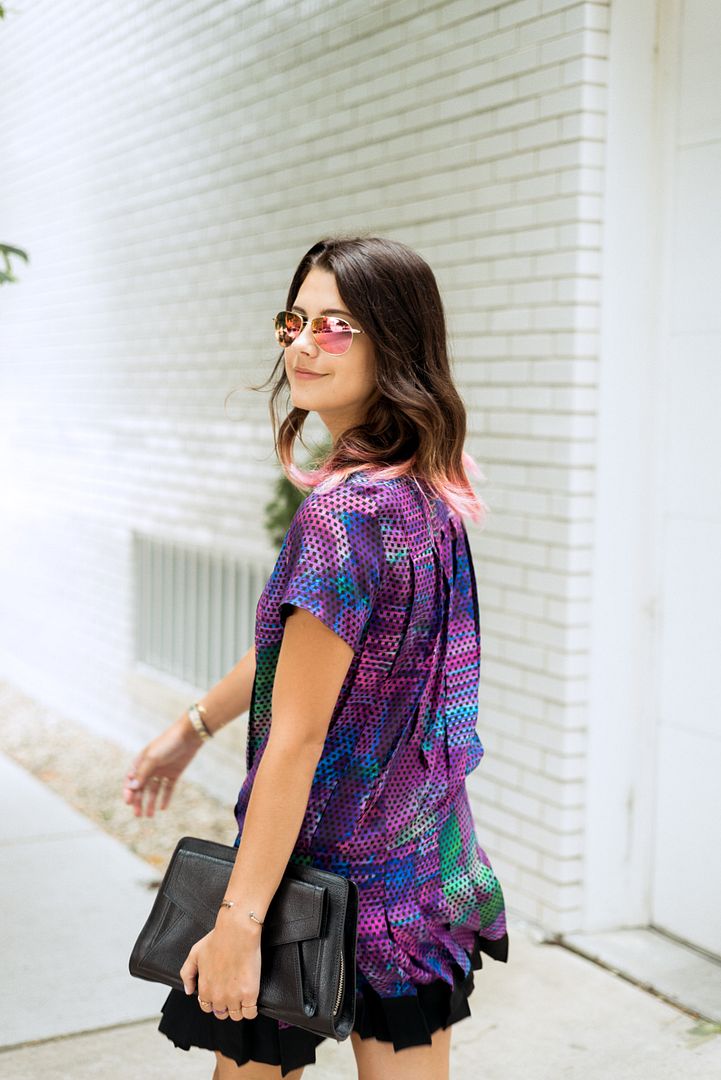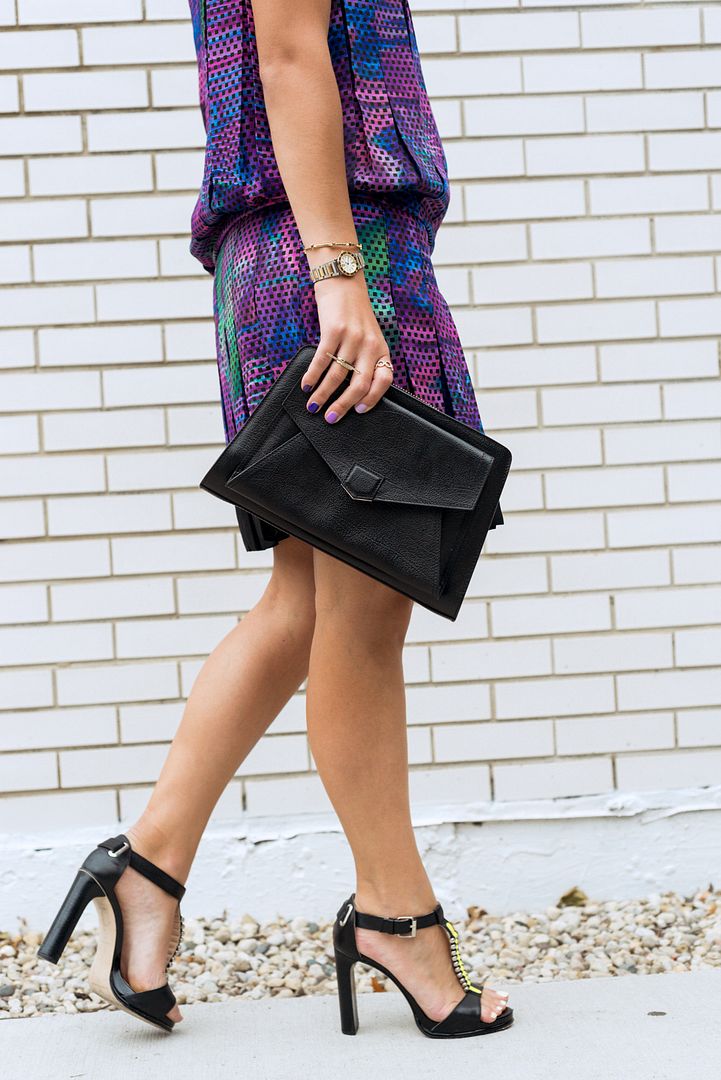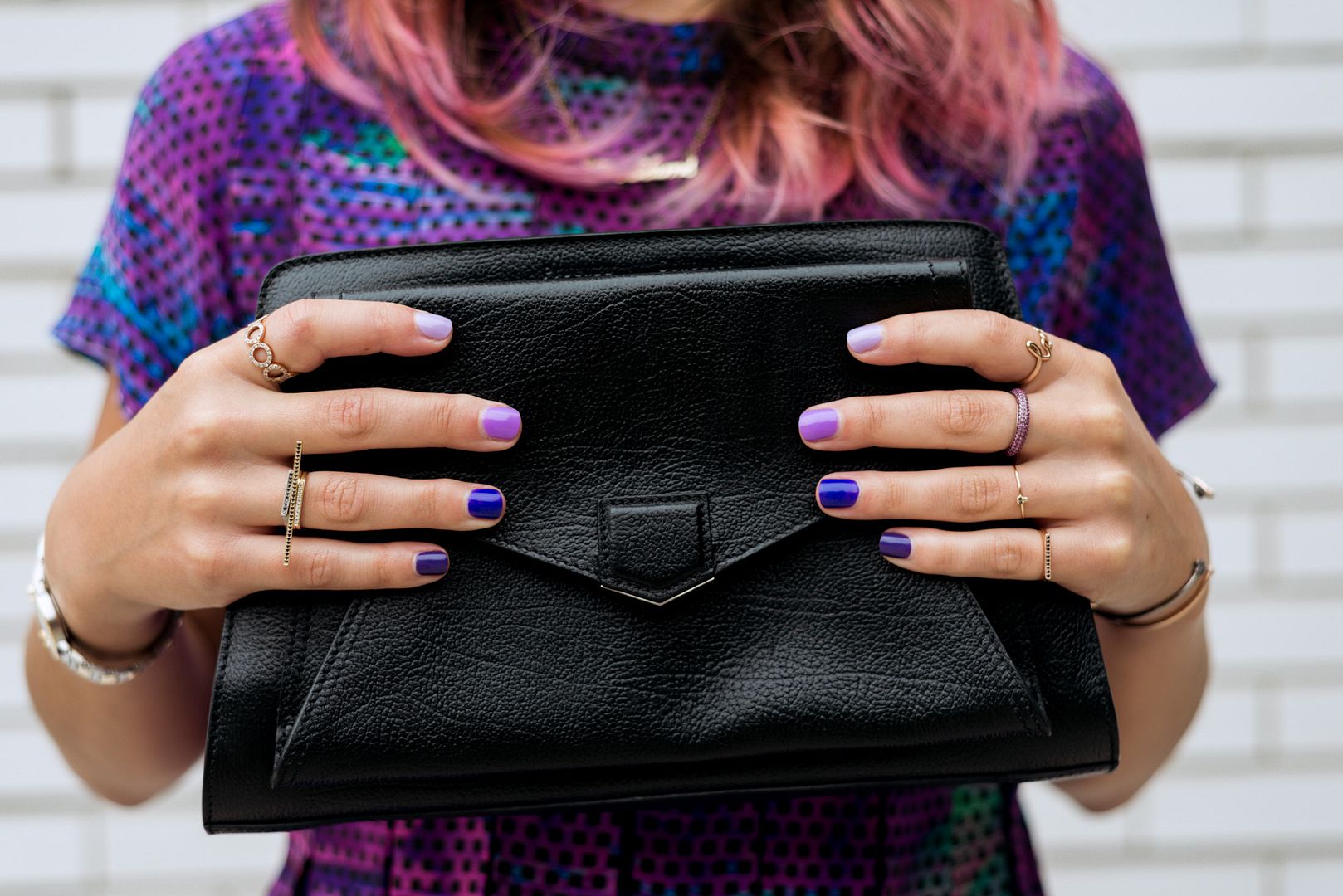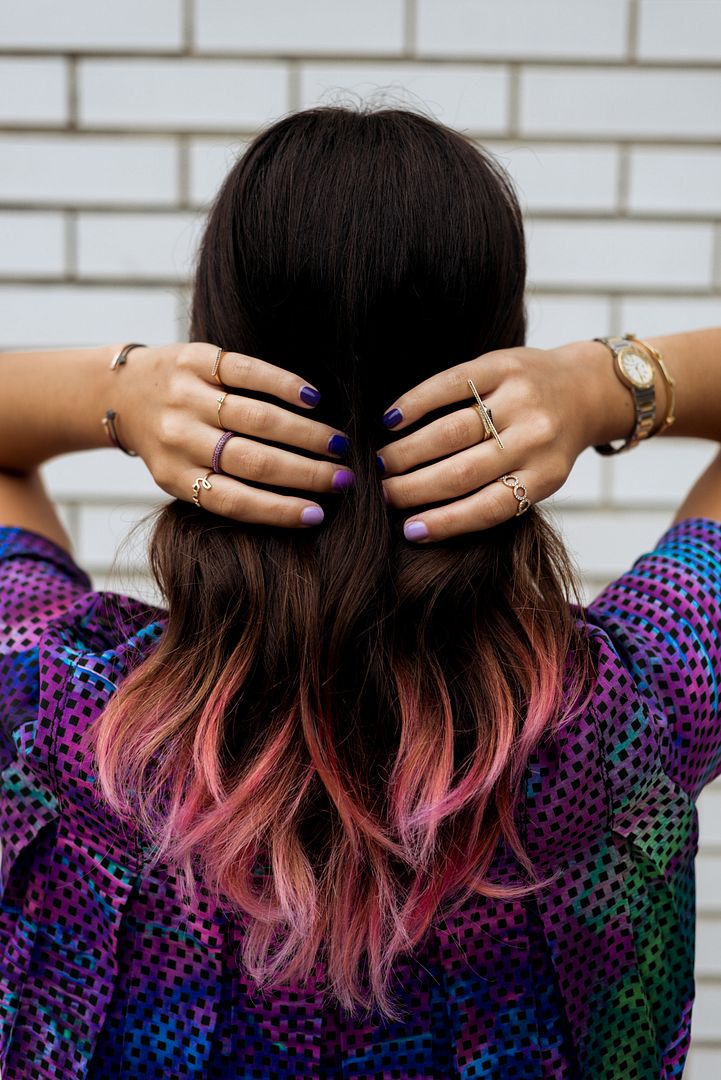 Dare I say I'm the new Pippi Longstocking?
WHAT (am I wearing):
Dress: Proenza Schouler. Sunglasses: Oliver Peoples. Shoes: Opening Ceremony. Bag: Proenza Schouler. Rings: Dana Rebecca, Iwona Ludyga, Avanessi. Bracelets: Dana Rebecca, Bing Bang NYC. Necklaces: Dana Rebecca, House of Waris. 

WHY (am I wearing it):
Like I said, I just wanted to wear a dress…and one that happens to be pink, purple and Proenza. Because there's a bunch of colors in this dress, I could either go all out and do a colorful shoe or tone it down with black but these Opening Ceremony heels are a little bit of both which could not be more perfect for what I was going for. I also like how the shoes have a bit of edge so I don't look too fancy (although I guess the fact that my hair is partially pink really tones down the fanciness anyway). And to make things even more casual — avaitors. That usually does the trick.
PS. Can you tell I'm especially into this week's manicure? I'm pretty proud of this one. Not gonna lie.
WHERE (can you get the look):

Photos by Daniel Kelleghan