I rarely post twice in a day but because I just watched this fantastic video that I couldn't wait 'til tomorrow to share, it's CCF x 2 today (and of course, it involves Proenza Schouler).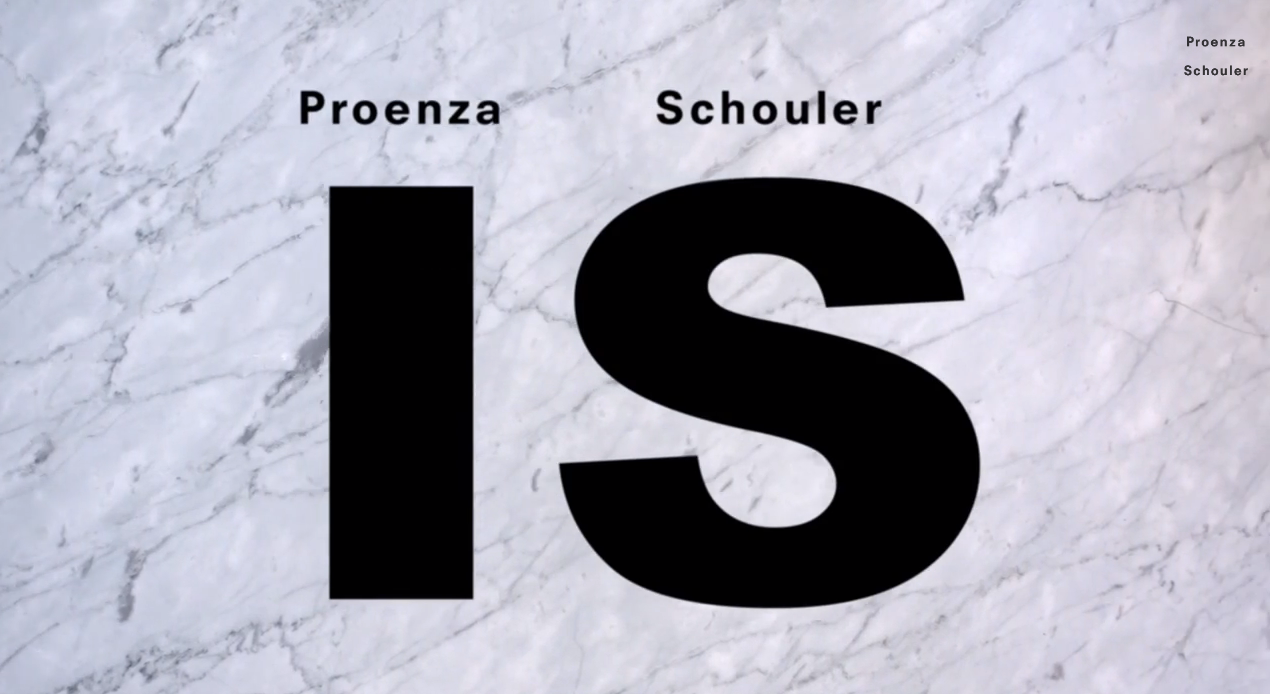 I briefly mentioned last week Proenza Schouler's new collaboration with luxury Parisian department store, Le Bon Marché. But this post isn't necessarily about the capsule collection (which is awesome by the way) but this incredible video.
Not only do Jack and Lazaro's moms make a cameo (insert heart-warming emoji here), but I learned I must go to Bora Bora because apparently that's the birthplace of Proenza Spring 2010 (also known as the greatest collection anyone's ever made…ever).
See for yourself.
So good, right?
If Jack and Lazaro were the weird kids in t-shirts (and I'm still the weird kid in a t-shirt…also sometimes, a sweatshirt) then I feel pretty good about my career path.
Le Bon Marché also made a video, but it's basically just 1 minute and 18 seconds of trippy Proenza goodness (which is a compliment, by the way).
If you want in on some Proenza Schouler x Le Bon Marché, you can shop some of my favorite pieces below (and the full collection here).
What did you think of the video? Was the dry cleaner idea pure genius or WHAT?
You might want to check out...