Sometimes I just like to do a little Proenza on Proenza…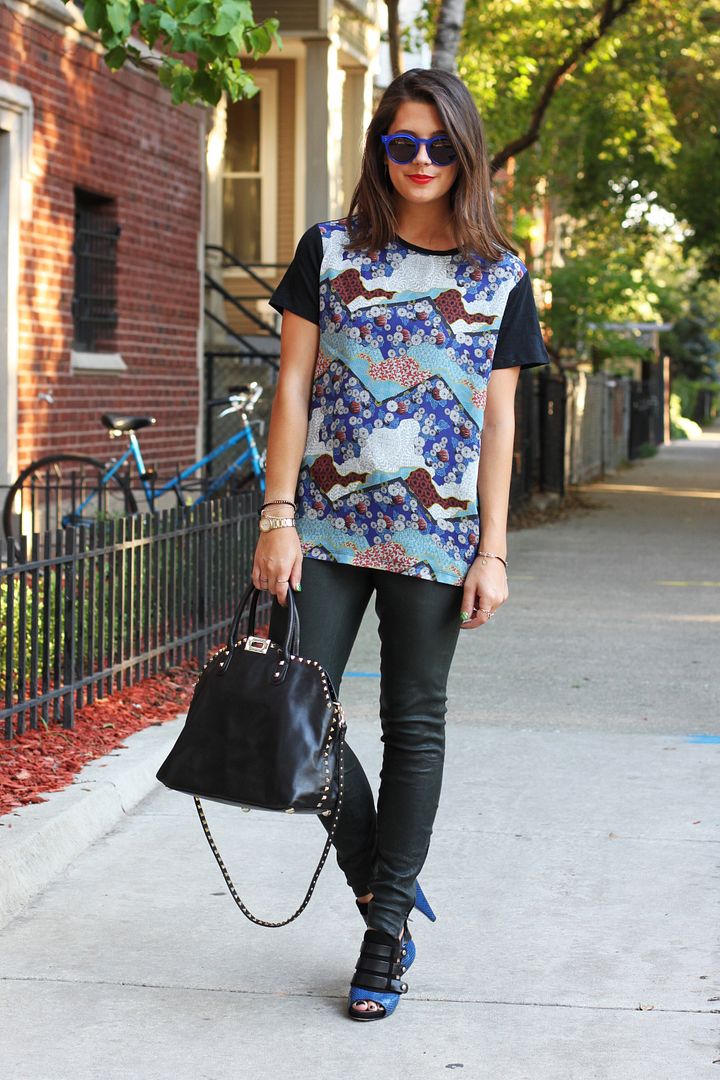 I'm also giving earrings a try for the first time in a LONG time. What do you think?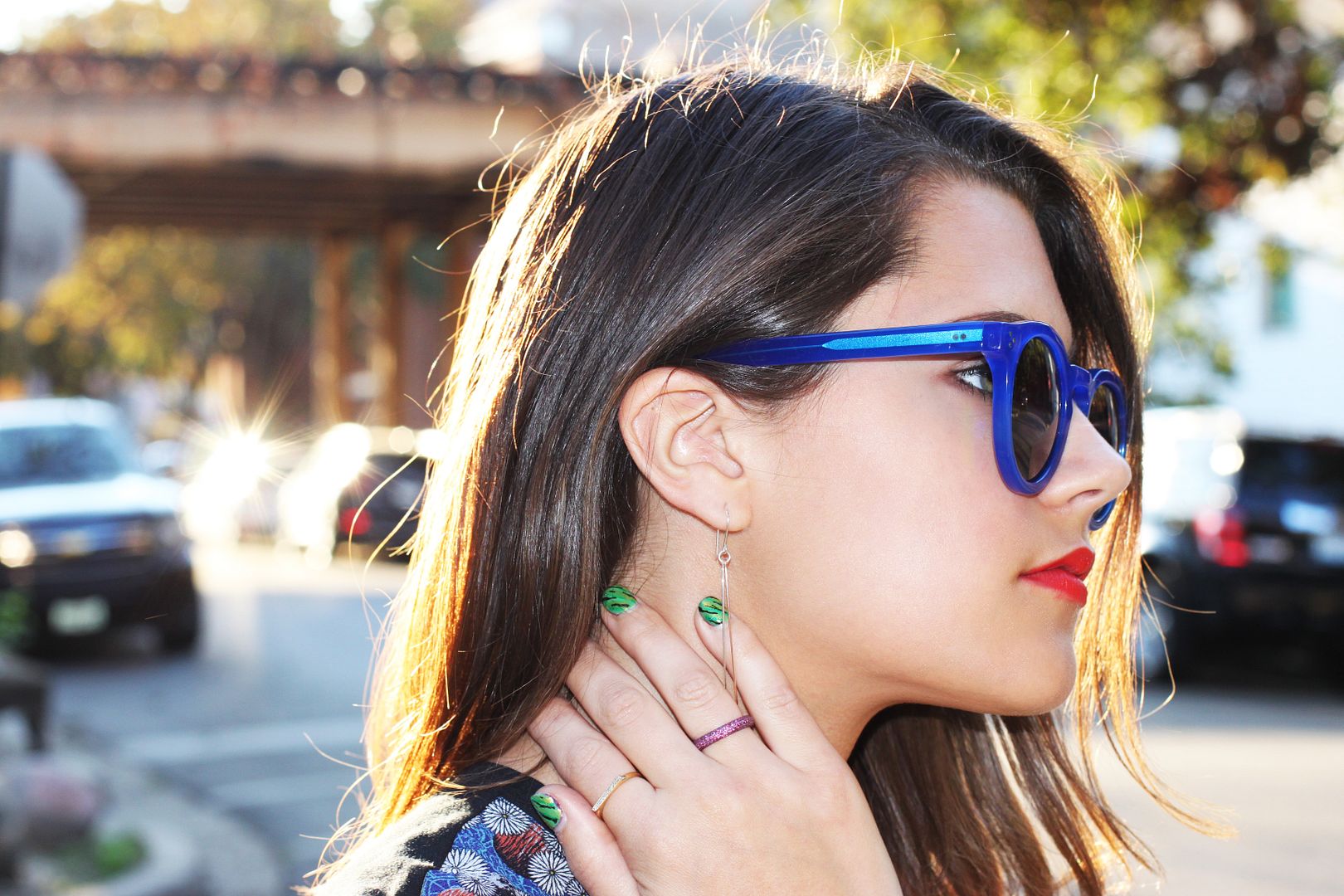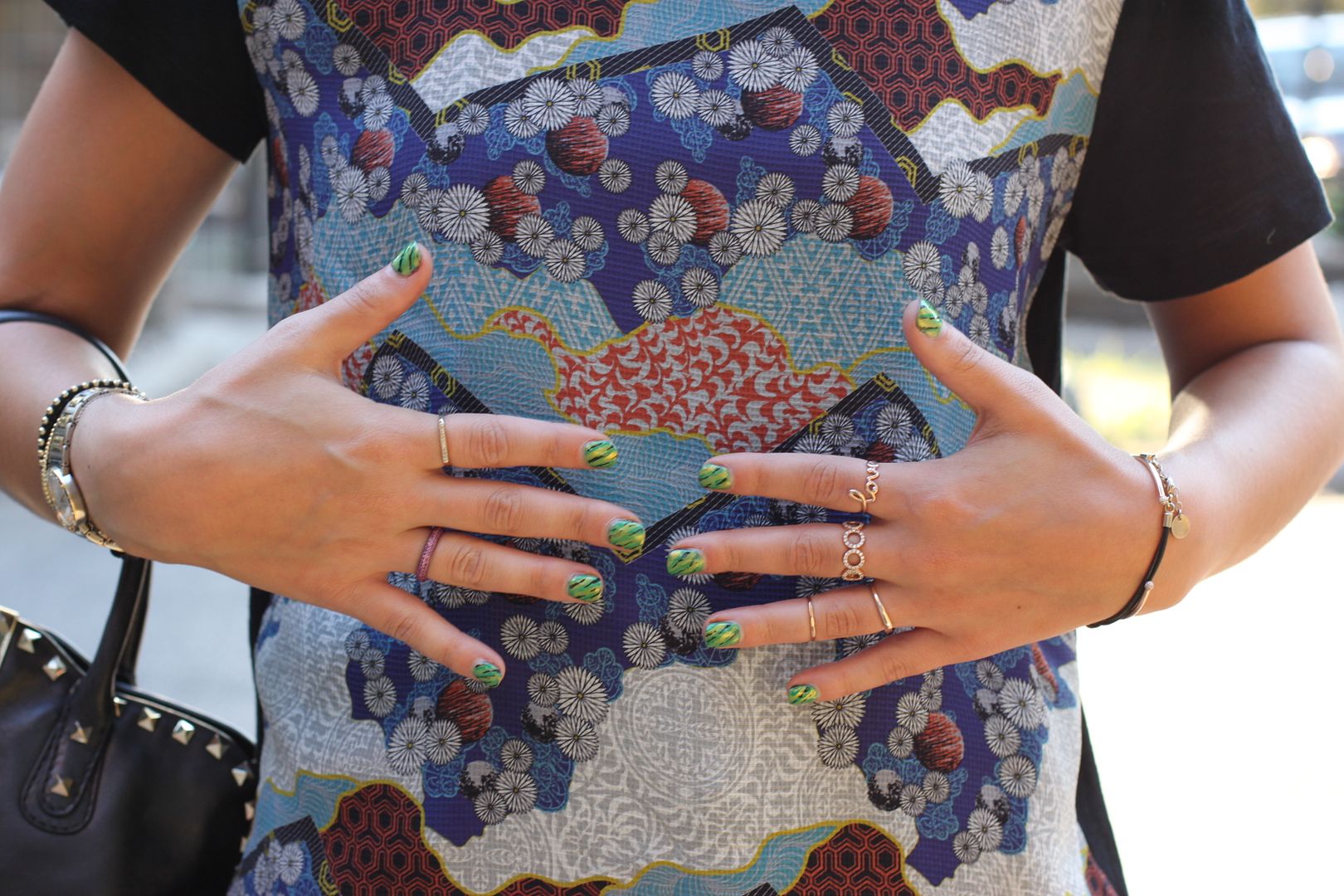 And of course…
Being weird at its finest.
WHAT (am I wearing)
Top: Proenza Schouler. Sunglasses: Illesteva. Bag: Valentino. Pants: J Brand. Shoes: Proenza Schouler. Rings: Dana Rebecca, Avanessi, Vale, Jules. Nails: Miss Ladyfinger. Earrings: Saressa Designs (c/o Parker + Paige).
WHY (am I wearing it)
I'm all about proportion when it comes to getting dressed. Skinny jeans with a loose top or wide leg pants with a fitted top. Very important to balance. After I got this Proenza t-shirt on my most recent trip to New York, I knew it would be perfect with my new skinny leather pants (in a deceiving dark forest green FYI). And what's better Proenza? Proenza on Proenza. My heels are from a few seasons ago and because this picture was taken after NYC I still had my fresh Proenza Spring '10 inspired manicure by Miss Ladyfinger. This one is for you Jack and Lazaro…
WHERE (can you get it)
FYI the line Saressa Designs (who makes my earrings in the photos) is now carried at Riley in Chicago.
Photos by Stephen Young of StephenStyle.com
You might want to check out...