In Chicago, we're quite practical in the way we dress…considering we're freezing our asses off a majority of the year. Our uniform often consists of puffer coats, typically not my jam, but there's someone out there who may have just changed my mind about them…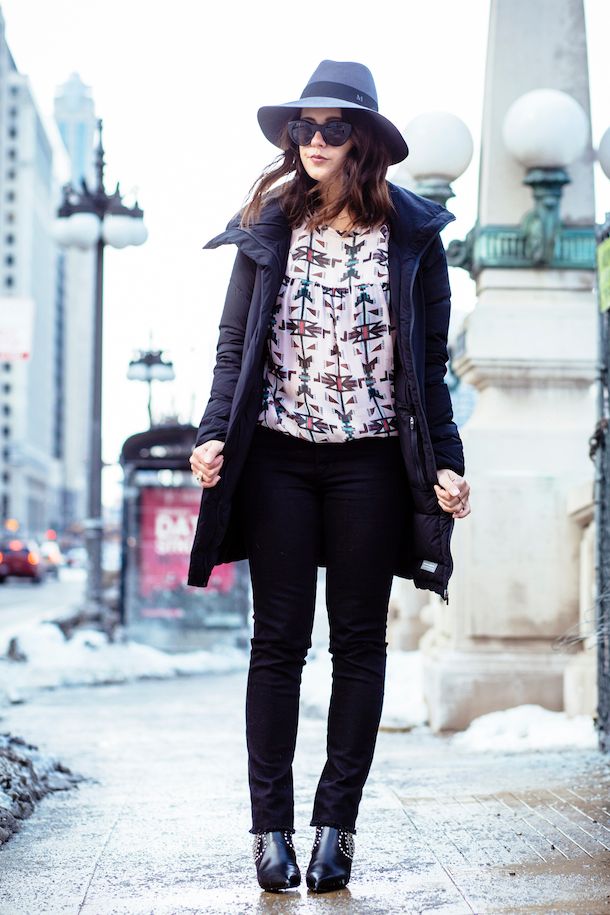 But you'll have to keep reading to find out who it is!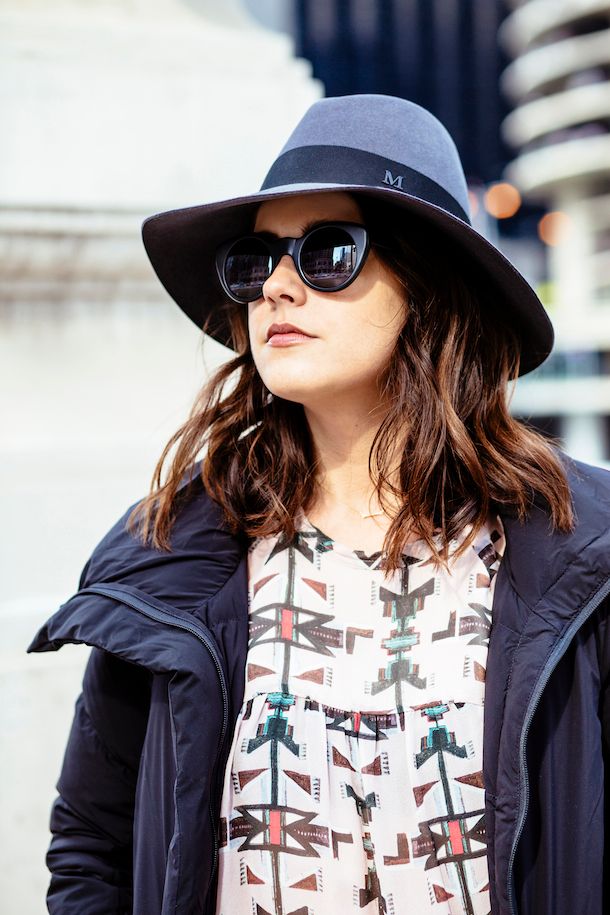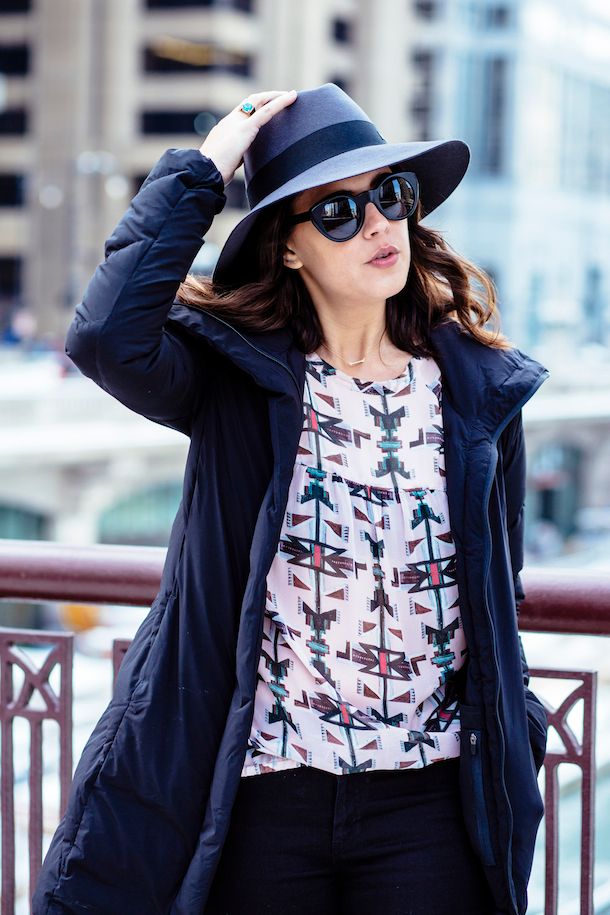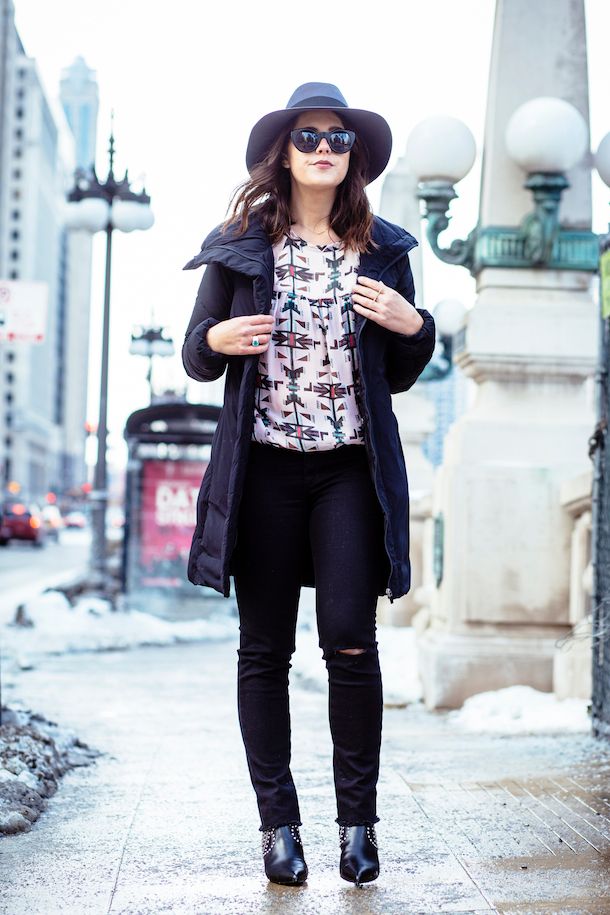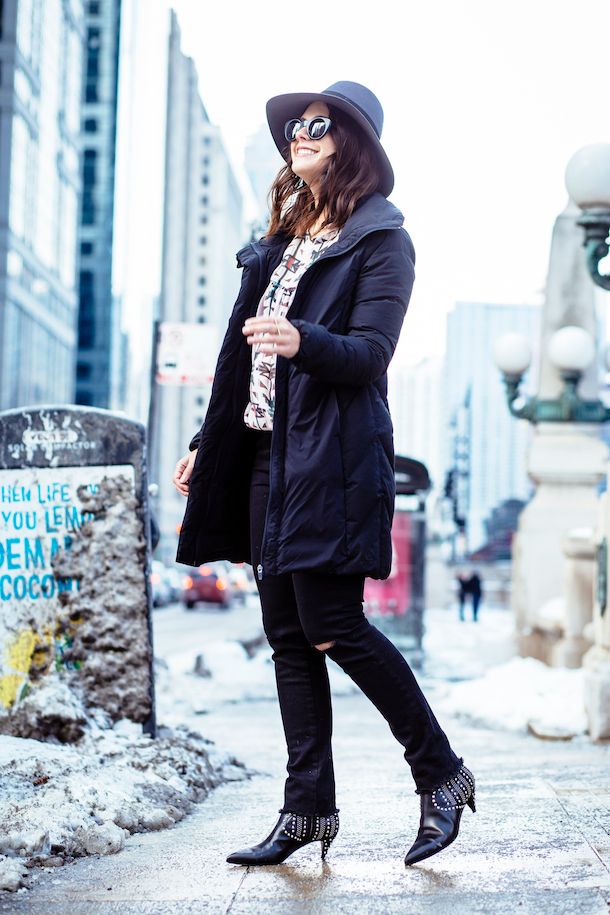 WHAT (am I wearing):
Shirt: Isabel Marant. Jeans: Anine Bing. Coat: c/o Aether Apparel. Shoes: Saint Laurent. Hat: Maison Michel. Sunglasses: Zac Posen x Illesteva. Rings: Dana Rebecca, vintage.
WHY (am I wearing it):
So about puffer coats…they're almost always unflattering (who wants to look puffed, anyway?) and deceivingly heavy. Thankfully, I've found one that's not only slimming but it's both lightweight AND warm (did you ever think it was possible?) so the answer is yes, you CAN have it all. With this type of outerwear, I used to only wear it running errands and / or to the gym but this is the first time I've actually felt comfortable wearing a puffer coat as part of an outfit. There's a first time for everything, right? That's not the only unexpected element here — there's the fact that kitten heels are present and I'm not wearing a fistful of dainty rings (in fact…I might even bring back the cocktail ring, who knows?) Because this coat is pretty warm, I didn't need a super thick sweater underneath so I opted for an old Isabel Marant top, that I actually got at Satine (see: LA post) 3+ years ago. I've never been all that into Marant (I know, I'm a blogger and I don't have a closet full of Isabel…sue me) but this shirt is super comfortable and adds a little color to the look…which I can always use when my winter wardrobe is mostly black and gray. Paired with these Anine Bing jeans (also via LA) and my proud new sale find (although I hate kitten heels, but I don't know how you can hate on these Saint Laurent beauties), it's the type of outfit I'm most likely going to be living in for the next month or so. And we can't forget about the hat…because Maison Michel is always a good idea.
WHERE (can you get the look):
Photos by Heather Talbert
You might want to check out...