A few months ago I went to dinner with some friends and I was wearing pretty much this exact outfit (just a different cropped red sweatshirt, naturally). One friend sarcastically goes, "oh you couldn't dress up for us?" I thought it was hilarious, as I've only been wearing sweatshirts (and sweatpants) this winter. But anything can be elevated with the right shoes (both literally and figuratively — re: heels).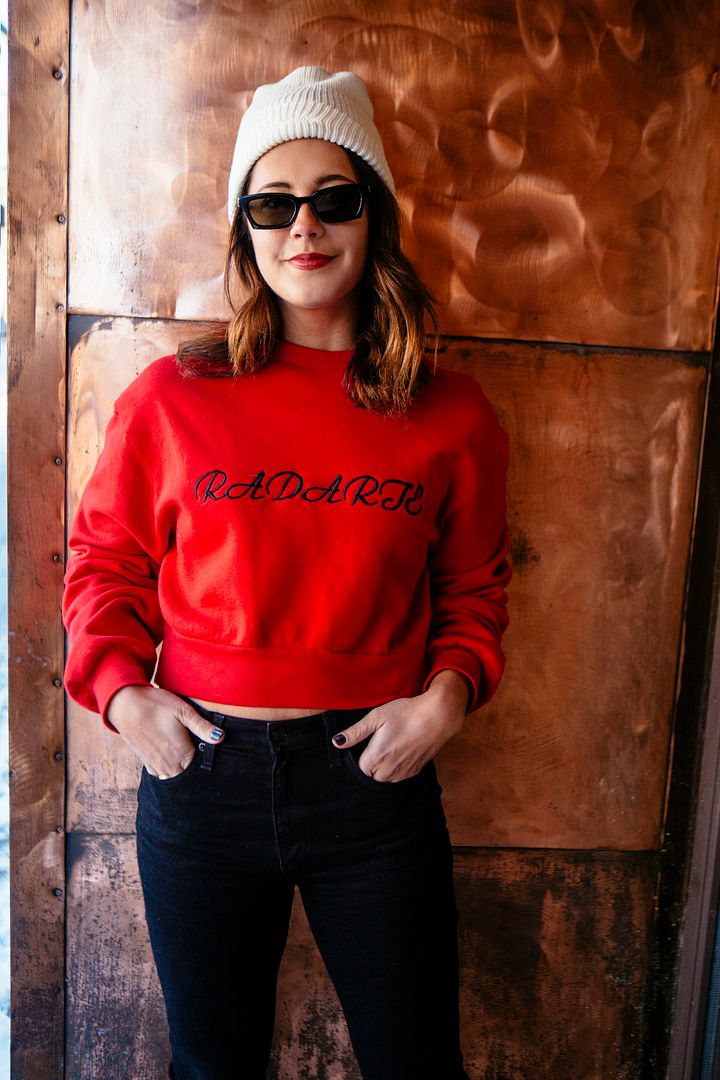 I've always loved sweatshirts. Even as I kid, my go-to look was a sweatshirt and jeans (and a low ponytail…in case you're curious about one's 6-year-old beauty look). Not much has changed (although my jeans no longer have an elastic waist…sometimes I wish they did).
Going back to taking outfits to another level — I got this sweatshirt for Christmas and have already worn it it a ton (remember when I told you I never wore red? Look at me now!) The first time I wore it, I paired it with my favorite Khaite mom jeans and white Common Projects. All I needed was some over plucked eyebrows and you would've thought I came right out of the early 90s (a compliment I am giving myself). But if I'm only going to wear sweatshirts this winter, I have to find other ways to wear them. That's where these boots come in.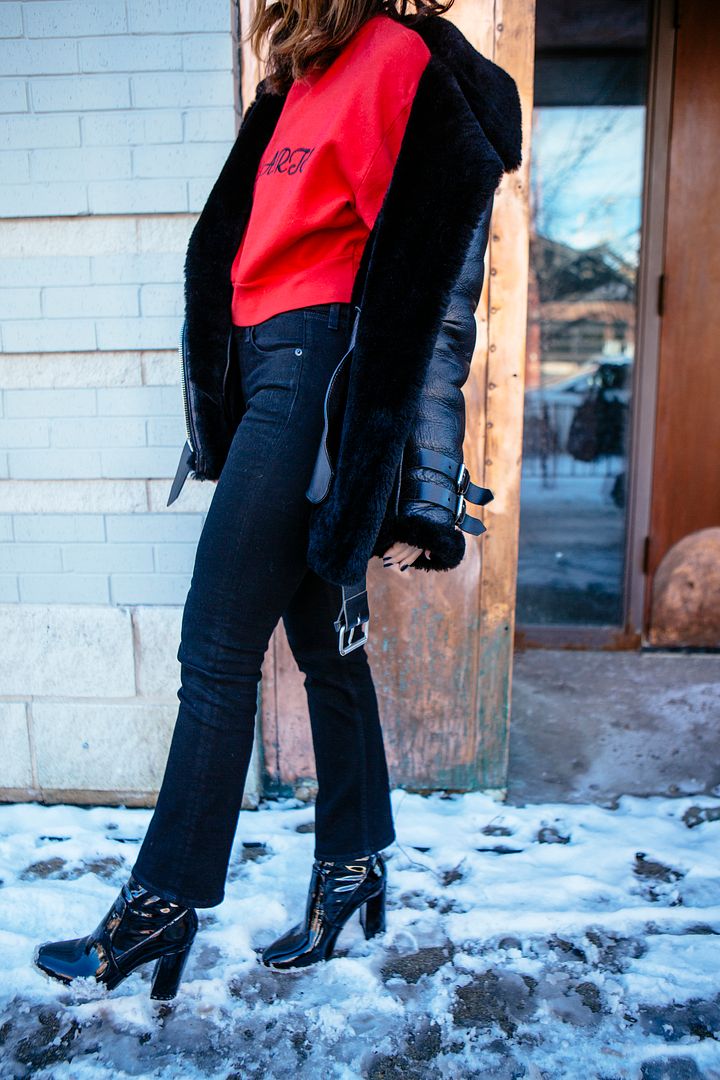 I couldn't tell you the last time I wore ALDO shoes before now, but I've had these since the Fall and I wear them almost every time I go out. The patent makes them easy to clean, they were cheap so if they get beat up I won't cry about it and they're super comfortable. What more could you ask for?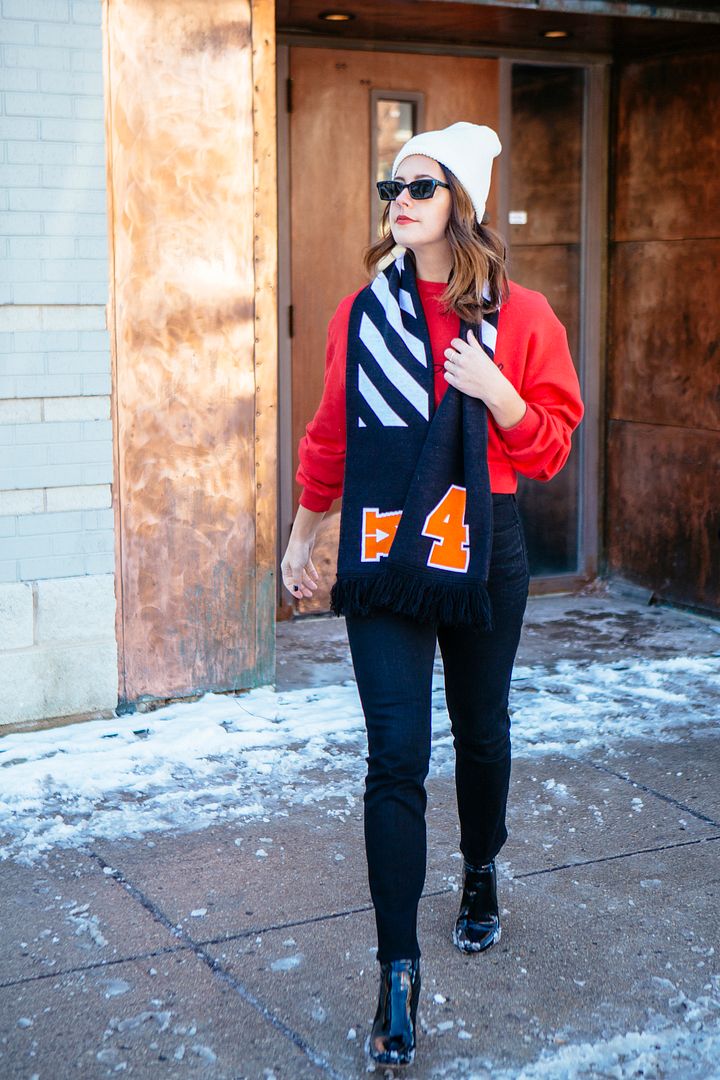 And adding a few extras for warmth — the heaviest coat I own (literally is a workout just to take it on and off), a beanie and scarf — I have to say I am feeling pretty RAD(arte).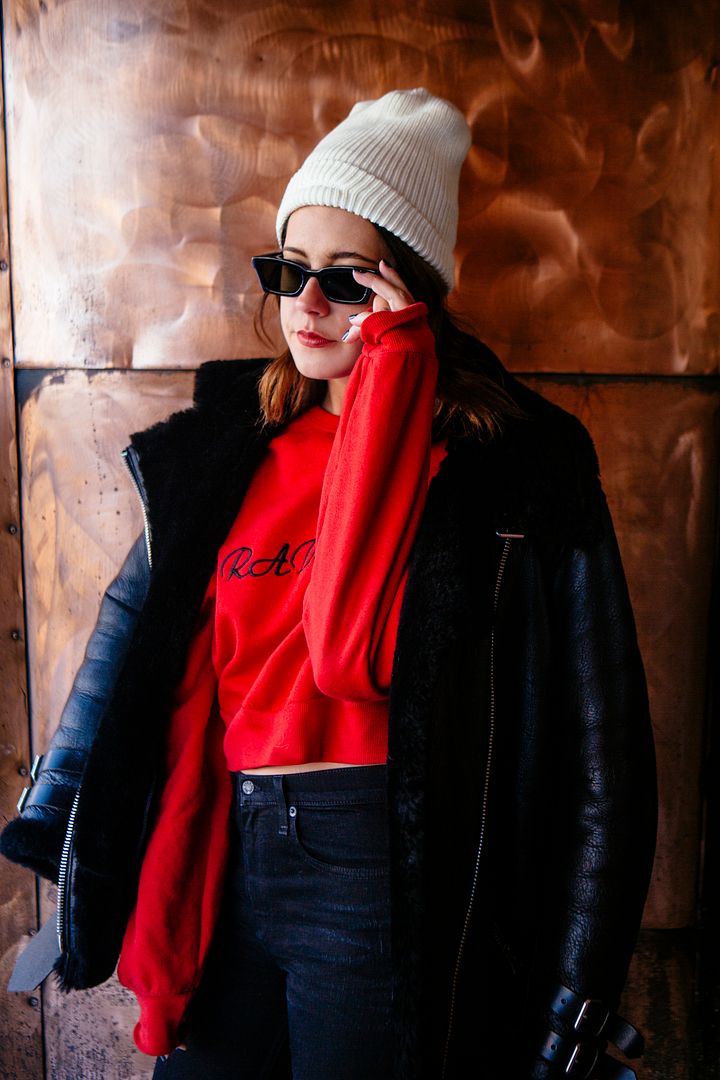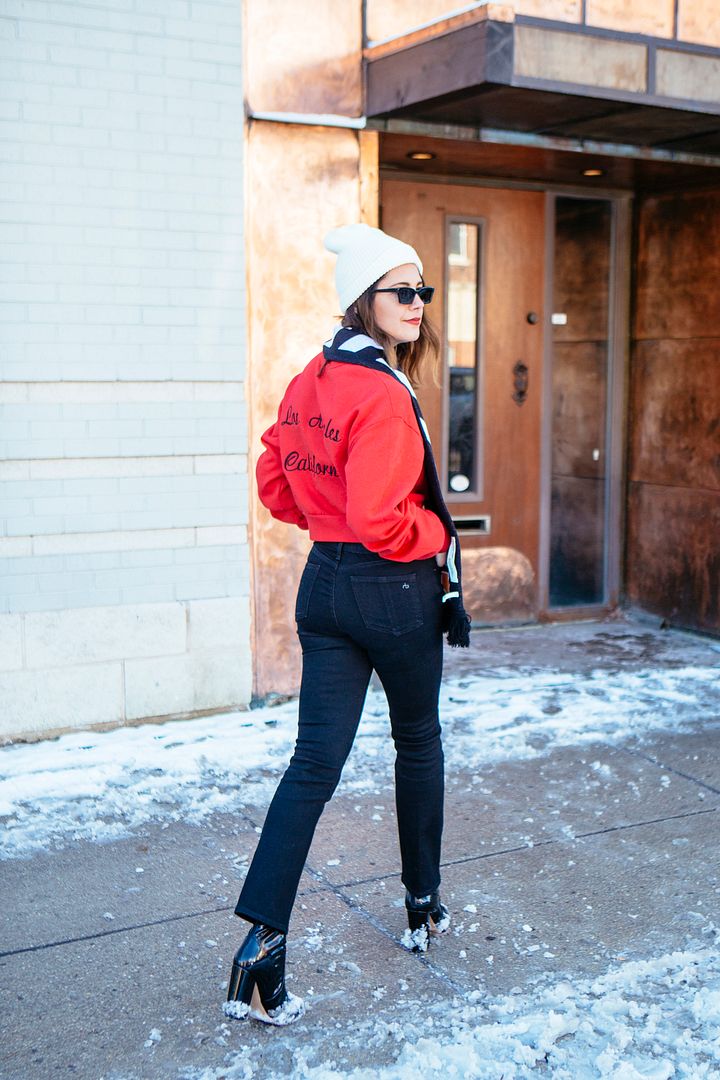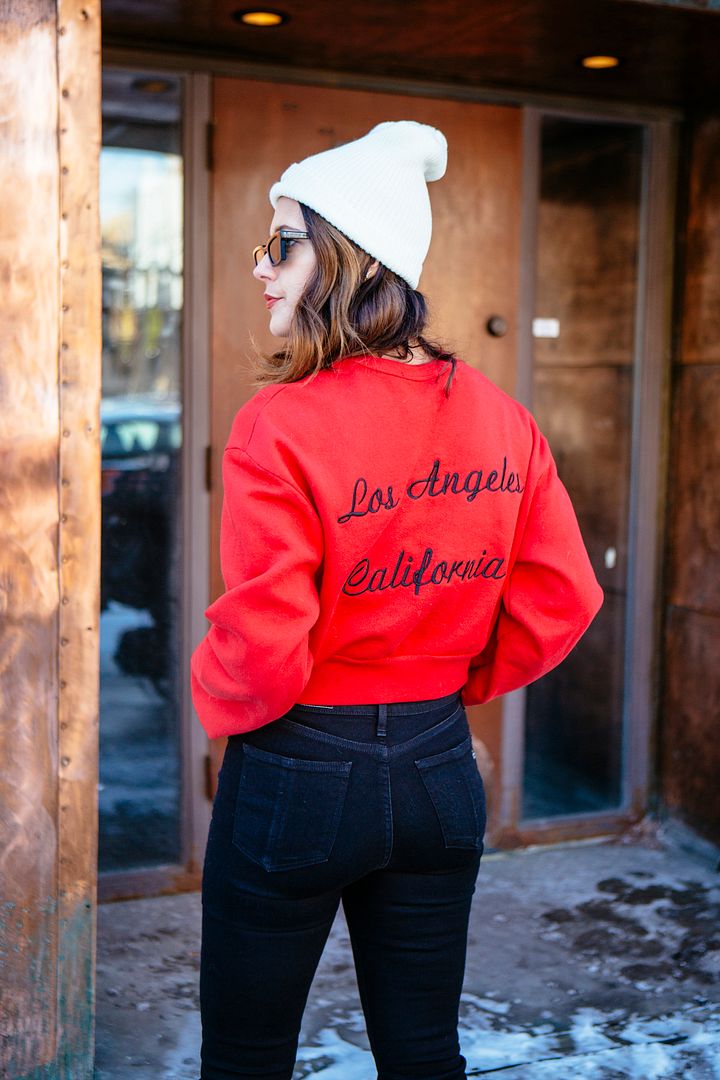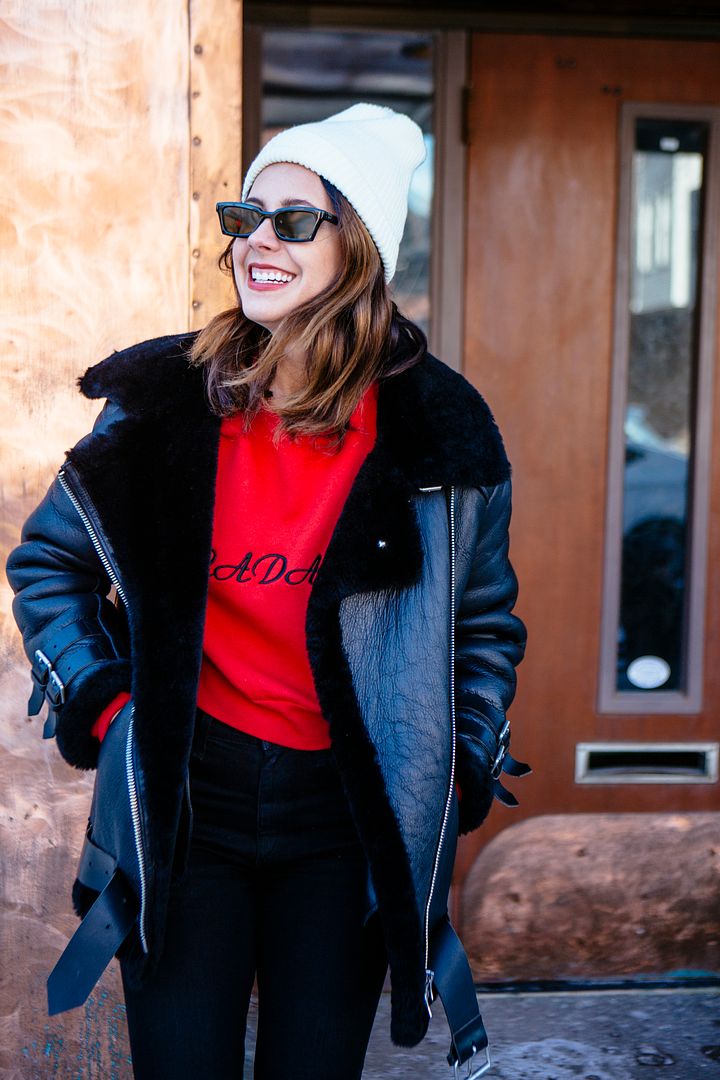 Coat: Acne. Sweatshirt: Rodarte. Jeans: Rag & Bone. Boots: ALDO. Sunglasses: Off-White x Warby Parker. Hat: Supreme. Scarf: Off-White.
What's your go-to look this winter? Let me know in the comments!
Shop my outfits + similar styles below:
Photos by Heather Talbert
You might want to check out...