You may be wondering…why is Rebecca Minkoff's latest collection about the NEW Minkette? It could be the fact that she's sportier, perhaps even somewhat of a tomboy (or as Rebecca says, a "sexy tomboy"), or it's possible that the new Minkette is Ryan Lochte….because he was at the show Friday afternoon.
It was a PACKED house for Rebecca Minkoff Spring '13, complete with live music from Tennis mixed with DJ Cassidy. Her collection had a lot of great separates in light colors, floral trim and some pops of bold blue. I loved the idea of a motorcycle vest or a bomber jacket in a pastel or floral print (especially because I personally stick to black with zippers). It gives the silhouette a softer edge that's perfect for a Minkette (if you haven't figured this out by now, a "Minkette" is what Rebecca Minkoff calls her customers/followers).
Some looks I wouldn't mind sporting next Spring: the grey star t-shirt with the blush plaid jacket and white shorts + the blue hoodie with printed shorts….and if I'm feeling daring, the snake print overalls.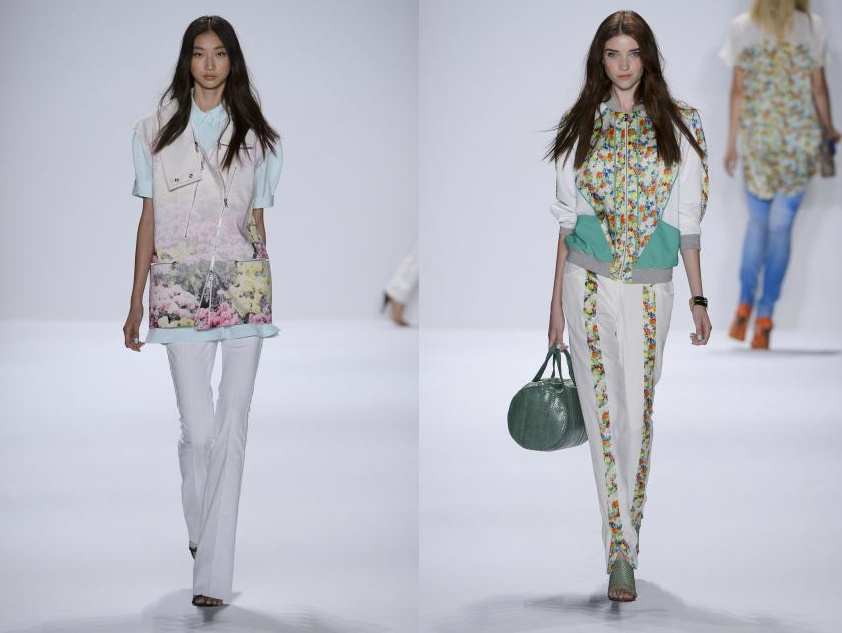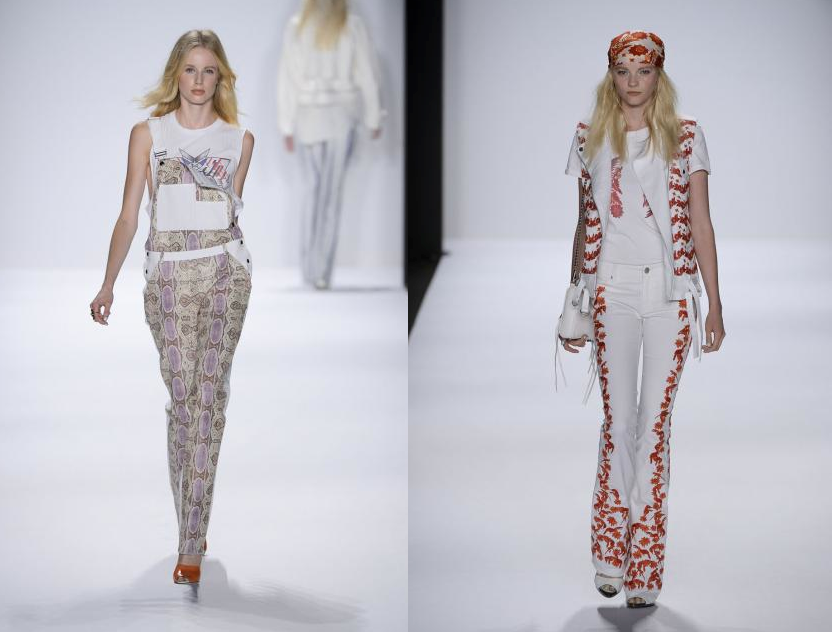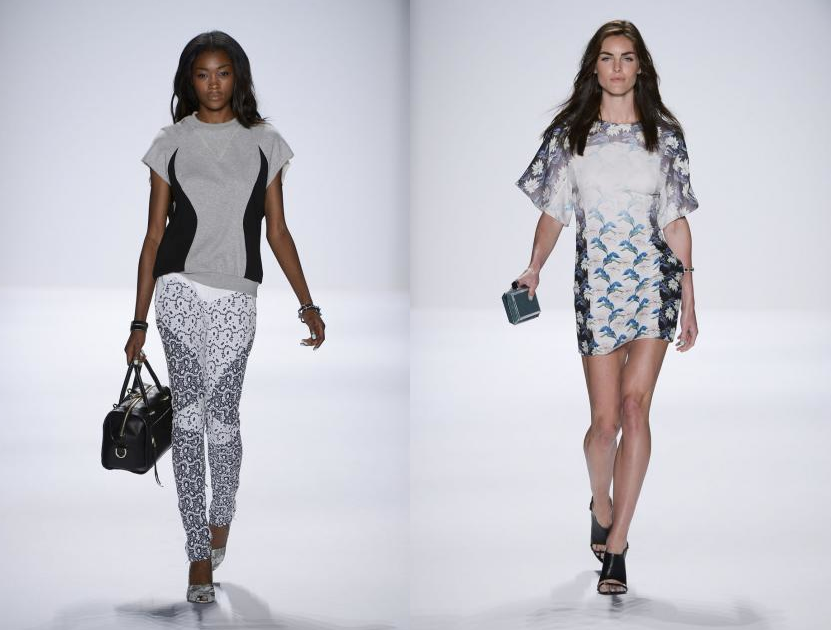 As an FYI…I'm trying something different this year and only using professional photos from the shows. I will only write about the ones I attend (unless noted otherwise) but since my pictures always turn out shitty (the models walk a lot faster than you think…and I don't sit in the photo pit) I think this a much better route. Will include some iPhone photos here and there if deemed worthy.
Photos courtesy of Fashion GPS
You might want to check out...