I should title this "black carpet fashion" but if you didn't watch the VMAs you might be confused (the carpet was black…not red). And if you didn't watch the VMAs, you're very lucky because I lost several brain cells during the 2 hours (3 if you include the pre show). But let's get down to it…it's clear that several stylists are still on summer vacay and these "celebs" had to make due with what they had lying around (or with what people would loan them). Please note I did not include anyone from the Jersey Shore because let's be honest…they're all a train wreck right?
So the fashion is not the best I've ever seen, but thankfully there were a few people who stepped it up and made my time [somewhat] worth while.
 Selena Gomez in Julien Macdonald
She's such a cute girl and although normally safe, I do like her red carpet choices. However, this one is NOT one of them. It has a hint of Marchesa but with a darker, witch-like vibe. It's just not her! Stick to the simple stuff Selena…you'll thank me later.
 Victoria Justice in Theia
Zero idea who this is. I've seen this dress a million times on the red carpet, usually worn by people I don't know. It's the cycle of D-list celeb fashion I guess…
 Kim Kardashian in Kaufmanfranco
I had to include a photo from behind of this dress…because it's that hideous. 4 words–Skin colored back panel.
 Kelly Rowland in Falguno Shane Peacock
There's alot going on with that dress, it's not my favorite of the night…but DAMN she looks good.
 Katy Perry in Atelier Versace
THIS came from the house of Versace? Disappointing…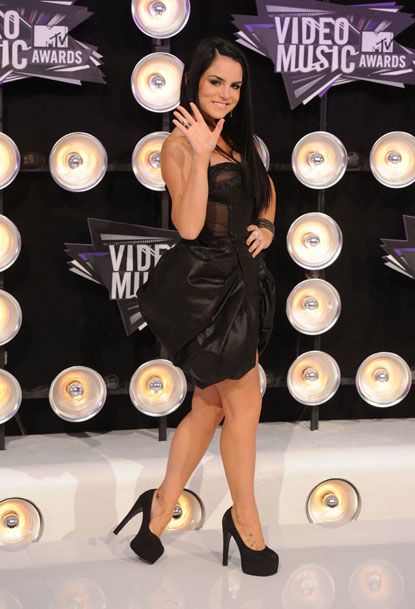 JoJo in Marco Marco
I'm sorry JoJo…when did you become relevant again? I must have missed the memo. I'll be sure to dig into my Napster playlist circa 2004. Oh and your dress looks cheap.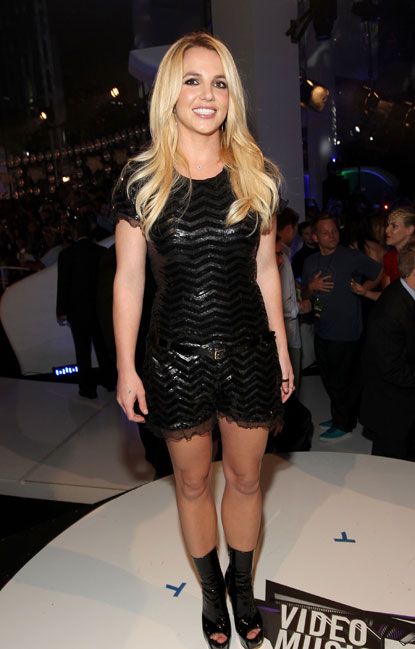 Britney Spears in Moschino
Considering all of her red carpet disasters in the last 5 or so years, this isn't terrible. I would have just gone with different shoes but this is a step in the right direction.
Beyonce in Lanvin
I'm trying to find something wrong (because that's just how I work) but I really can't. This is absolute perfection. The color, the cut…everything. Bravo Beyonce! Oh, and congrats 🙂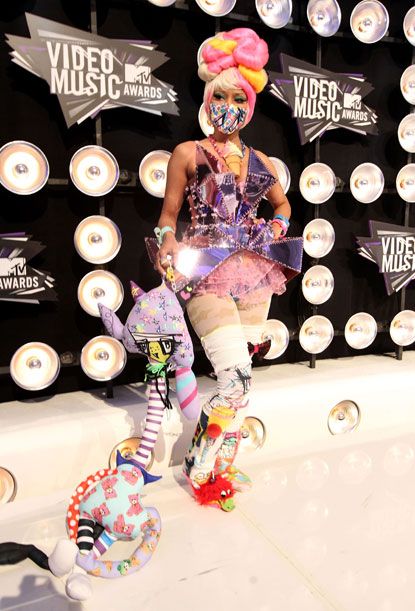 Nicki Minaj in…toys?
It looked like her toy chest got angry, attacked her, taped her mouth shut and sent her to the VMAs. And I'll leave it at that.
Keep checking back for part 2…coming soon!
You might want to check out...