Now that Cannes has come to a close, it's time to wrap up the judging and await the next big red carpet event. Be sure to check out part 1 of Cannes fashion from last week (I continue to gush over Diane Kruger). Here we go…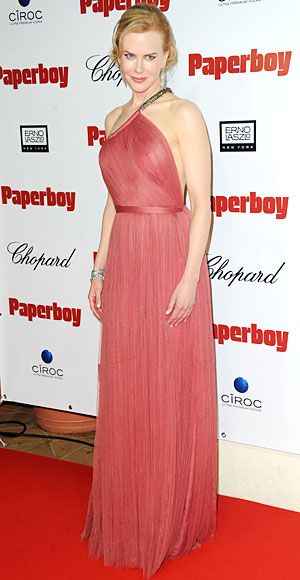 Nicole Kidman in Lanvin
Not loving this color on her. And if you know about my hatred for one-shoulder dresses, you can only imagine how I feel about an awkwardly-placed strap on a one-shoulder dress.
Naomi Watts in Gucci
It's a great party dress. However, the fit is a little off and the hair is awful.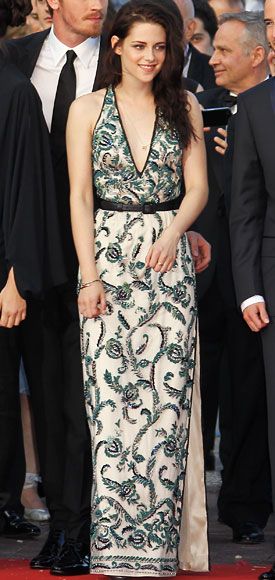 Kristen Stewart in Balenciaga
Can people stop lending this girl dresses and just give them to me instead? At least I appreciate them…and won't pair them with Converse sneakers on the red carpet.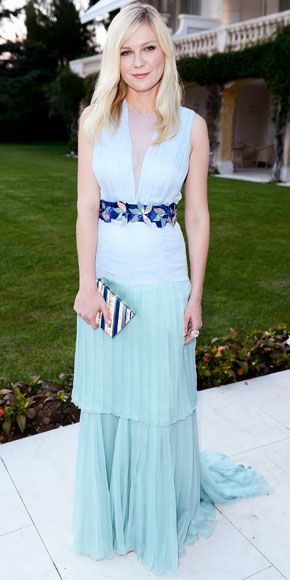 Kristen Dunst in Louis Vuitton
Too many elements going on here: pleats, layers, multiple color tones, that odd mesh in the chest area and that crazy-ass belt…and let's add striped clutch while we're at it.
Kate Upton in Louis Vuitton
Having huge ruffles begin right at your hips is EXACTLY what women want. Even makes a model look awkwardly shaped.
Karolina Kurkova in Roberto Cavalli
Cavalli can easily make you look slutty, and so can a completely sheer dress, but for some reason it's really working on Karolina. Maybe because I fell in love with her at the Met Ball and I'm officially obsessed and now love everything she wears.
Jada Pinkett-Smith in Emilio Pucci
From the waist-down it's great but it's just not all that flattering in the boob area. Could use a lift to say the least.
Heidi Klum in Marchesa
I feel like she's always in something shiny, no? Would love to see her in a color or print. Enough of the metallics!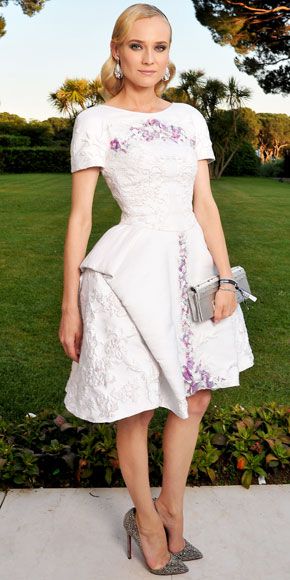 Diane Kruger in Chanel
Only Diane Kruger could get her hands on a Chanel Resort '13 dress that walked the runway a mere few weeks ago. I even kind of hated that collection but this was one of the few dresses that really stood out. I'm feeling a Diane blog post coming…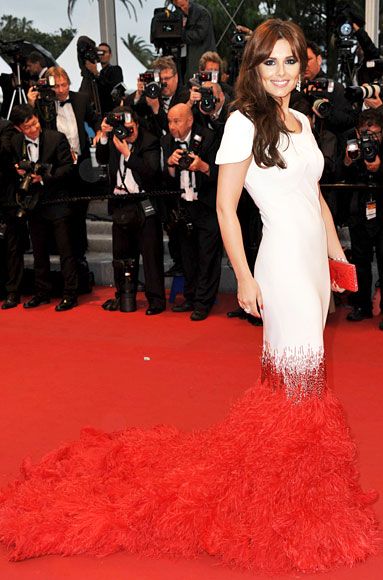 Cheryl Cole in Stephane Rolland
I don't totally hate the dress, I would just love to see it OFF the red carpet. It literally just disappears and you can't really appreciate the detail.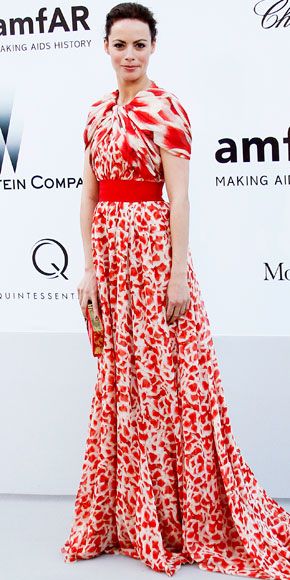 Berenice Bejo in Giambattista Valli Couture
I fell in love with this Giambattista Valli dress from the Spring '12 couture collection and was dying to see it make an appearance. This just wasn't the right girl to wear it. #bummer
—
Be on the look out for a full post dedicated to Diane Kruger's Cannes fashion, coming soon.
Photos via InStyle
You might want to check out...