Get caught up on the CFDA award winners and more with part 1 of my red carpet coverage. Been there, done that? Let's move on.
Erin Heatherton in Michael Kors
Gorgeous color. Especially love it paired with the gold accessories.
Crystal Renn in Zac Posen
The girl's face could break glass if she looked at it right, and with a look like that you could make any dress work. I honestly hate this dress and paired with ankle strap shoes was so not the right choice, but she's kind of making it work…I mean werk.
Joan Smalls in Michael Kors, with the designer
Simple yet stunning. However I would have loved to see this with a bright red or berry lip.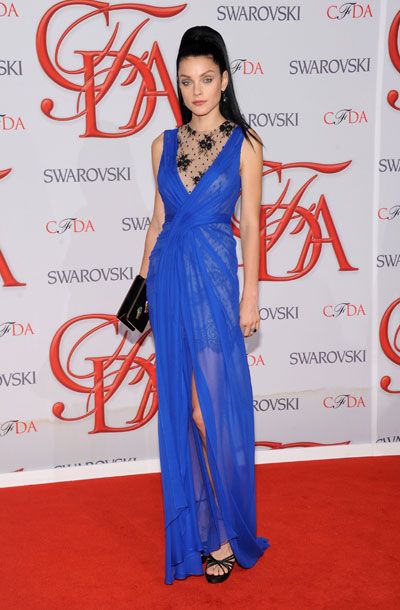 Jessica Stam in Jason Wu
That hair is TERRIBLE, but I love everything else (the hair really kills it though).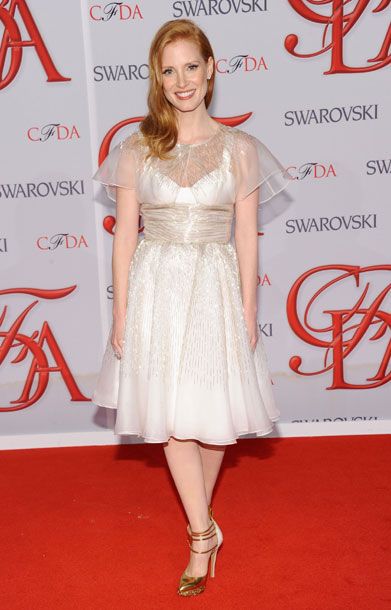 Jessica Chastain in Prabal Gurung
One of the rare instances where you'll see me not gush over Prabal, but this isn't his fault. You just shouldn't wear white if you're this pasty. #sorryimnotsorry
Hilary Rhoda in Rebecca Minkoff
Besides the hair (yes I am a stickler for bad hair at these things) I absolutely adore this dress. The colors, the lines, the fit…it's perfect!
Doutzen Kroes in Sophie Theallet
She looks gorgeous but I feel like there's a lot of detail in this dress that doesn't translate to camera. Would love to find a close up of the material.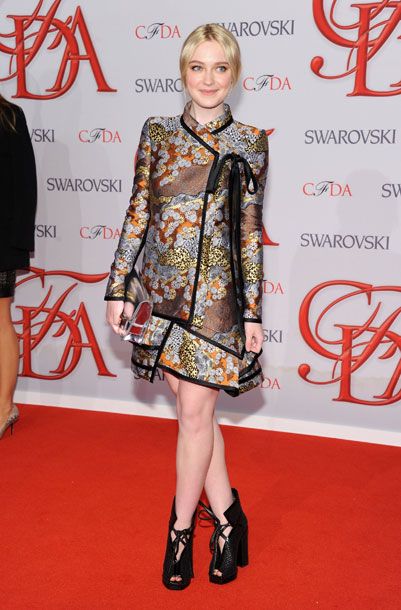 Dakota Fanning in Proenza Schouler
A fanning not in Marc Jacobs, Rodarte or Louis Vuitton? I'm perplexed. Anyway, if the hair wasn't covering her ears (like how I wore mine in elementary school…I also awkwardly smirked like that), I would give this an A+. But the hair brings it down to a B/B-.
Candice Swanepoel in Valentino, with Brian Atwood
Candice should have worn Jessica Chastain's Prabal dress. And Brian? Don't change a thing. You're gorgeous.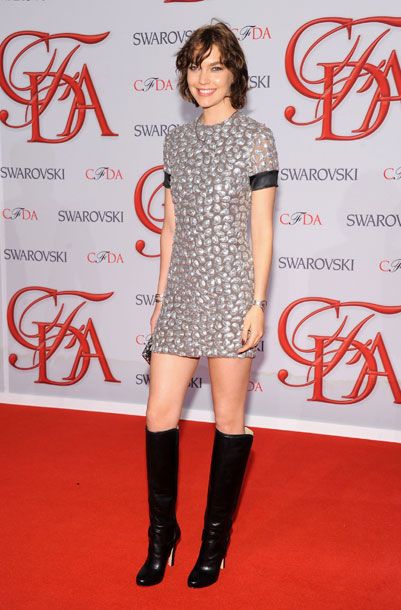 Arizona Muse in Diane von Furstenberg
From the neck down it's a pretty badass look, but I'm going to say it again (sorry if you're annoyed by now but it's not my fault these people have bad taste in hair)…the hair is a mess.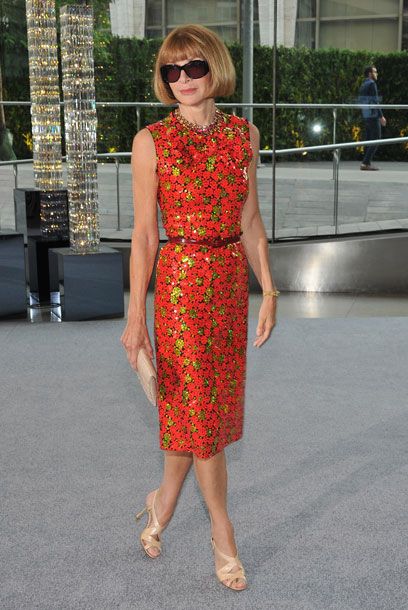 Anna Wintour in Marc Jacobs
The queen herself. No words are necessary.
Dree Hemingway in Creatures of the Wind
It's a little quirky but I am so into it. Very excited tgat COTW was there…way to represent Chicago!
Harley Viera Newton in Jen Kao, with the designer
I love the unique neckline of this dress. It gives an "innocent-looking" white dress a little bit of edge. Also digging her clutch. Jen looks like a dominatrix but in the best way possible.
Karen Elson & Tabitha Simmons, both in Proenza Schouler
I adore what Karen is wearing but I cannot get behind a red head in emerald green. Too Christmasy for me. Tabitha looks fierce.
—
Who had your favorite looks of the night?
Photos via The Cut & Style.com
You might want to check out...