I'm going to be up front with you…I did not watch the People's Choice Awards last night nor did I plan on doing a red carpet post today. However, after browsing the photos and being quite impressed with the risks people took on the red carpet last night (regardless of whether they paid off or not) I just couldn't help myself. And of course this isn't the entire list of people who attended the awards show last night…but it's the people who the dresses that matter, in the best or worst ways possible.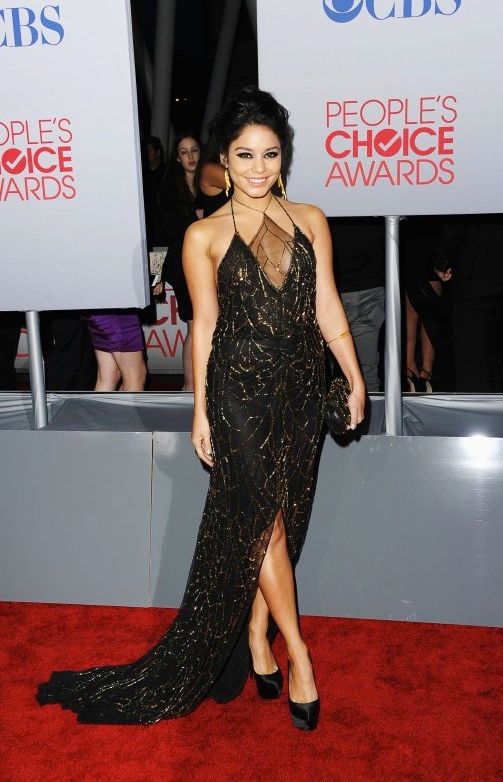 Vanessa Hudgens in Jenny Packham
Honestly was expecting a lot worse from her. Considering her "street style" is usually disheveled, she really pulled herself together for this event. The sheer piece in the front isn't my favorite but hey…it's a step in the right direction.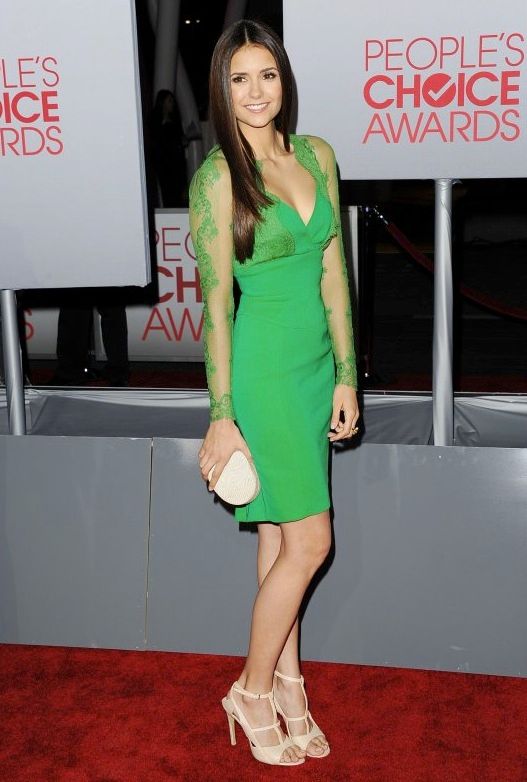 Nina Dobrev in Elie Saab
This is actually a really great dress, that fits her well and the color suits her. But I loathe the styling with these nude shoes and matching nude bag. You almost got it Nina!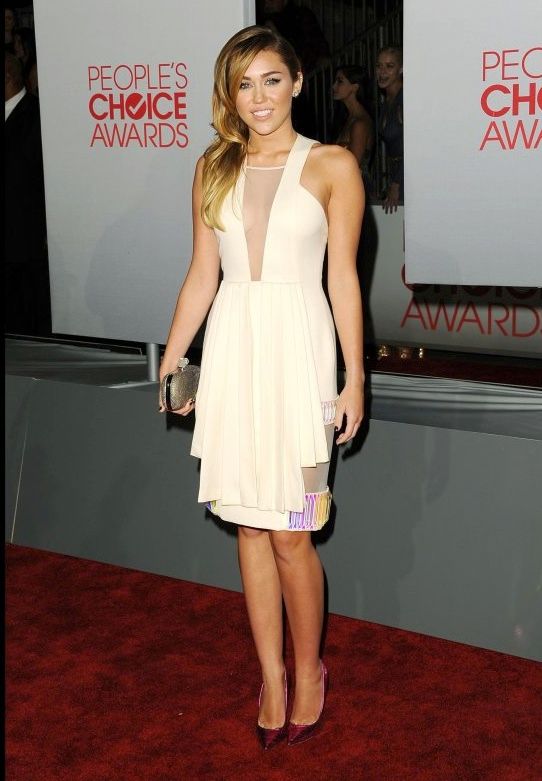 Miley Cyrus in David Koma
I usually loathe Miley's red carpet choices and I am pleasantly surprised with this one. The shoes are an unexpected pairing and this is actually a tasteful age-appropriate look. I can't believe I'm saying this but I like what Miley Cyrus is wearing.
 Lea Michele in Marchesa
I used to be obsessed with Lea's red carpet looks, and now I'm just kind of over it. She looks pretty but I'm no longer WOWed.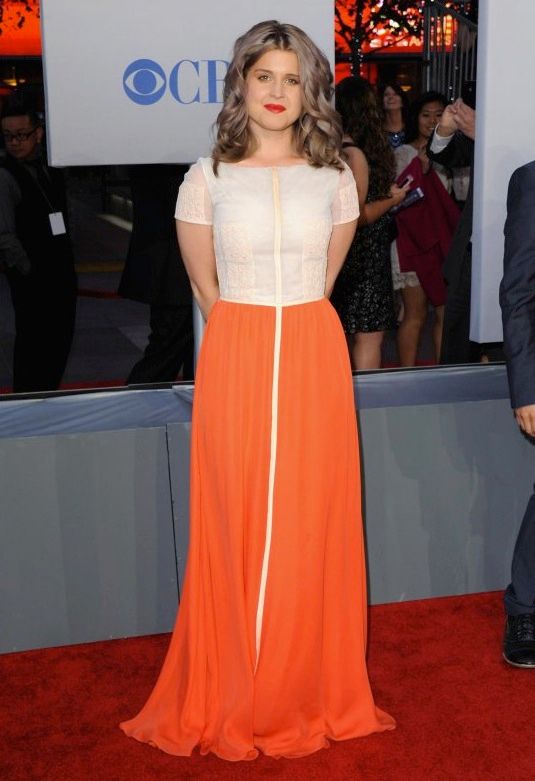 Kelly Osbourne in Honor
This is actually a cool dress…just not appropriate for a red carpet event. Also, not really felling the grey/purple hair. Why would you PURPOSELY die your hair that color? Because everyone wants to look 20 years older, right?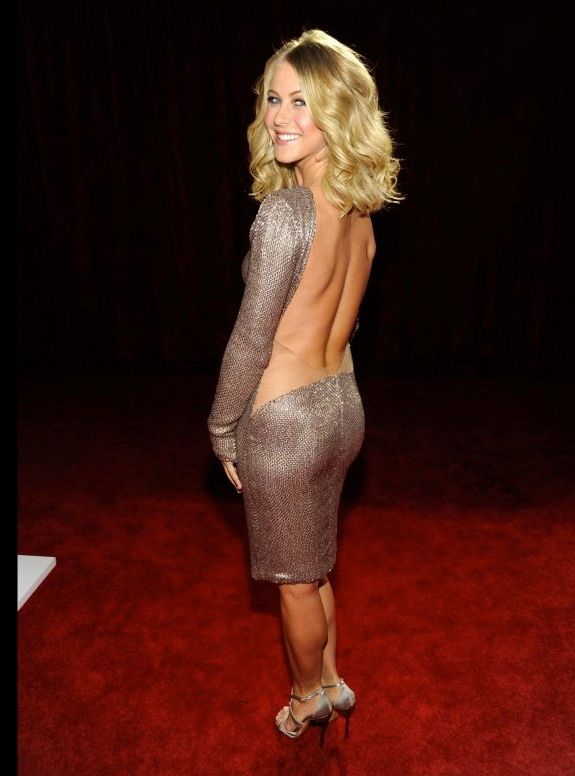 Julianne Hough in KAUFMANFRANCO
Could not be less surprised to see her in a dress like this. On a side note, I don't understand dresses that use that weird nude sheer material. It's like they cut up some pantyhose and stuck it on the sides.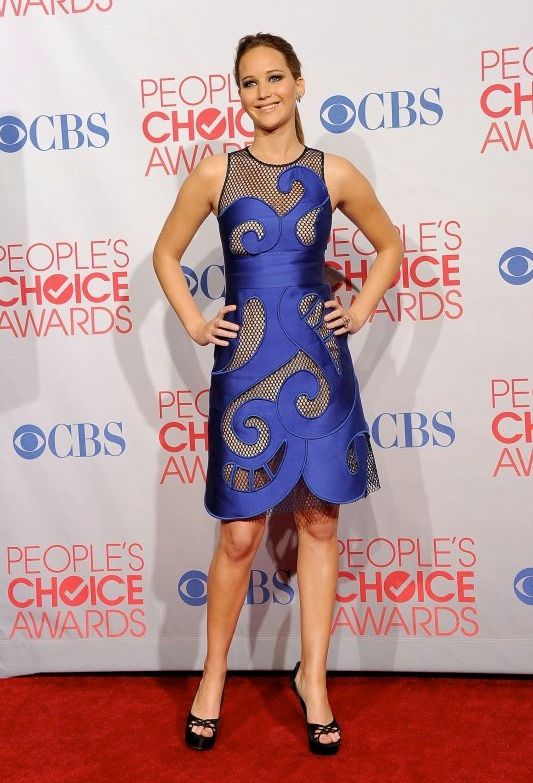 Jennifer Lawrence in Viktor & Rolf
This is a very risky dress to wear, especially at a generic awards show like People's Choice. Even the name says it all…and most PEOPLE would not CHOOSE this dress but hey, she rocked it and it's actually one of my favorite dresses of the night. I just wish she wore different shoes! This dress is screaming for closed toe.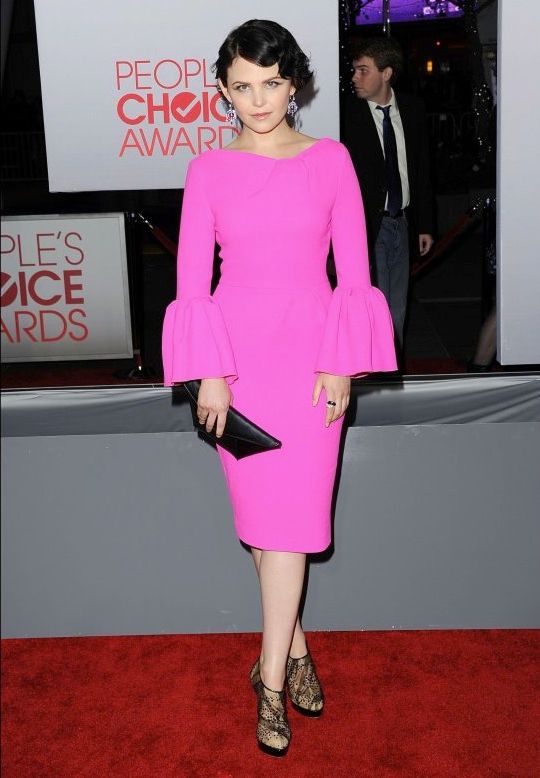 Ginnifer Goodwin in Roksanda Ilincic
The dress is WEARING HER. Never a good thing.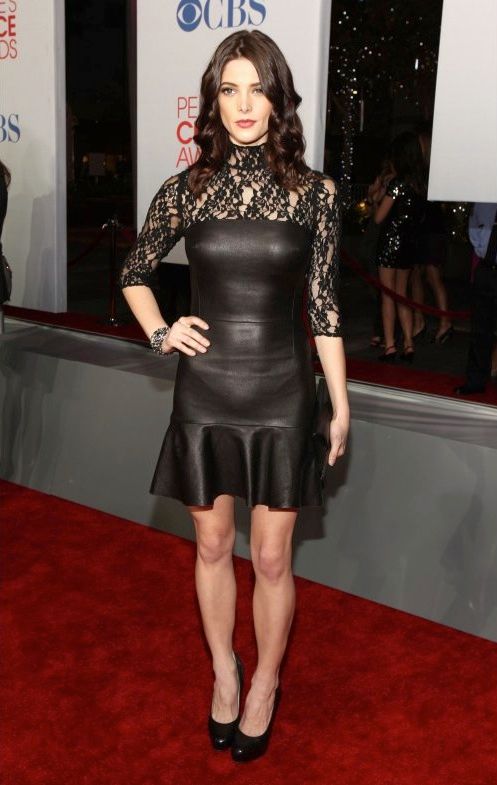 Ashley Greene in DKNY
Ashley, you have a great bod but that doesn't mean that the sample size is going to fit. The leather is WAY too tight. And with the dark dress, dark shoes and dark  hair it's all a little too…dark. This dress needs a shoe that's not a standard black (or nude) pump and if that's too much to ask, at least give us a bold lip!
Chloe Moretz in Proenza Schouler
Not just saying this because it's Proenza (well that's partially the reason) but Chloe was one of my best dressed picks for the night. I absolutely love this dress and she managed to find a way to look fashion-forward yet still age appropriate.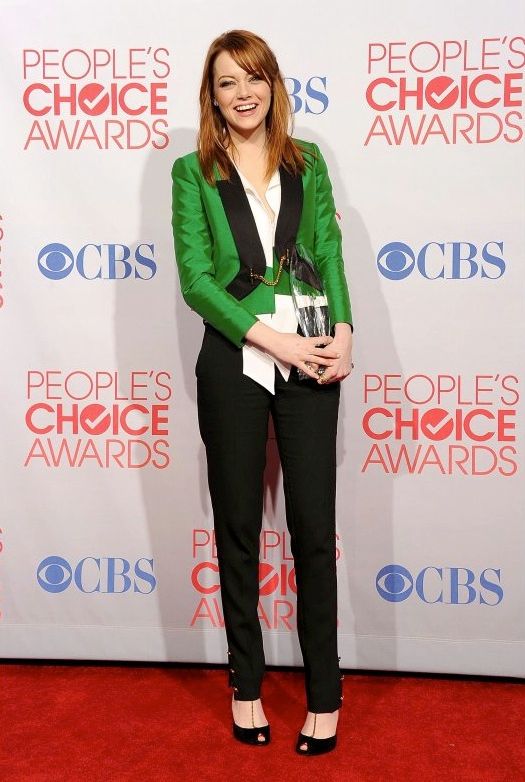 Emma Stone in Gucci
I rarely applaud pants on the red carpet (mostly because they never seem to work) but Emma is WORKING this look. She looks happy, comfortable, and oh-so-stylish. I love everything about this and it has nothing to do with my slight obsession with Emma Stone 🙂
—
Who were your best dressed picks for this year's People's Choice Awards?
Photos via Huffington Post
You might want to check out...