Fashion month is approaching and there's several pounds worth of paper (known as September issues) to prove it. Between fashion weeks all over the world, Fall merchandise rolling in, and the thickest magazine issues of the year all happening next month, you can't avoid fashion in September. You just can't…right, Anna?
Being in a September issue (even if it's just a small blurb or a photobomb) represents baller status. Even if it's a lesser-known independent fashion magazine, you can still tell people you were in a September issue and that's pretty cool. Then you get to September issue cover status and you really can't top that. Lady Gaga, Amanda Seyfried, Victoria Beckham, Jennifer Lawrence, Cara Delevingne…all cover ladies this year. After that, what more could you ask for?

Because you can find September issue covers pretty much anywhere, I thought I'd take the editorial approach for this one. Happy hump day, all. Here's some pretty pictures for your middle-of-the-week-seriously-when-will-the-weekend-get-here viewing pleasure.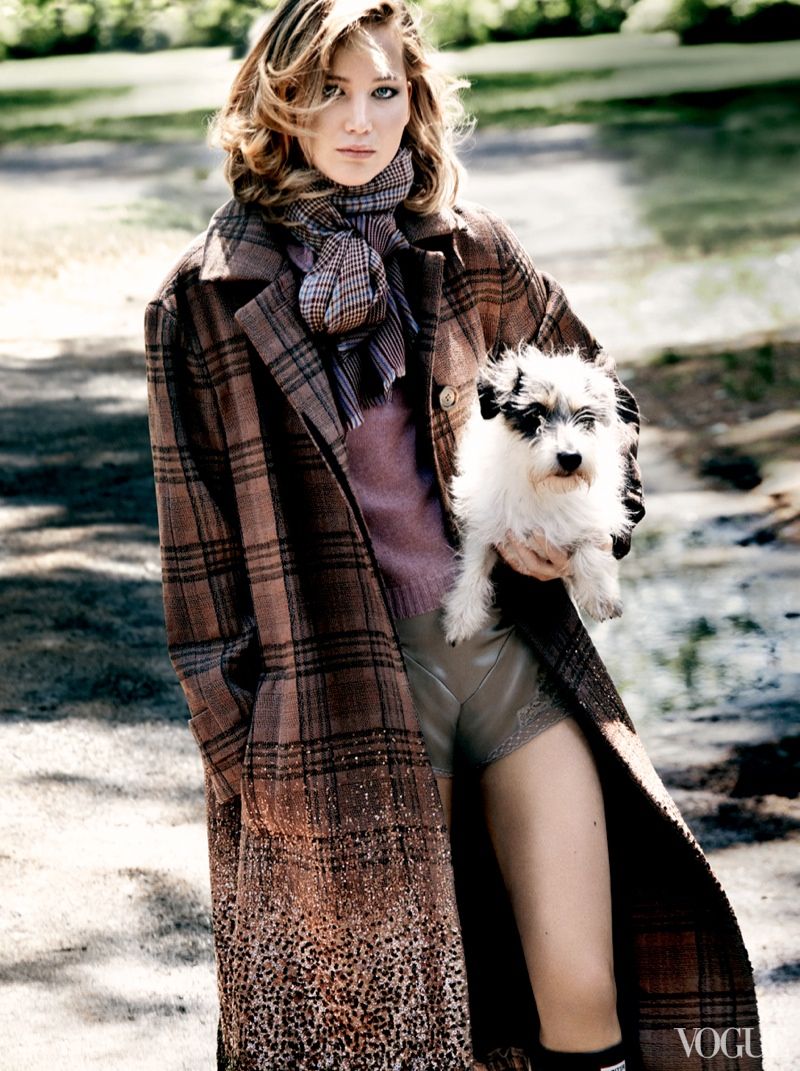 Plaid is one of the top trends this Fall and Vogue wanted to make that clear in an image of Jennifer Lawrence, with a dog and an unfortunate case of camel toe.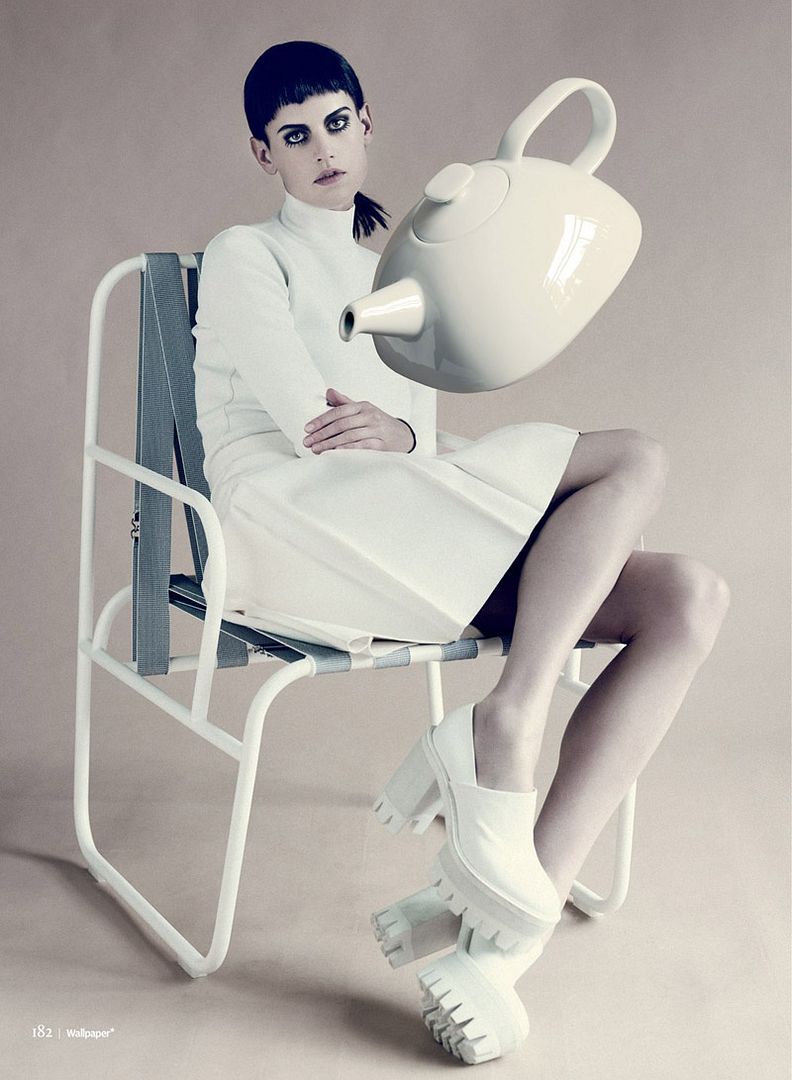 Wallpaper magazine decided against trends for their September issue editorial but opted for oversized randomly placed kitchen objects instead. Not totally against this.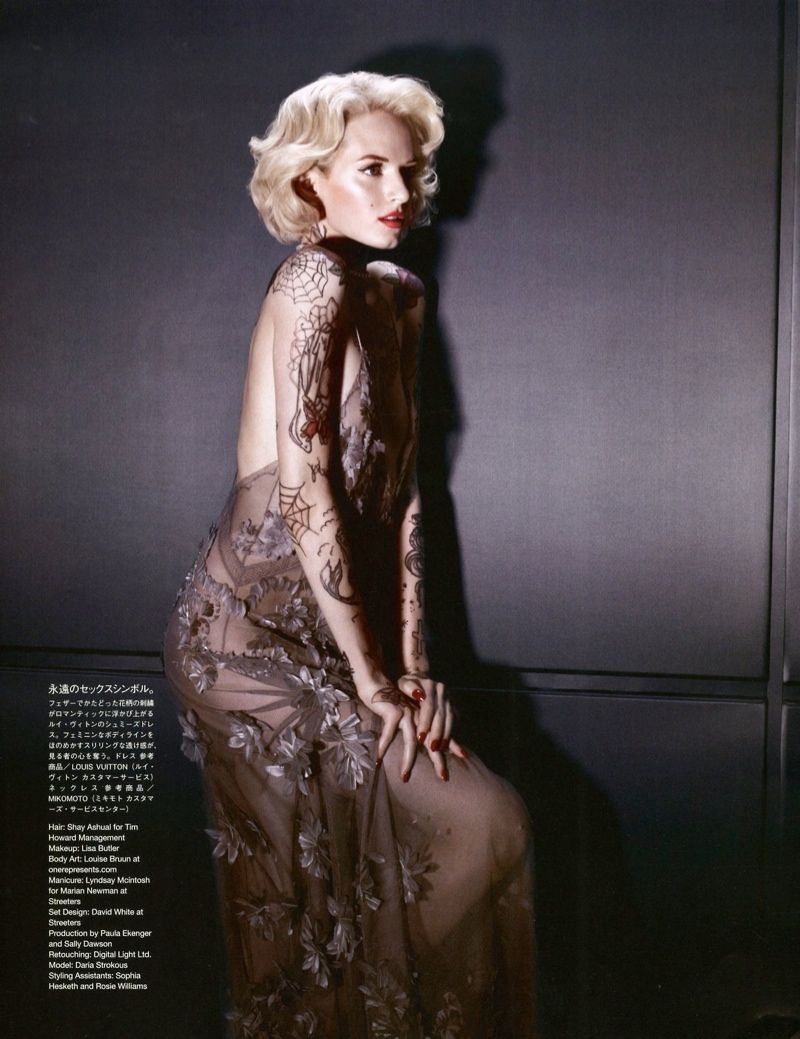 If you ever wondered what a tatted up Marilyn Monroe would have looked like, Vogue Japan has you covered.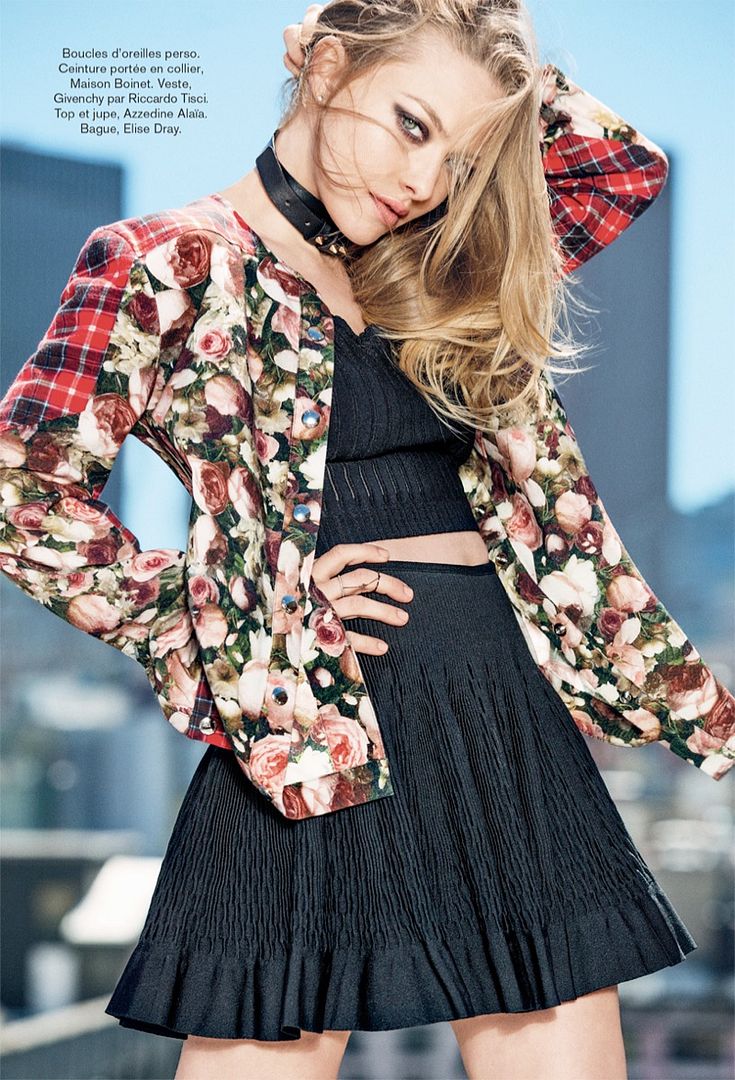 One major theme I saw in the September issue covers and editorials was punk (clearly, Met exhibits have a huge impact on what fashion magazines do all over the world). Vogue Russia did it with Sasha Pivovarova, Elle UK did it with Katy Perry and Glamour Paris is also on board with Amanda Seyfried (pictured above). This one isn't as literal as the other two but with plaid, dark florals and what looks like a belt worn as a necklace…it's safe to say they had a punk-theme in mind.
Suede boots, an ostrich bag and what appears to Big Bird worn as a coat, Vogue Netherlands steered clear from the Fall trend category (note: no plaid, olive, or dark colors whatsoever) and went for a brighter approach. When we know frigid temperatures are just around the corner, I guess we can all use an all yellow editorial to liven up our day.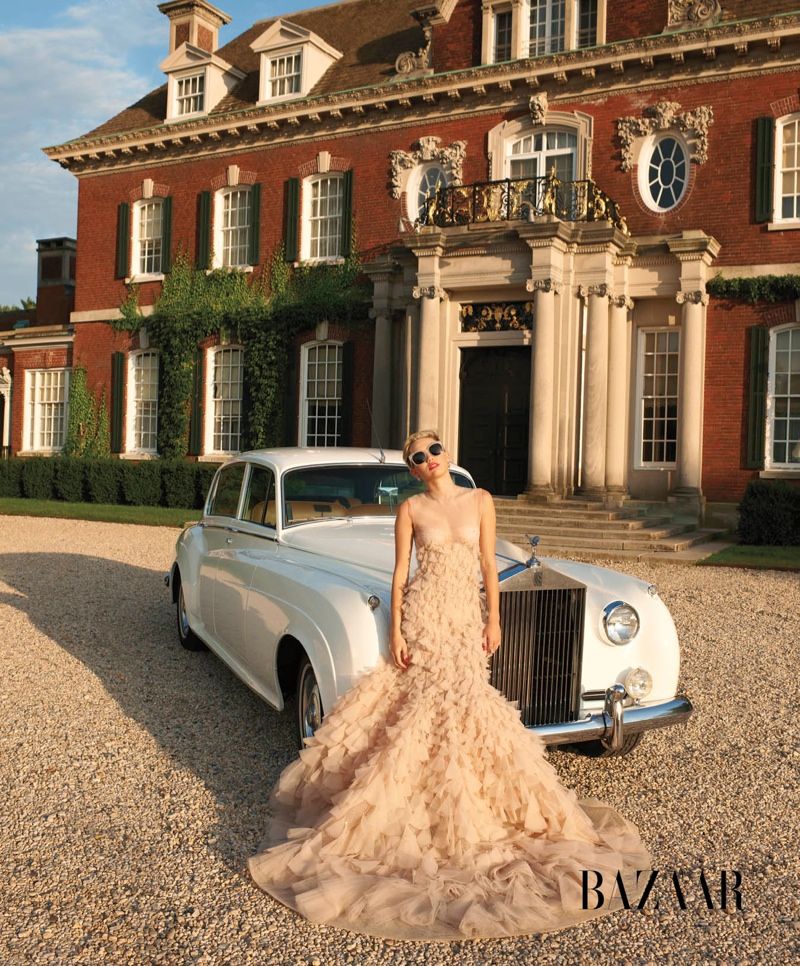 She's just being Miley…in a gown…leaning on a Rolls Royce…for Harper's Bazaar…in her best "sup?" look. You can't stop that.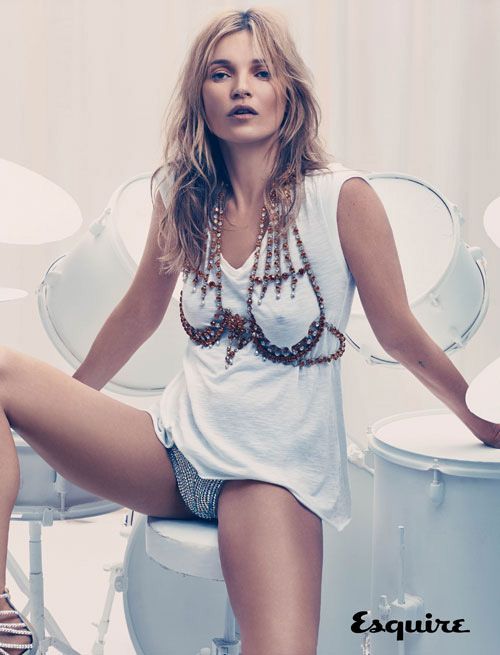 For those times you just want to wear a white tank but draw attention to your lady parts, THIS is the way to go. Fun fact: this September issue of Esquire is Kate's first men's magazine appearance in 17 years. I guess wearing bedazzled underwear is the best way to make a comeback.
How many Rosies do you see here? Who knew a house of mirrors would make for such a fantastic editorial? Oh wait, Numero Tokyo did. But the real question here is…who wore Gucci Fall '13 better? Rosie or Blake?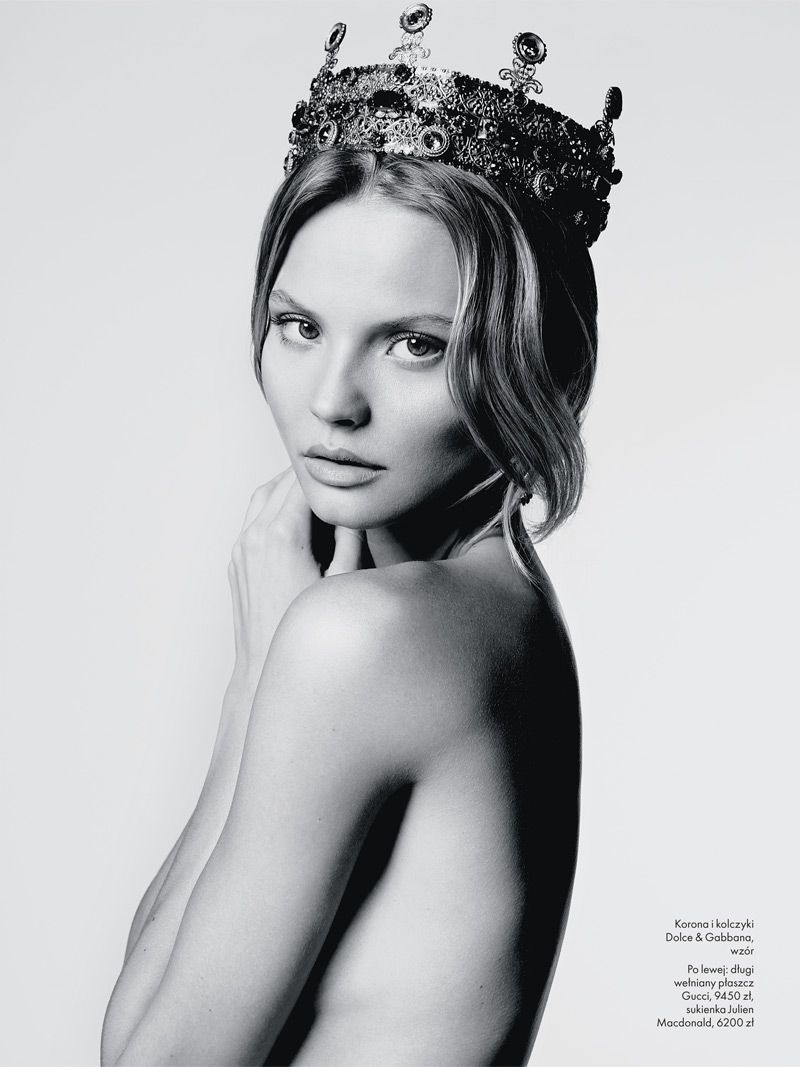 The message Elle Poland is sending here — if you wear the crown, clothing is optional.
I think it's safe to say Lily Collins in my new style icon. I haven't always loved what she's worn in the past but between the Met Gala, the Vanity Fair after party and now this, you can tell she's owning her looks and not just wearing clothes but appreciating fashion. I would wear this outfit any day. Thanks for the inspo Elle Canada. I'm now in the market for a metallic pajama shirt.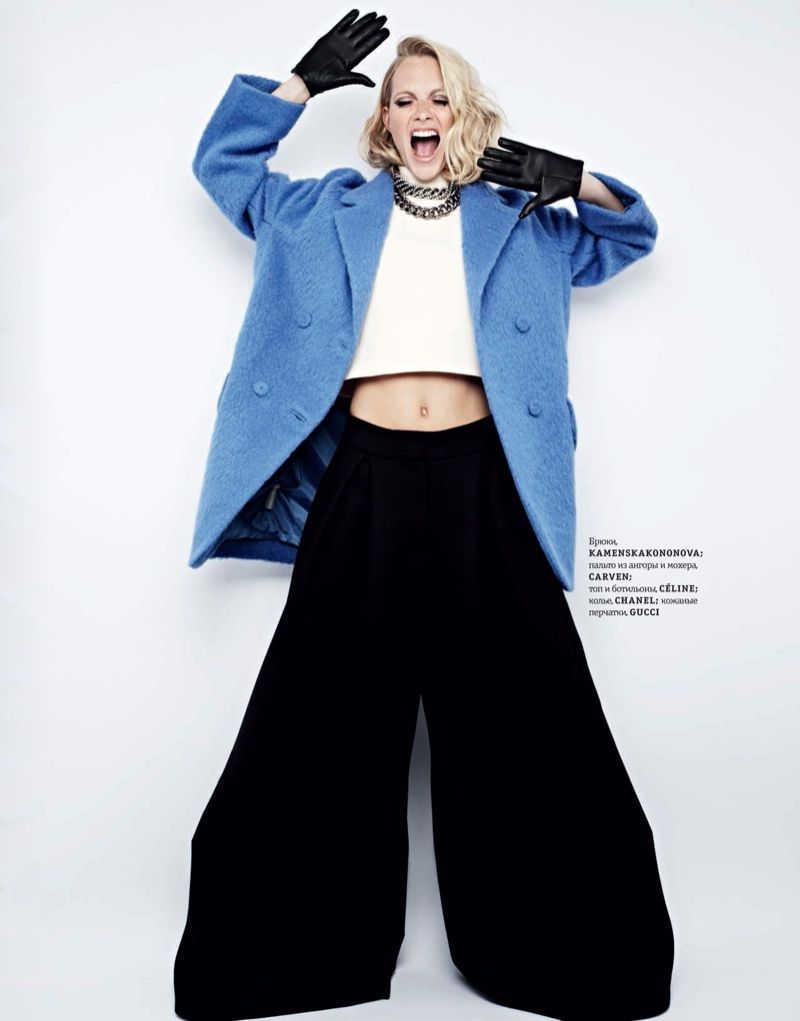 Although I prefer Cara of the two Delevingne sisters, Poppy is killin' it in these enormous pants for Elle Ukraine. I love oversized things but these are on another level. I could really use these next time I go to Au Cheval.
–
Any favorite September issue covers or editorials this year?
If you have any desire to see other people reading the new Vogue (like Oscar de la Renta, Steven Kolb, children and even dogs) you can count on BuzzFeed for that.
Images via Fashion Gone Rogue