With Dominique, it was all about those eyebrows and now it's time to obsess over Noel with those killer LIPS. This girl is insanely gorgeous (sometimes I just can't even look at these photos because she's too pretty). And as an added bonus? She has a stunning sister (who you'll see next week in the last installment of my Ford editorials).
We've already hit the main "every day" activities — putting on makeup, coffee (in this case there was cake…rainbow cake), hitting the gym…and now it's time for my personal favorite errand, the grocery store.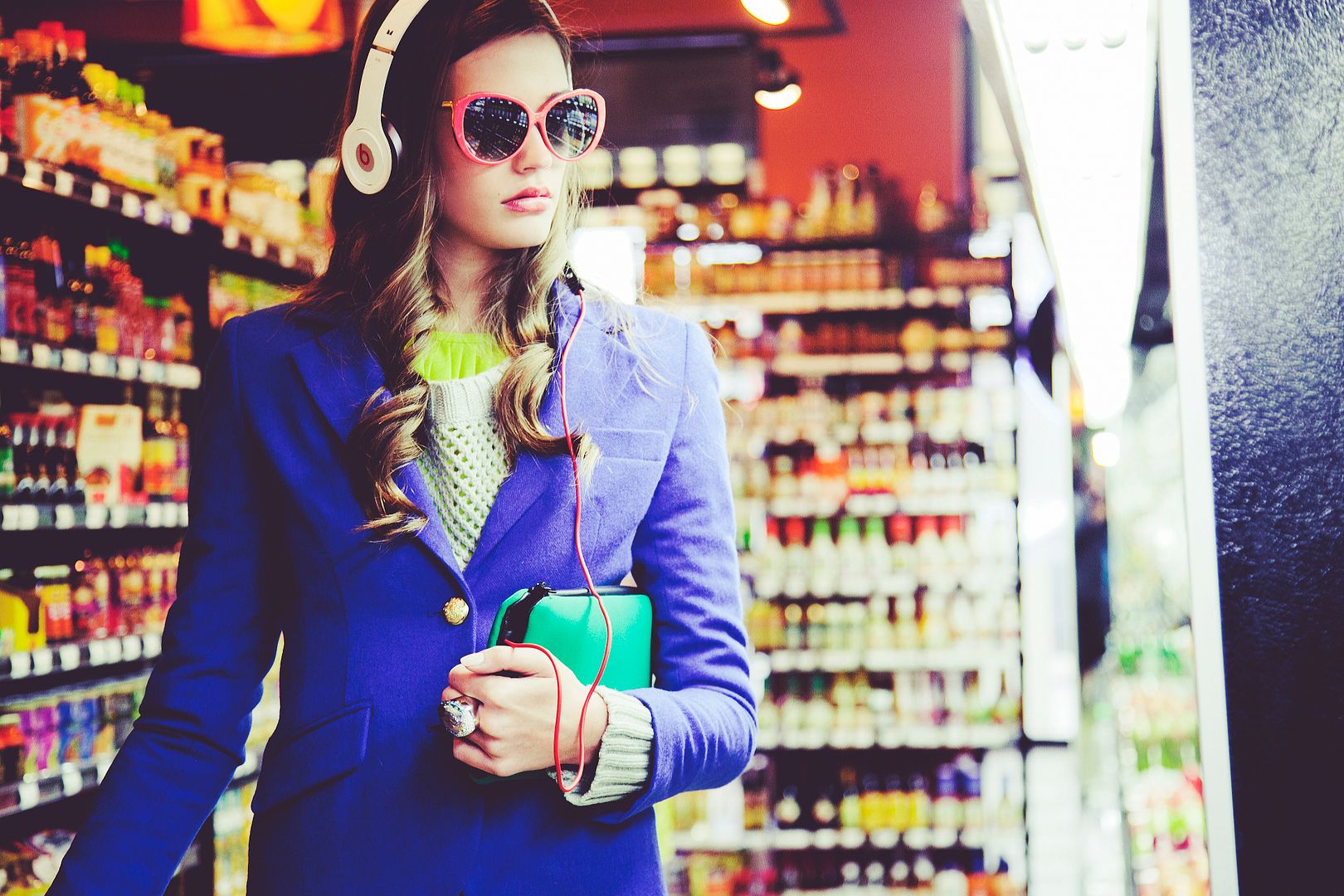 And for even more Noel…
What's your favorite part about Chicago?
It's hard to choose just one. I love the beach, the independent restaurants and most of all…the great places to shop.
What designer inspires you most?
Betsey Johnson. All of her designs are so loud and unique, which I feel is much like my personality
If you could only choose one…personal chef, masseuse, or chauffeur?
In-house masseuse for sure. Massages are one of my favorite things ever. Plus, I love to drive and cook so I wouldn't want someone doing it for me!
Guilty pleasure TV show?
The First 48. I love all of the action and mystery. 
If you could travel anywhere in the world (all expenses paid), where would you go?
Brazil, hands down. From what I've seen in photos, they have the most amazing beaches and waterfalls. They're so beautiful, it almost looks fake!
CREDITS:
Location: Go Grocer
Model: Noel
Styling: Michael Favia
Assistant Styling: Jena Gambaccini
Photography: Billy Rood
Production Assistants: Nick Blaising & Amy Miller
Directed by: Jena Gambaccini
On Noel:
Dress: Alexis (from Sarca)
Sweater: Flannel (from Sarca)
Blazer: Two Penny Blue (from Sarca)
Shoes: Gucci (via my closet)
Bag: 3.1 Phillip Lim (via Michael's closet)
Headphones: Beats (via my closet)
Sunglasses: Prabal Gurung for Linda Farrow (via my closet)
Ring: Swarovski (via my closet)
You might want to check out...