Lately, I've noticed two trends surfacing and when worn together, you can't help but laugh a little. It's kind of like that "fat guy in a little coat" moment from Tommy Boy, except it's skinny models in oversized coats and tiny bags…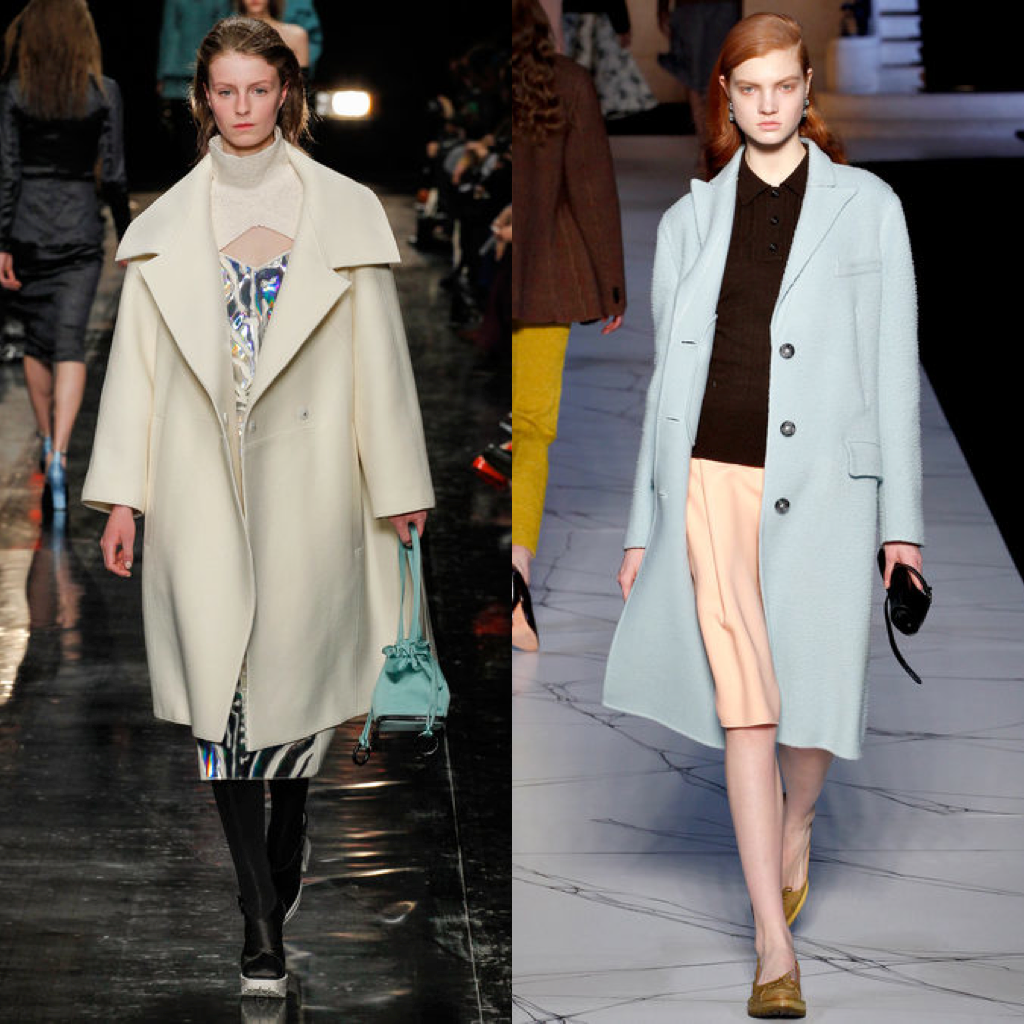 Oversized coats are no new trend and neither are small handbags but when you put them together I just can't help but say "oh…fashion, you would." I do enjoy big clothes and micro carryalls, don't get me wrong…I'm not complaining. It's more of an observation I find strangely hilarious. That's all.
Carven and Rochas (pictured above) had some of the most talked about outerwear for Fall '13 yet no one seemed to point out the pairing with little bags…so I'm going to do the honors. I'm all about proportions when it comes to getting dressed so I'm not opposed to this combination but I want to hear from you. Would you rather wear an oversized coat with a large or medium size bag? Are you more likely to wear your smaller bags with a more fitted coat? Or do your coat and bag parings have absolutely nothing to do with each other? Let me know in the comments. In the mean time, here's some pretty great oversized coats and tiny handbags to play around with this season.
Images via Style.com
You might want to check out...