There's many 90s references happening in fashion right now that we just can't help feel nostalgic about. This isn't the first time I've talked about it (and as long as overalls and crop tops are still happening, it won't be the last) so in the words of a quintessential 90s band…
So why don't you slide…
INTO SOME SLIDE SANDALS!
Okay I guess the Goo Goo Dolls are only responsible for about half of those lyrics but you get the picture. Slide sandals in all forms are coming back and lucky for those who hate the Birkenstock trend, you have other options! Pool slides, mules, even slide-on sneakers (different from slip-on sneakers by the way) are making a comeback, and for anyone who grew up in the 90s…we really need to talk about this (and if you were born post-Millenium, you can learn what ugly shoes we used to wear).
The left column of shoes are some fashion items you may be familiar with — Steve Madden slip-ons (perfect for day-to-night…in 1999), Sketchers backless sneakers (also came in the "fancier" Steve Madden form…and with a platform twice the size) and those Adidas sandals that everyone thought was okay to wear with socks (the only one of these trends I never bought into — they're like the Crocs of the 90s). Now we have these updated (and thankfully, much more stylish) versions by brands like Helmut Lang, Superga and Ancient Greek Sandals. You can also find current options that are not so updated (re: Opening Ceremony). And just for a second, let's make fun of 13 year old Jena with really bad highlights and [bejeweled] platform slide sandals.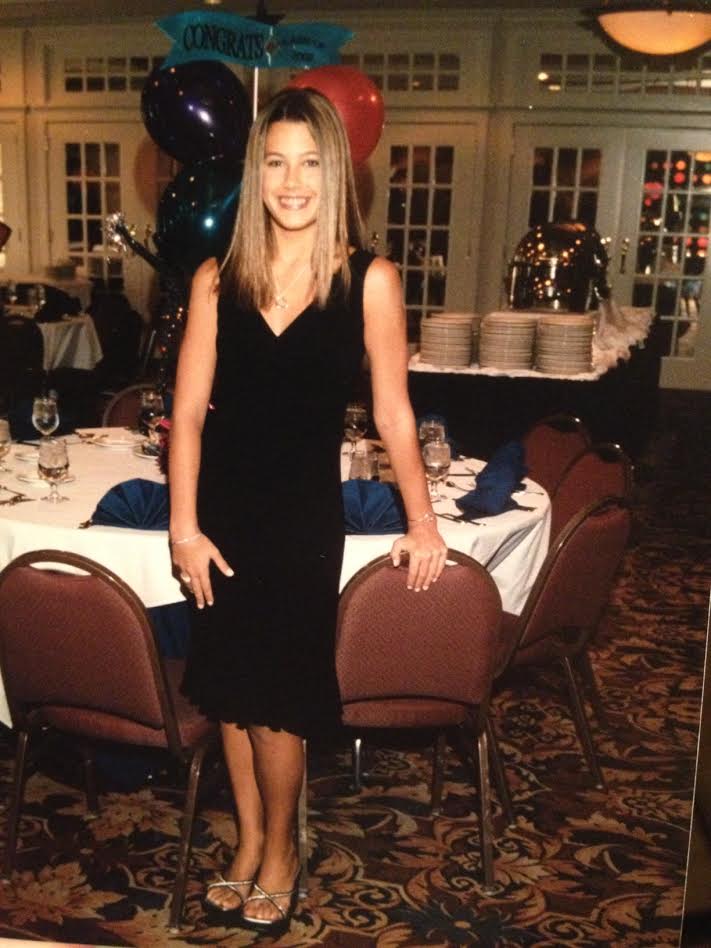 #FlashbackFriday #8thGradeGraduation
With trends becoming more comfortable and effortless, it's no surprise to see this style resurface. There's no easier shoe to put on your foot than something with no laces and no back (although when we get to certain heights with the mule, the whole comfort thing goes out the window). And besides flip flops (which should only be worn on the beach, at the pool or immediately post-pedicure), there were no really stylish slide-on options until very recently. Of all the fugly shoe trends, this one isn't too bad. So far, I'm only at one pair for flats (just some simple Joie sandals) and I've had some Miu Miu mules for a while (seen here) but I haven't bought any since they became popular again. Still on the fence about it. I'll be sure to keep you posted.
So anyway…are you into this whole slip [on] and slide [on] thing happening? (funny that Slip 'N Slides were not only a popular style of shoe but also one fun summer activity, all in the same decade) Would you rather go more Birkenstock or one of these slide sandals? Or neither? I want to hear from you!
Editorial Image via Pinterest
You might want to check out...