Oversized coats, oversized clutches, oversized hats…in a world full of oversized trends, sometimes we just need something a little smaller in our lives. And designers have definitely taken note of this.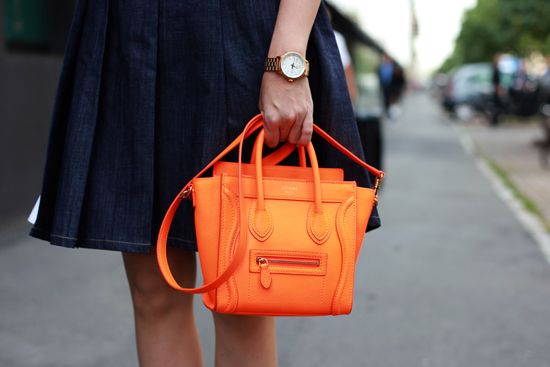 First it was the Celine luggage tote; they were (and still are) everywhere. Then the Nano came along (see above) and you really can't help yourself when it comes to a smaller version of something you recognize. It's just so damn cute, right? This is exactly how I felt when I saw the mini Givenchy Nightingale…which is why I couldn't pass it up. Other designers who have jumped on board going mini: Balenciaga, Proenza Schouler, Reed Krakoff (on my wishlist), Mulberry and Chloe to name a few.
But that's only the beginning…what designer bag would you like to see made in a miniature version? I'm thinking The Row backpack. Then it would only be like $2,000…which is a steal in the wonderful world of The Row.
Photo via Grazia