I can't believe I'm about to say this, but today's post was inspired by the Superbowl. Although I only paid attention during commercials, I had an idea of what was going on…and all I could think of was Spring '12.
Ever wish you could turn your track pants into a stylish outfit? I still wouldn't recommend trying that but you are in luck for Spring.  With windbreaker jackets, side striped pants and mesh seen on the runways last September, it's looking like the athlete is in for Spring 2012. However, the designers elevated these items to look like high quality fashion-forward pieces. So please don't leave your house in work out clothes, unless of course you're going to the gym.
Here's a look at some of the sports-inspired looks for Spring '12…
 Rag & Bone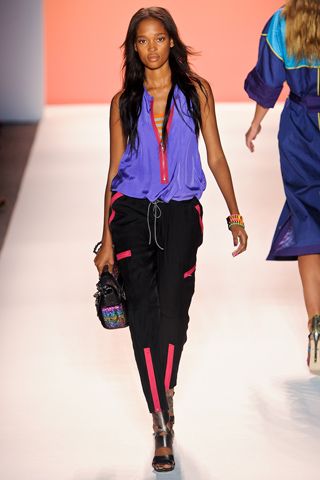 Nicole Miller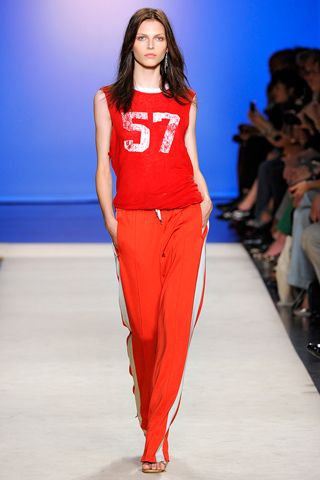 Isabel Marant
 Alexander Wang
—
Will you be sporting the athletic trend this Spring?
Photos via Style.com
You might want to check out...