Do you ever look through the couture shows (or if you're lucky enough, admire them from the front row) and think wow, I wish I could wear that. Well now you can (sort of). Because couture isn't as unattainable as we might think…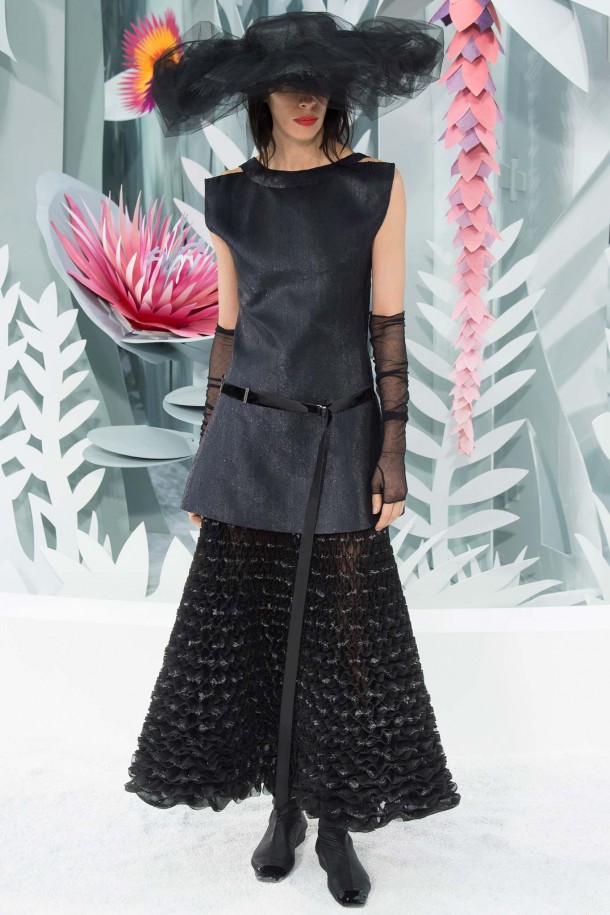 Yes, you need a plethora of disposable income (and unfortunately this post isn't how to get rich quick with hopes of obtaining one-of-a-kind Chanel) but for the spring 2015 couture shows, a few cool things happened that we can all give a try.
Chanel Spring 2015 was all about a Karl-ed out garden party, complete with mesh gloves, veiled beanies and floral hair accessories.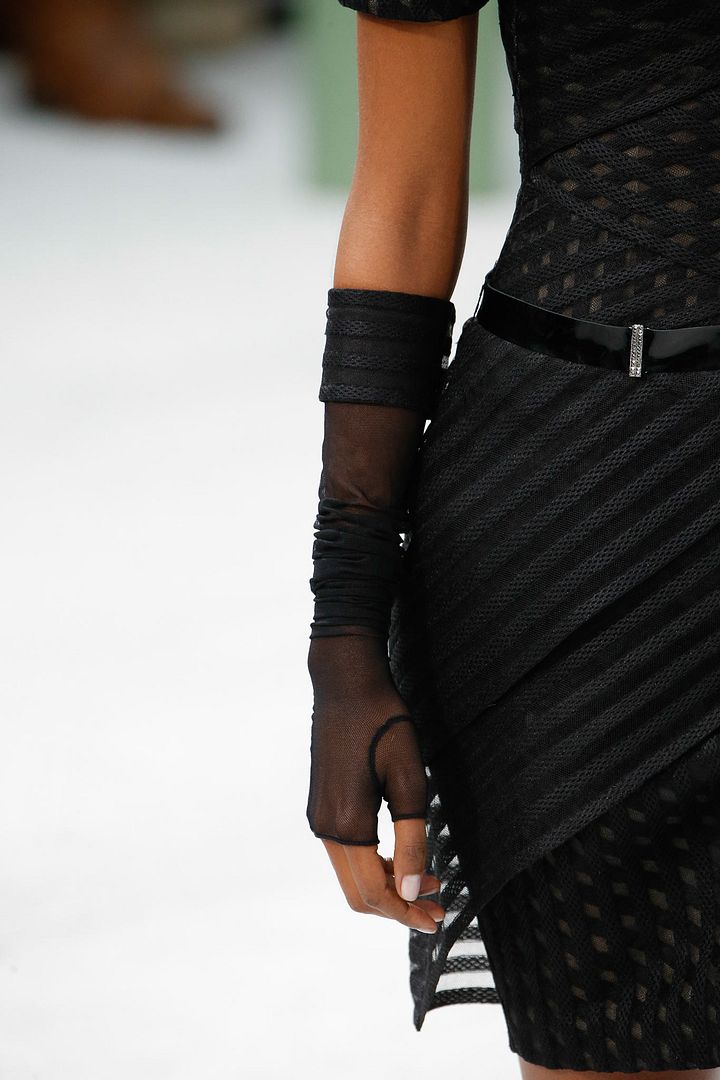 The whole veil over a beanie thing has been done before, but of course Chanel takes it to another level with those baller beanies. There's plenty of designers still making them and thankfully, they're all going to be more affordable than Chanel. I'm not sure for what occasion you could wear those mesh gloves but if styled right (not only with clothes but with attitude) it could be done. These are something you could make yourself if you're crafty, otherwise lace gloves are a fine alternative. And how adorable are those floral hair accessories? If my hair was long enough for a braid like that, I'd even give it a go in the dead of winter. This is probably the easiest accessory to find and you can do more than just put them at the bottom of your braid (try decorating a small pinned-back braid or adorn your half-bun). If I won't be able to see real flowers growing outside for the next three or four months, I might as well put some in my hair, right?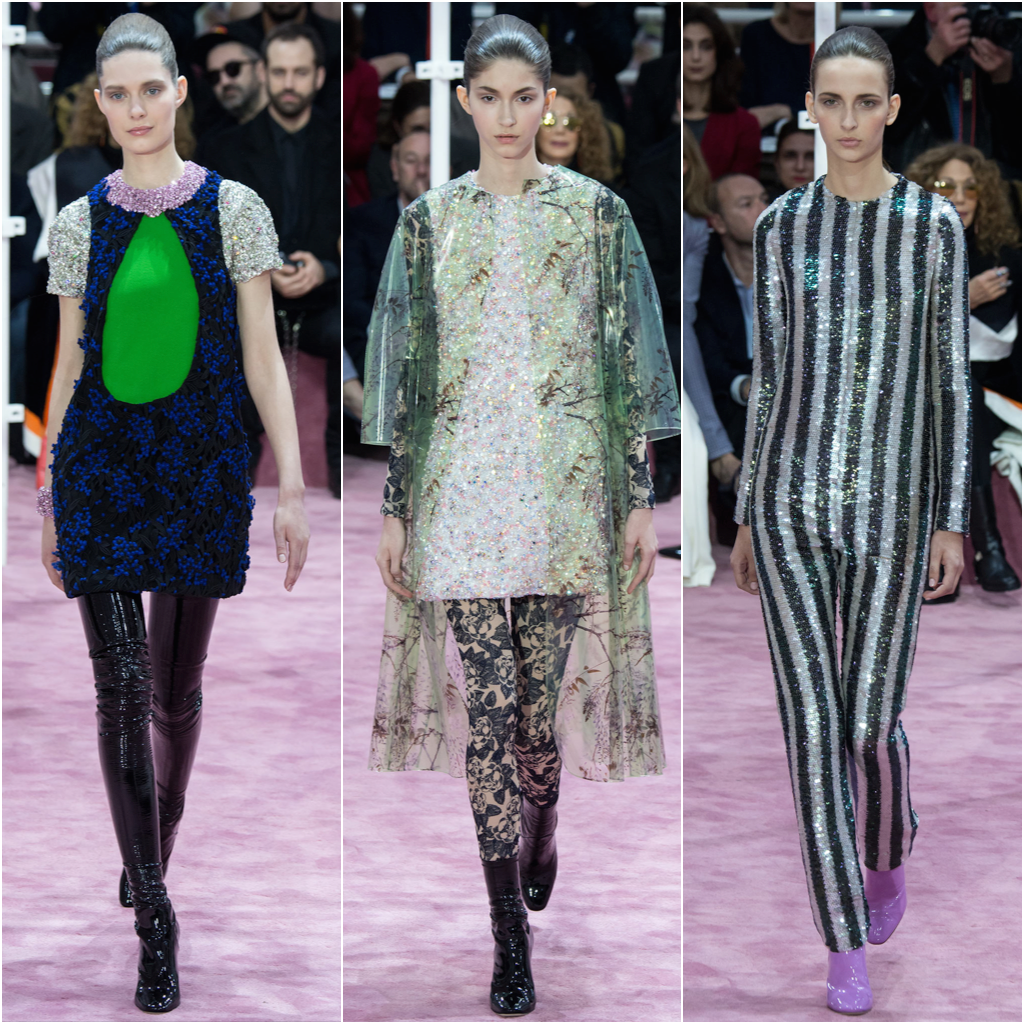 Dior's latest couture collection had this futuristic 60s vibe that surprised me (in a good way), although I can't get behind patent purple boots…no matter who the designer is. I also think if I had one of those raincoats I would hate the rain a little less. Oh it's pouring? Let me just grab my Dior couture to stay dry. But it wasn't necessarily the clothing that struck me most from this collection…
How fantastic is that hair? From just looking at the photos, I assume there's this sort of tight looped bun, with hair wrapped around that to hide the ponytail holder. And all you need are one or two napkin rings or bangle bracelets (or any other hoop shaped accessory…get creative) and some hair extensions, and you're good to go. Easier said than done, but I have faith in you.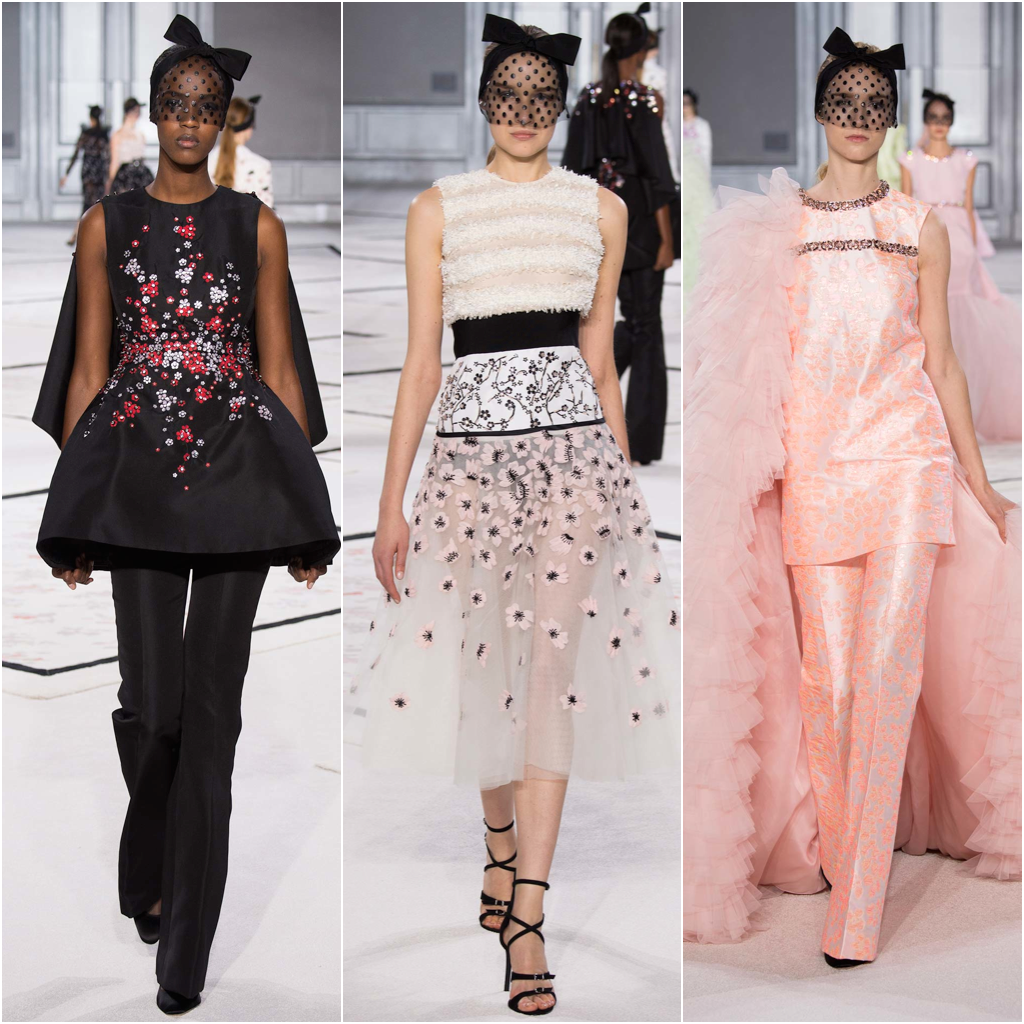 Giambattista Valli was quite similar to Chanel, due to the fact that they both used a lot of florals (ground breaking for spring, I know) as well as veiled hair accessories. Chanel was more about the beanie while Giambattista utilized headbands. I can't decide which I like better…what do you think?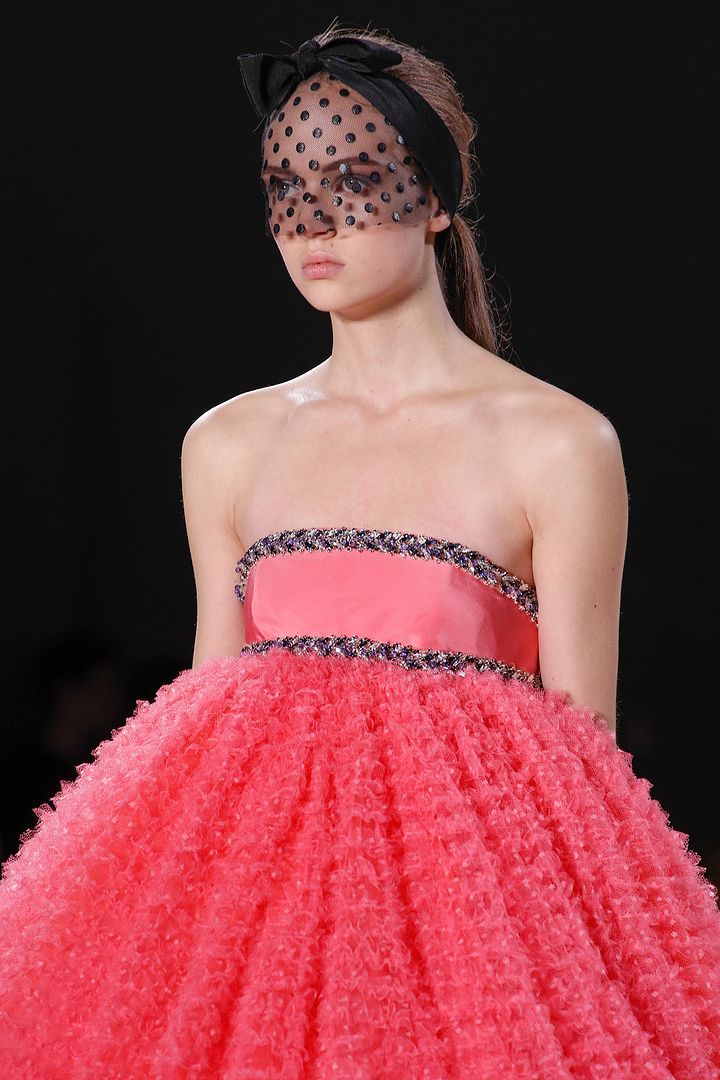 This is something that might be easy to find already made, although it's one you could also create yourself (and that's coming from the girl who has basically failed every DIY project ever). Whether you want to get crafty with a glue gun or just find a veil to secure with a headband, you can make it happen.
—
So those are just a few cool details to take away from couture week so far. And if you want to look like you just stepped off the runway in Paris but don't have a "couture budget"…
Images via Style.com
You might want to check out...