With yesterday being the first day of Spring (which in Chicago doesn't mean much, it's just a little less Winter…and that's only if we're lucky), I thought I'd try an unconventional look for the new season. A bit sporty, a little fancy and a whole lotta OMG I'M SHOWING SOME SKIN AND NOT TOTALLY FREEZING.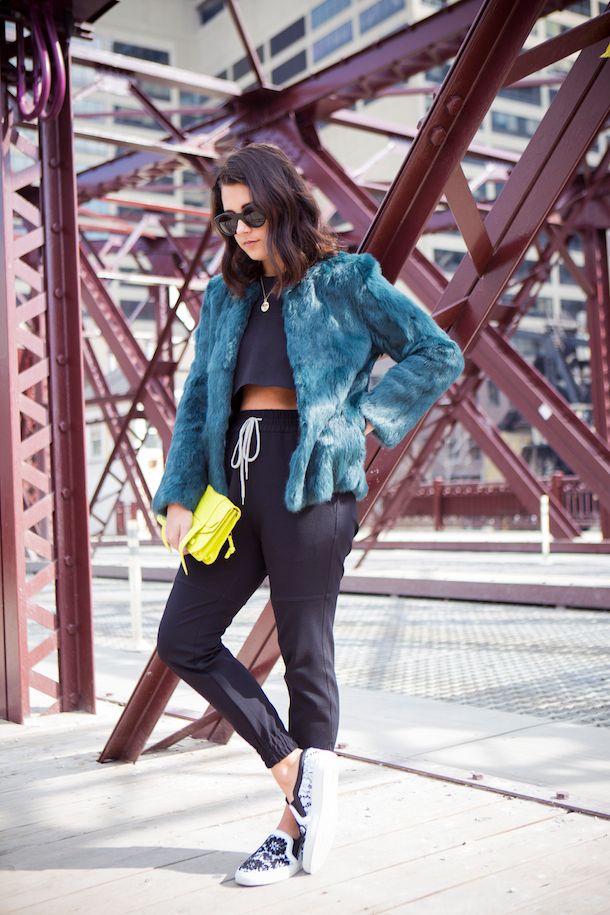 It's quite the amazing feeling if you ask me…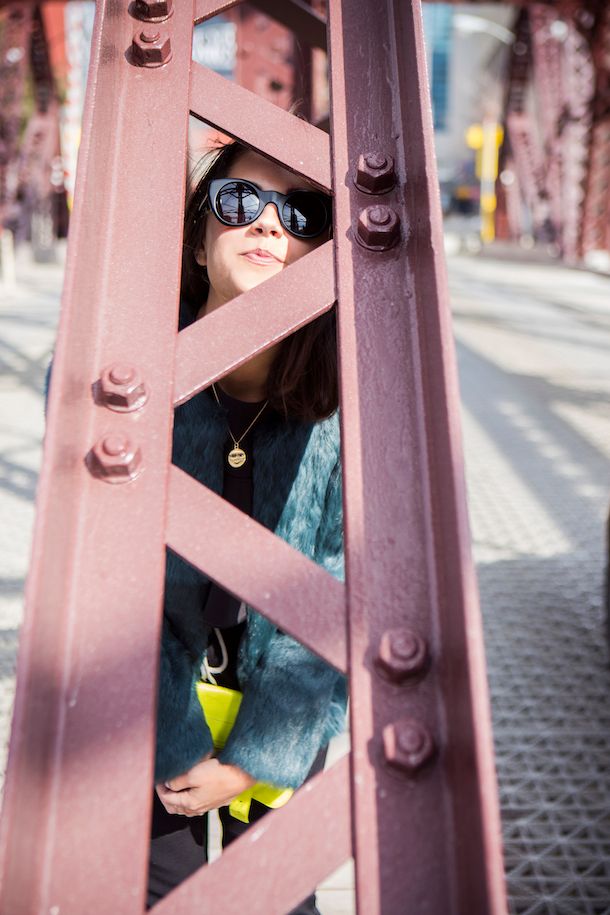 As you can see, I'm pretty excited about it.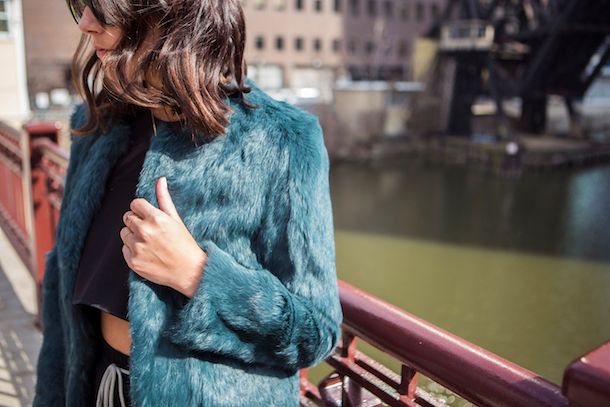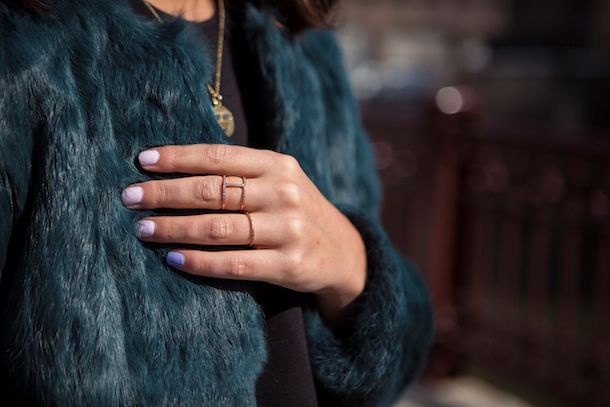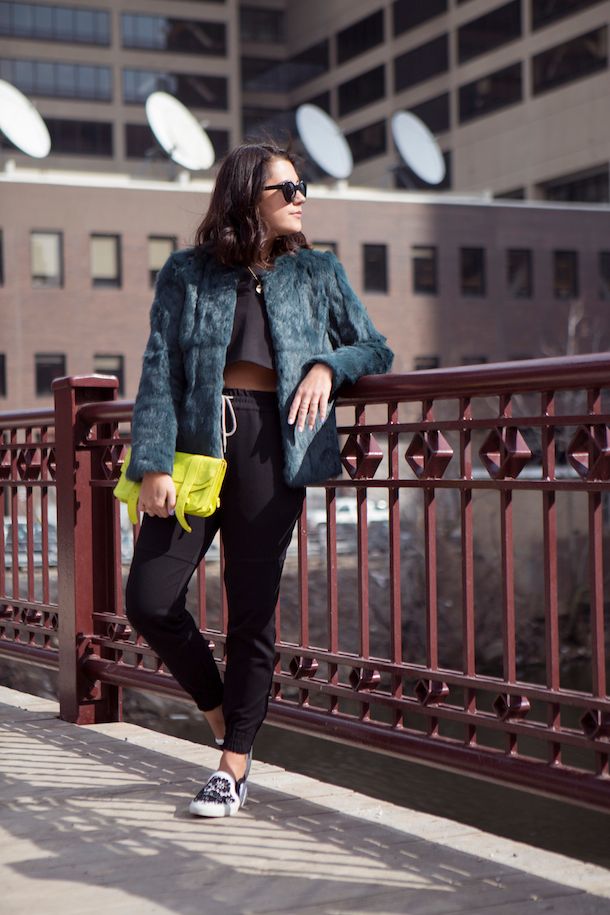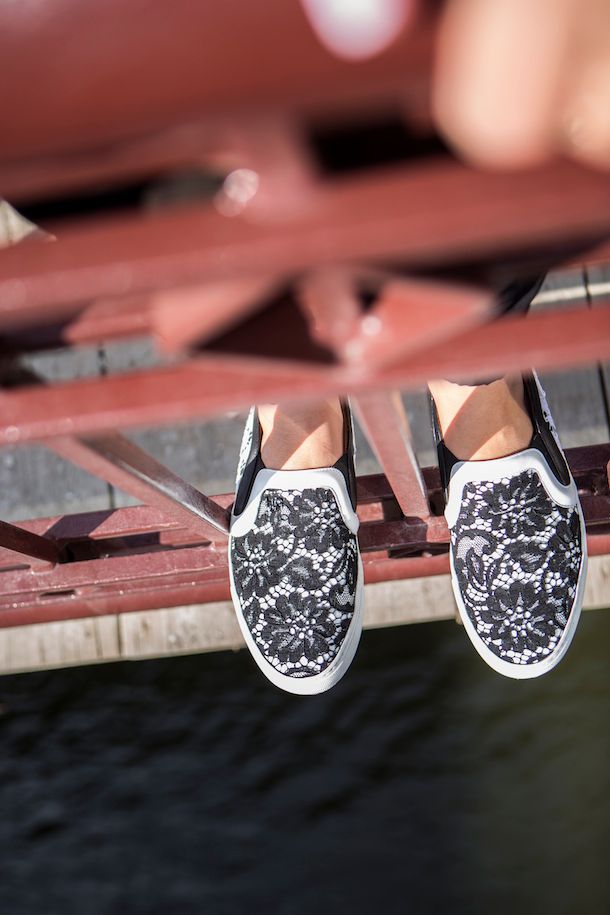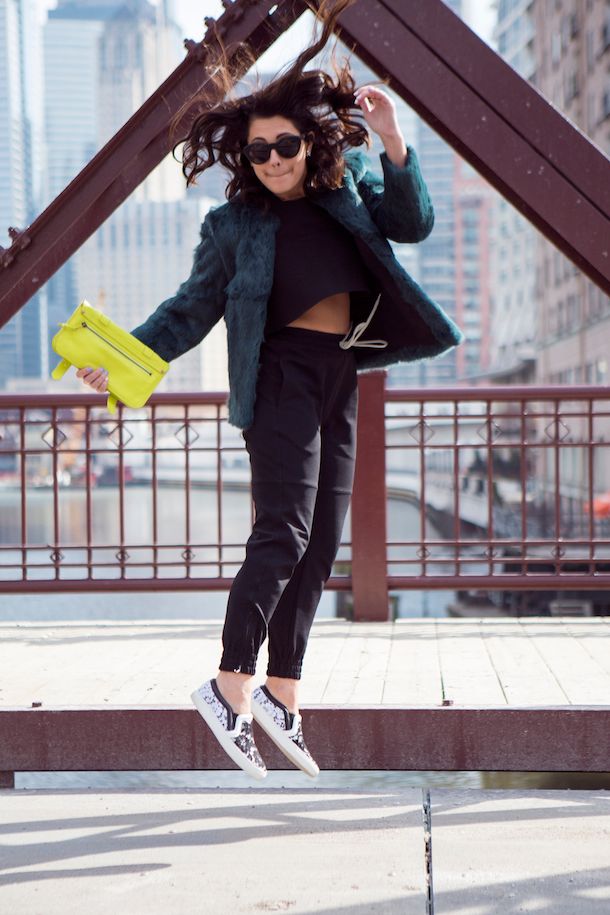 If I'm going to be sporty, I guess I should pretend to be a tiny bit active…
WHAT (am I wearing):
Shirt: Ellery. Pants: Bassike. Coat: Funktional. Sunglasses: Zac Posen x Illesteva. Shoes: Givenchy. Bag: Proenza Schouler. Rings: Ellie Jay, Gabriela Artigas, Dana Rebecca. Necklace: Alison Lou.

WHY (am I wearing it):
When you think Spring, what comes to mind? The typical answers would be florals, pastels, maybe even show off a toe or two (peep toe?) but a crop top with a [faux] fur coat, kind-of-sweatpants and slip-on sneakers don't exactly scream SPRING FASHION. But to me, it totally does. You know I love to balance a look with proportions, colors, textures and level of fanciness and to me, this is the perfect balance. The bottom half is extremely casual, which will happen when you wear drawstring pants (even better than they're Bassike) and the most un-athletic gym shoe since wedge sneakers. Then I thought I'd "dress it up" a bit with the coat and clutch. And because it's finally-kind-of-but-not-really Spring and those pants are really high-waisted…THE CROP TOP.
WHERE (can you get the look):

Photos by Heather Talbert
You might want to check out...