Saving what everyone thinks of last…for last. It's been a good run with this year's holiday gift guides. Custom gifts, under $100 finds, fun and quirky presents and even the dreaded gift set, I hope you could find at least one thing to give this year (even if it's for yourself!) from the CCF gift guides. But what would Christmas be without stockings, right? Good things come in small packages…so don't skimp on the stocking stuffers this year.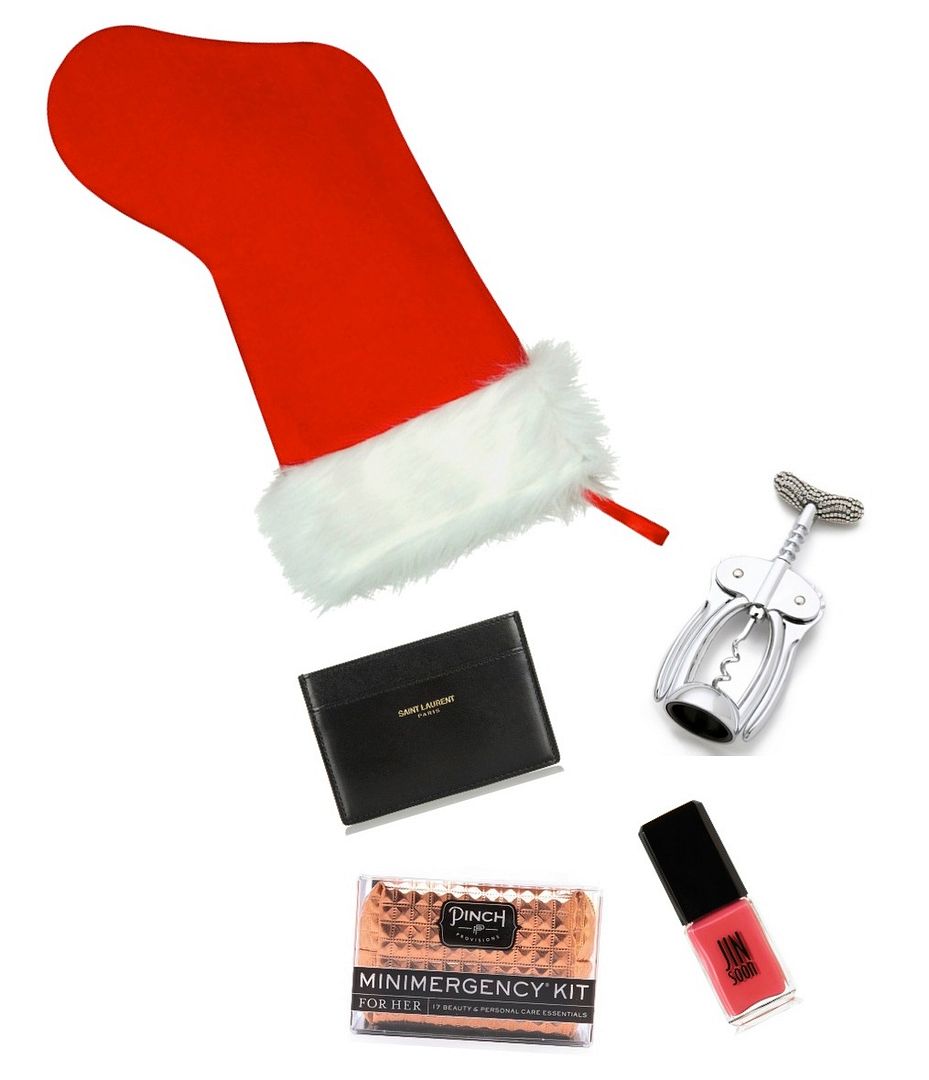 Stocking stuffers are typically overlooked, you have that "oh shit!" moment on Christmas Eve when you notice everyone's stockings are empty (even yours, so clearly your household feels the same way). Then you rush out to get some random chotchkies (which by the way is one of my favorite words in the English Urban Dictionary) and hope for the best. Why not fill those stockings with things they'll actually like? I'm taking out all the effort. All you have to do is click "add to cart" and hope it arrives in the next week.
If you're still stumped what to give this year, be sure to check out all of the ChiCityFashion gift guides and if you just want to get right to it, you can shop them directly on Keep.
PS. I've featured several items from Shopbop these last few weeks and they're now offering an extra 20% off sale items. Just use code EXTRAOFF20 at check out (ends tomorrow at midnight).
PPS. Stocking sizes vary so if you get one of these and they don't fit…you should probably get a bigger stocking.
8 DAYS 'TIL SANTA! (and watching A Christmas Story on repeat and over eating, once again…)
—
What did you think of the gift guides this year? Would you like to see them again next year? Any themes you'd like to see?
You might want to check out...