We all know what shit bloggers wear (which sometimes can cause some #bloggerproblems) but what about fashion people in general (models, editors, stylists, etc)? Are they too strolling around in Chanel Boy bags, Isabel Marant shoes of any kind, or Celine Luggage totes? Let's take a look at fashion things fashion people love (also known as shit fashion people wear).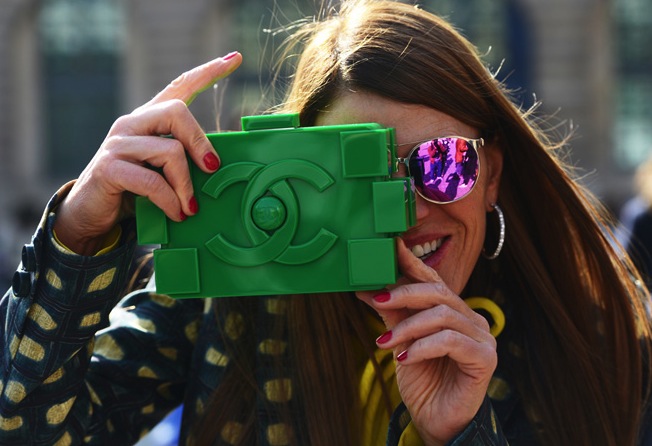 Chanel Lego clutch: worn by many, curious to know how many of these people actually own one (it is just under $10k, after all).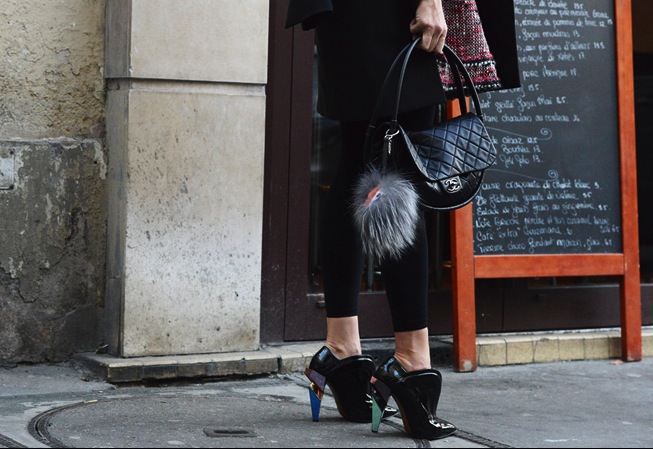 Fancy Chanel bags, in general: No classic black flaps here…save those for your days off.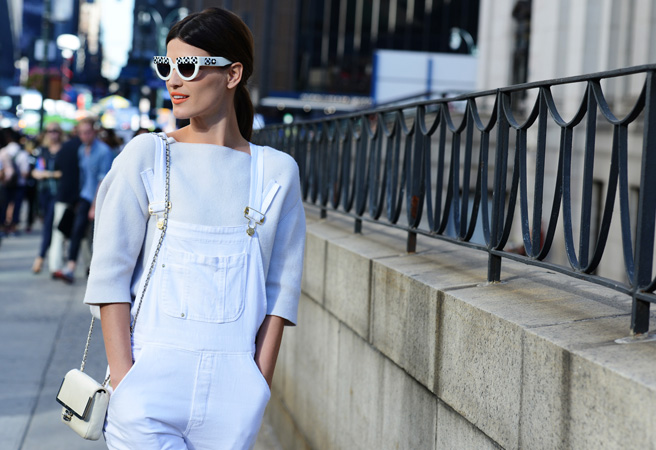 All white: You can't open a magazine, look at a street style blog or even see a runway show anymore without at least one all white look. It definitely has an effortless feel to it, but you also have to be super confident you're not going to spill a damn thing on that outfit and trust others not to ruin it either (I eat way too much pizza and drink too much red wine to ever pull this off).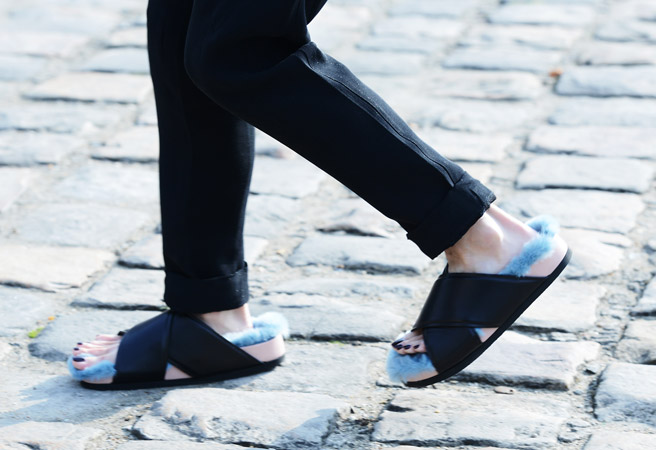 Funky flats: You get extra credit in fashion people's books when it's Celine, a Birkenstock (or remember, the Birkentevas?) or a Celine furkinstock.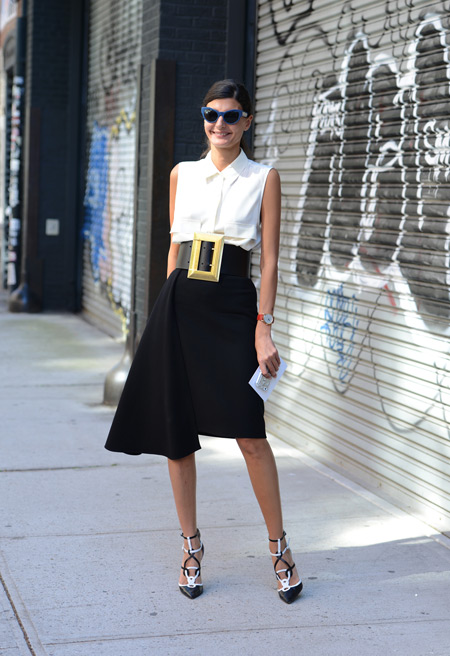 Being fancy: Sometimes you just want to put on your fancy dress and heels and own the day (only if your day entails being getting from point A to point B in a car service, of course).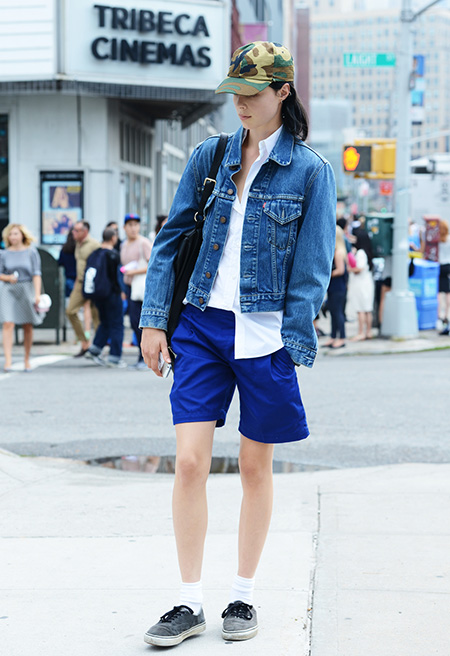 Dressing down: As much as we like to get fancy, it's more of a challenge to look good and feel confident dressed down. It doesn't get more casual than shorts, a denim jacket, baseball hat and sneakers (except for sweatpants…but we're not even going to go there).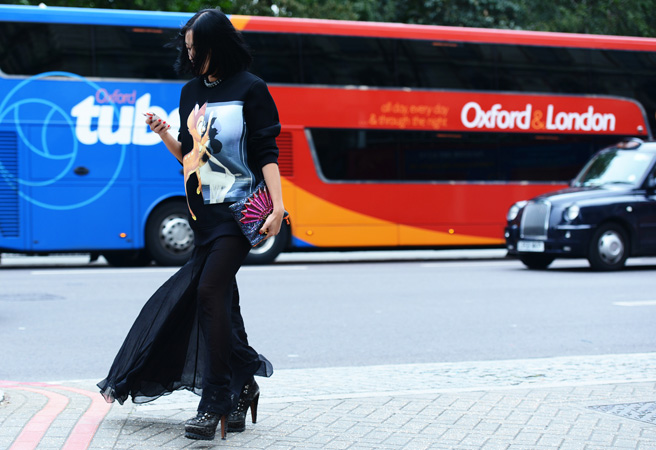 Givenchy sweatshirts: First dogs and sharks, and now Bambi. Not sure what's ever on Riccardo Tisci's mind but whatever it is, I dig it. Bambi has taken a liking to both fashion people and celebrities alike so I'm curious to see what weird trendy image will be next  for Givenchy — gnomes? Smurfs? The Little Mermaid?

Crazy hats: Or just hats in general, fashion people really love hats. I'm not sure if this specific one would be considered some sort of visor? Regardless, it's insane…therefore fashion people gotta have it.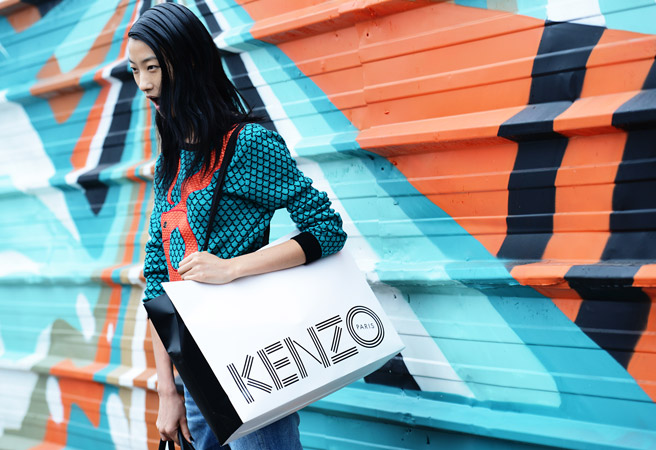 Kenzo: They make some fun and quirky stuff (eye print, tiger sweatshirts, and this season a fish print) but also some pieces that are a little more relatable (like a cotton dress or a faux fur coat). So really, Kenzo can be for everyone but of course fashion people must have that "now" piece (which currently involves eyeballs on everything).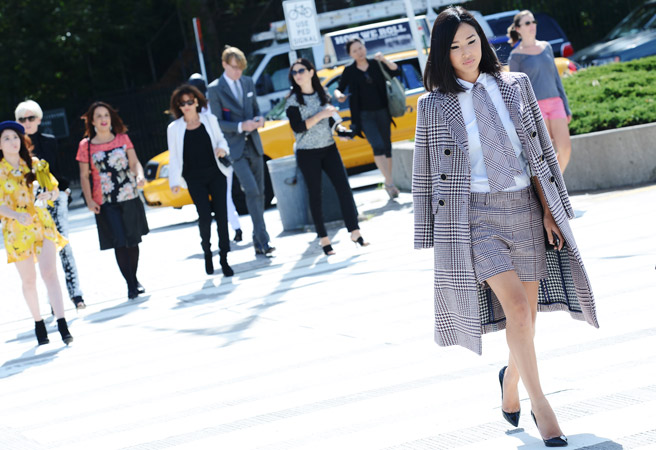 Menswear inspired: It seems that season after season the one of many trends that continues to be pointed out is the "menswear inspired" trend. It's something I consider in the same category as leather, it might be "on trend" now but it will never be "out." When you're in fashion, your non-fashion friends just assume you're always super dressed up and want to wear dresses, heels and a ton of jewelry so I think to prove them wrong, fashion people will show up in a modern suit and maybe even a tie and go TAKE THAT NON FASHION PEOPLE.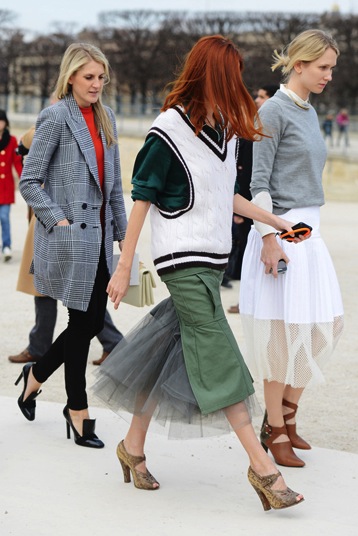 Things that don't make sense: There are certain people who can literally wear anything and get away with it. These people are mostly editors because they know fashion better than anyone (including bloggers…sorry guys, it's true) and they've put in their hours, gained everyone's respect and now they're like "I'm going to wear things that don't make sense and you're all going to deal with it and love it." And we do!
Ridiculous footwear: The more uncomfortable the shoe looks, the more we like it.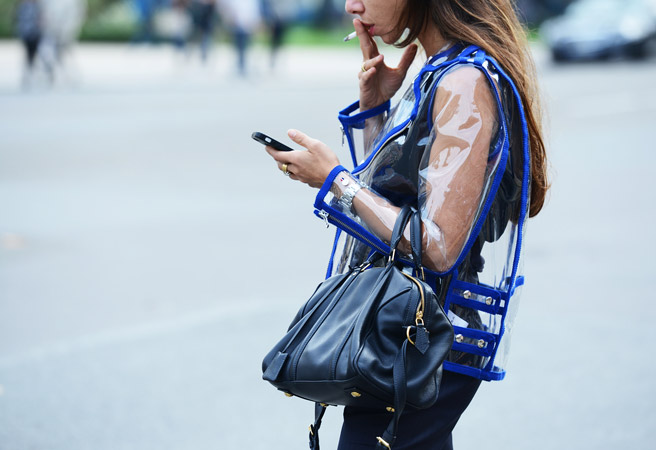 Things that are see through: When it comes to transparent items, we mostly see handbags (to strategically show off that Marc Jacobs invite or your gold-stamped business cards), but clothing is another way to add another layer to your look…and fashion people live to layer. All that jacket needs is a Kenzo cloud print blouse underneath and this girl would just scream FASHUN.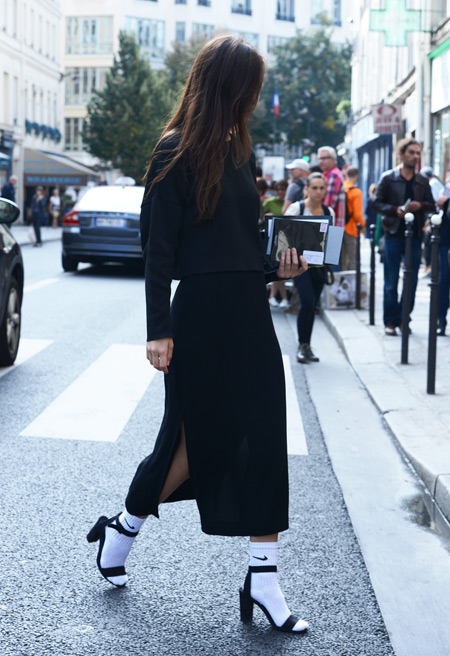 Socks with sandals: I'd say this is more of a love/hate relationship. But if anyone's going to love this look, it's a fashion person.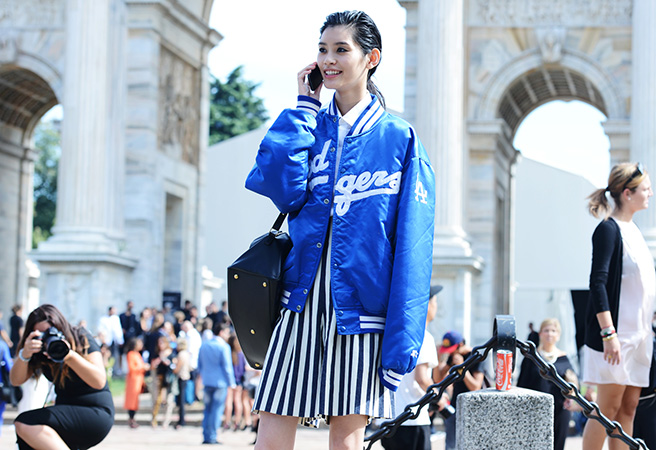 Sports references: Which is ironic because it's not like any of us actually watch sports…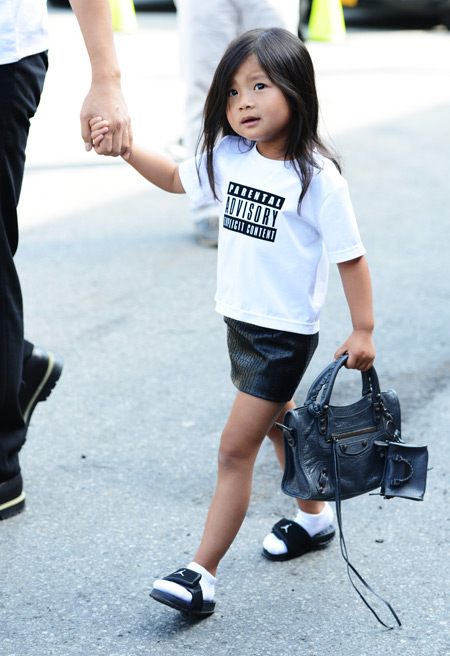 Stylish kids: We all love a good outfit but when it comes in a miniature version, we just can't help ourselves.
—
Care to add any more to the list? Leave a comment with your favorite (or least favorite) fashion thing that fashion people love.
Shop the looks here:

Photos by Tommy Ton for Style.com
You might want to check out...