Sometimes I'll get dressed, look in the mirror and think to myself "where did this come from?" There's certain things I've refused to wear in the past (with a few of the many listed here) but now I'm all about them. For example, I never thought I'd be wearing sneakers or sweatpants in public…then this happened. I'm not huge skirt person but then I ended up coming home with three after my Australia trip (here's one of them). I don't know how it happens but it just does. And now I can add activewear to this list of things-I-never-liked-but-now-I-wear-all-the-time. Yes, coming from the girl who openly despises exercises. Activewear.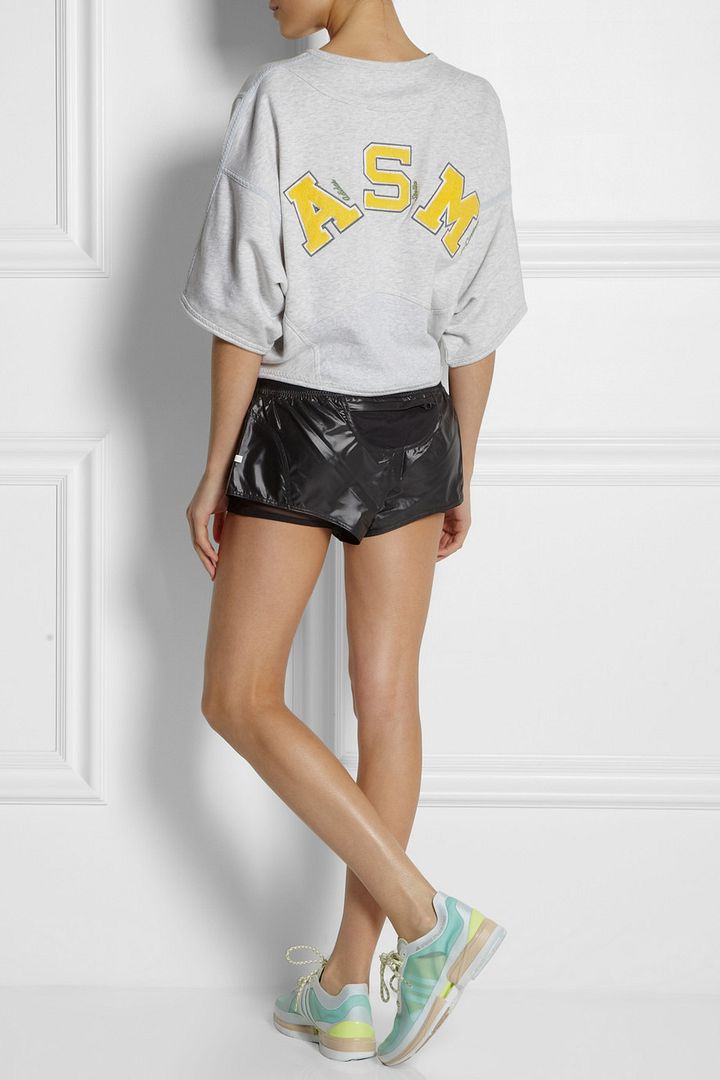 The main reason I've never been into exercising is that the clothing options were just not good. If you eat, sleep and breathe fashion, it's not easy to put on spandex and a sports bra and feel great about your look. I don't even feel comfortable being in public unless I like what I'm wearing so you can imagine how I feel going to the gym. Now that activewear brands are finally stepping it up, I have no excuse not to exercise (except for reason #2 — I don't like to sweat). But this post isn't about me feeling guilty for the fact that I belong to the gym across the street and never go — it's about stylish activewear (that you can wear, even with no gym membership!)
It seems to have all started with the sneaker revolution and taken off from there. It's no breaking news now that sneakers are happening, in a big way, and in all sorts of styles but the most surprising one is the "active sneaker." And it's not just Nike and Adidas anymore — brands like DKNY and Rachel Zoe are on board. And with fashion moving in this "comfortable" direction, we're now seeing sports bras, track pants, and zip-ups that are perfectly appropriate for life outside the gym (or inside…if you're into that sort of thing).
Whether it's sportswear brands making more stylish options (re: Nike and Adidas by Stella McCartney) or RTW designers dabbling into activewear, there's a movement (pun intended) happening in fashion right now that's pretty interesting. I would've never thought it would be acceptable to wear sneakers and track pants outside the gym (especially for "fashion people") but it seems to be praised sometimes more than a couture dress (at least according to the street style blogs). Between Nike making the coolest poncho ever to Net-a-Porter expanding into activewear, it's time to get out of your see-through Lululemon pants and into something like this…
Images via Net-a-Porter & Pinterest
You might want to check out...