Wearing a hat is like wearing red lipstick — it's intimidating at first (can I really pull it off?) but once you rock it a few times, you're like oh, this is what it feels like to be a baller. Whether or not you're a hat person (or a lipstick person) this is something we can all relate to.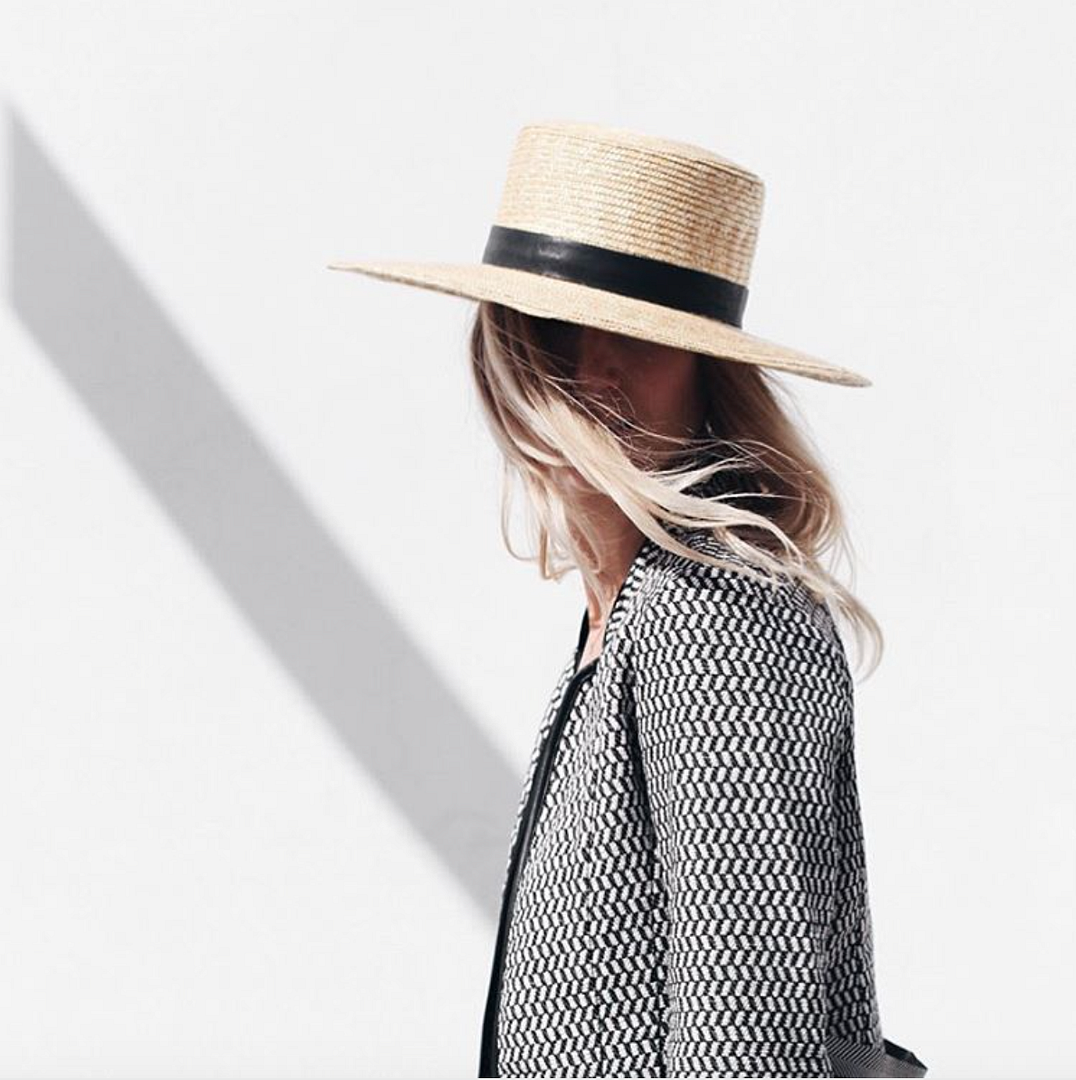 Side note, I can't even believe I made a sports reference…but when a hat could trick people into thinking you're much cooler than you are, it just had to happen ?.
Now maybe hats and lipstick have nothing to do with each other BUT for me, my journey to feeling confident in both was very similar…and now I'd wear either (or both) any day of the week. No problem. But this post isn't about lipstick and not just about any sort of hat — it's the summer hat (one we don't have much longer to wear…unless you're a true jetsetter…or you live somewhere warm all year round…and if either applies to you, don't rub it in).
Although I love a good topper, I've only really worn beanies and wool / felt hats in fall / winter — I don't think I've ever owned a summer-appropriate hat until this year. I just looked in my closet one day (one bad hair day might I add) and thought, as a hat enthusiast…how do I only own winter hats? HOW?! So I decided to do something about it. I knew it would probably be one of my go-to brands — Maison Michel, Eugenia Kim, Janessa Leone or Rag & Bone (although Samuji did make some ridiculously good hats this season) — and after spending way too much time on the Internet making this decision, I opted for Janesse Leone (the white Aisley style to be specific).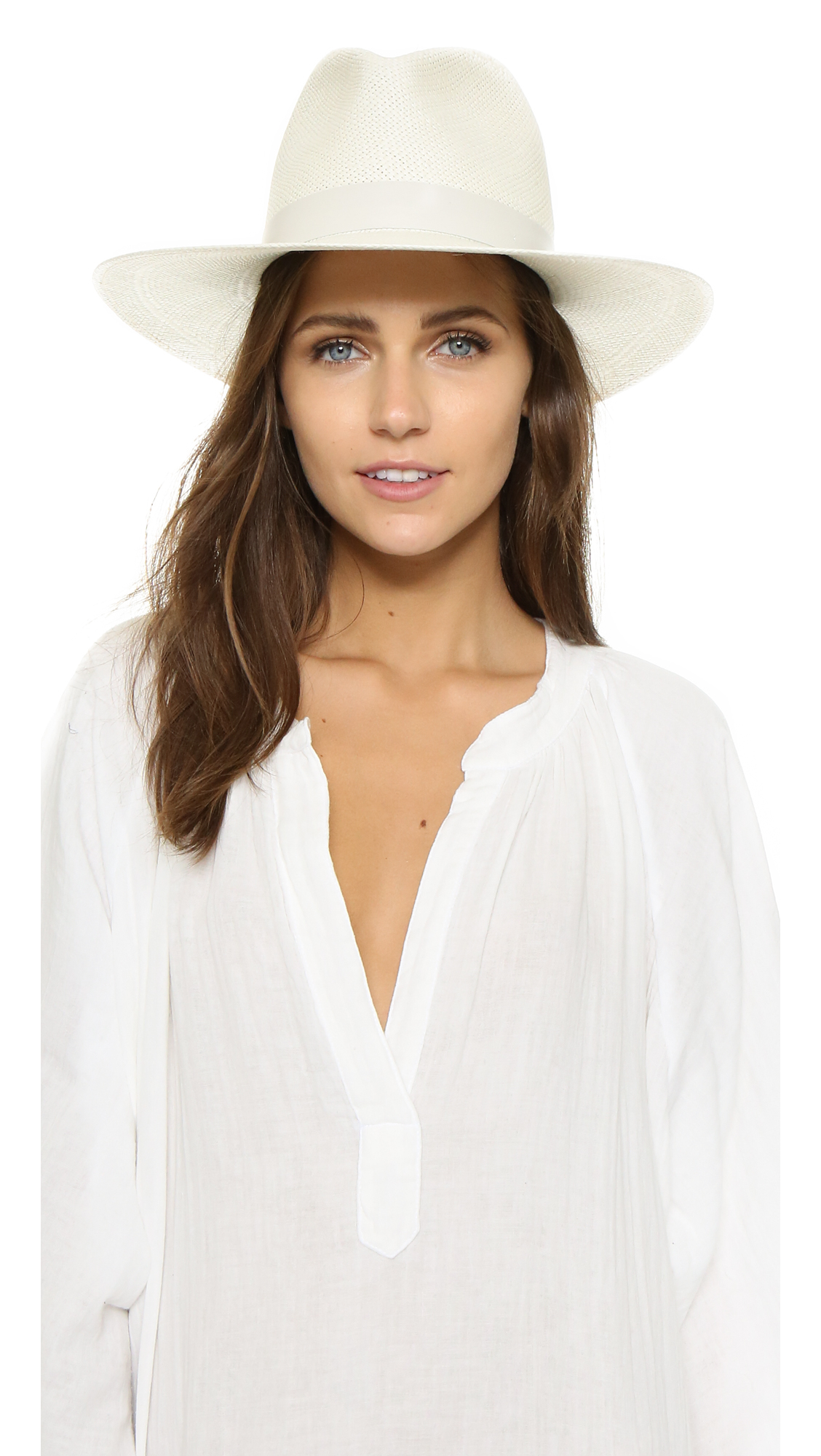 What's so great about a hat anyway? It's just that one extra thing that adds an instant cool factor to your look (mostly because it does take confidence to pull off a hat…and once you do it, you'll never look back!) I think I was always hesitant with a summer hat as they're mostly straw and sometimes those can be a little too beachy or girly but there's so many options now that regardless of your style, there's a summer hat for everyone!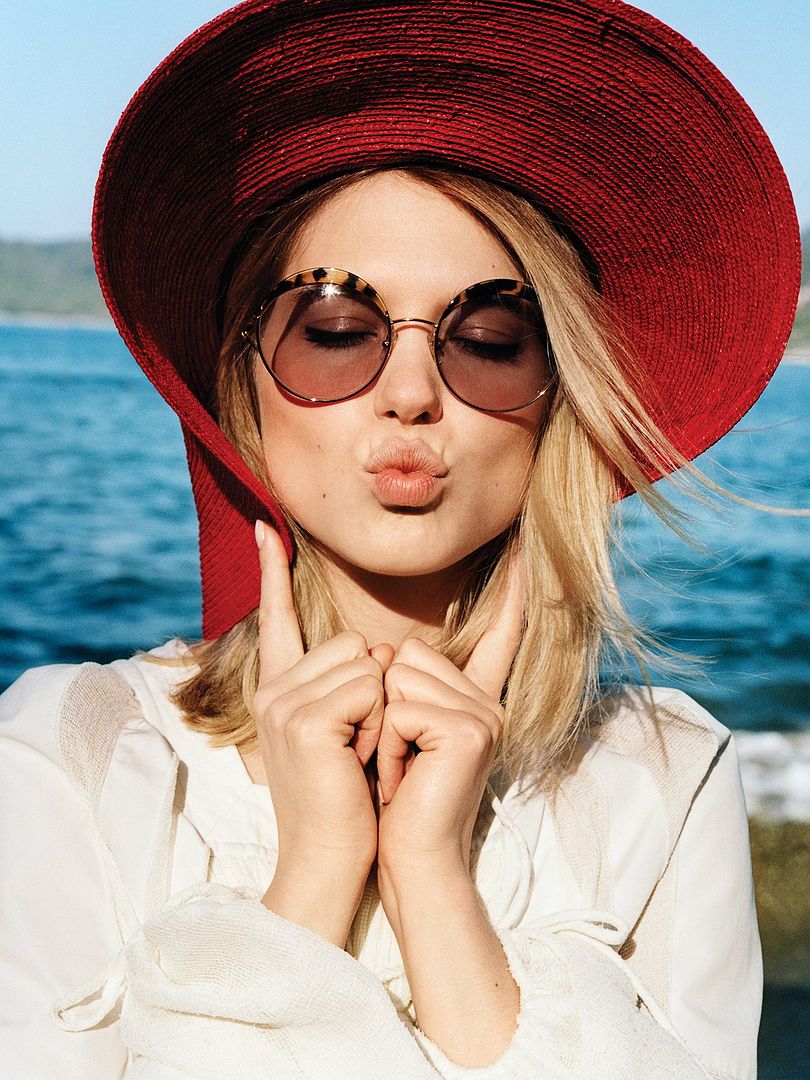 You can go bold with a floppy hat (perhaps one with some kitschy messaging)…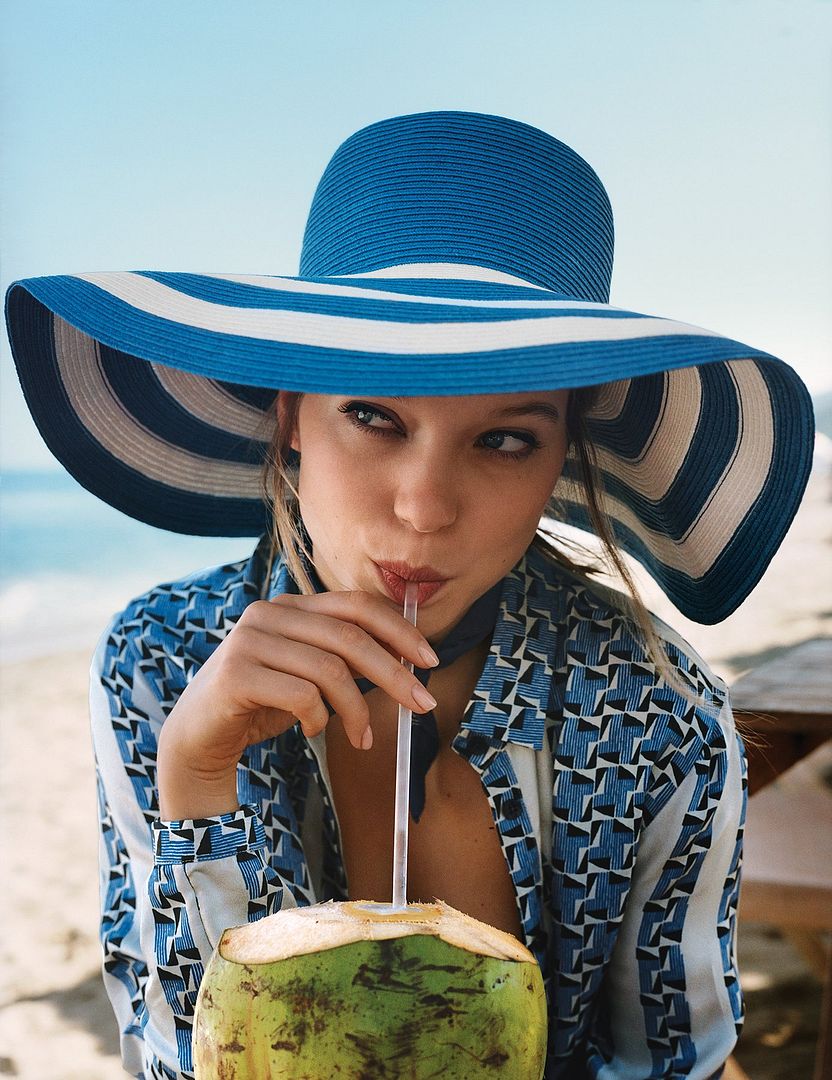 I prefer something a little more structured, with the perfect medium sized brim (I'm not a huge fan of fedoras so I don't want a super short brim but I don't want something as extreme as a floppy hat either). Thankfully there's a ton of options in this medium brim category (you can check out my favorites at the end of this post) so if you're feeling me on this, you're going to be pretty excited to get shopping.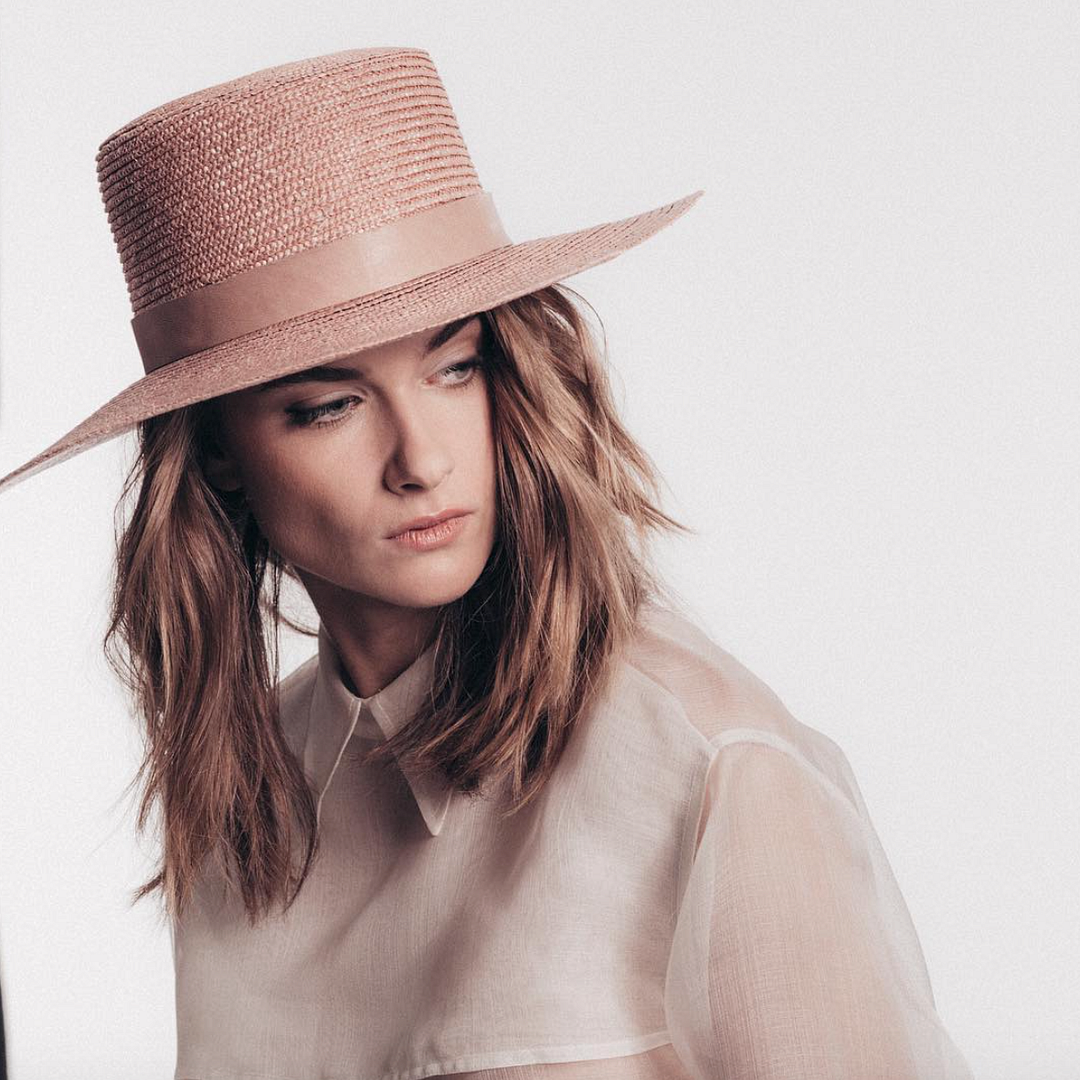 Summer hats are great because not only can they protect you from the sun (especially if you're not so great at applying / reapplying sunscreen) but with summer style not being as exciting as fall fashion, it's a super easy way to step up your game with literally just one piece. PLUS, for those days where you probably should have washed your hair and didn't, or those locks are just a lost cause until your next salon appointment, A HAT SOLVES EVERYTHING. No one will know you're having a bad hair day or that you haven't had your roots done in months because all anyone will notice is that you're a badass in your new hat. And isn't that the goal, anyway?
Whether your go-to summer look is denim shorts and a t-shirt, a maxi dress, a romper, etc., a hat goes with everything (except maybe your office-look…probably not with that).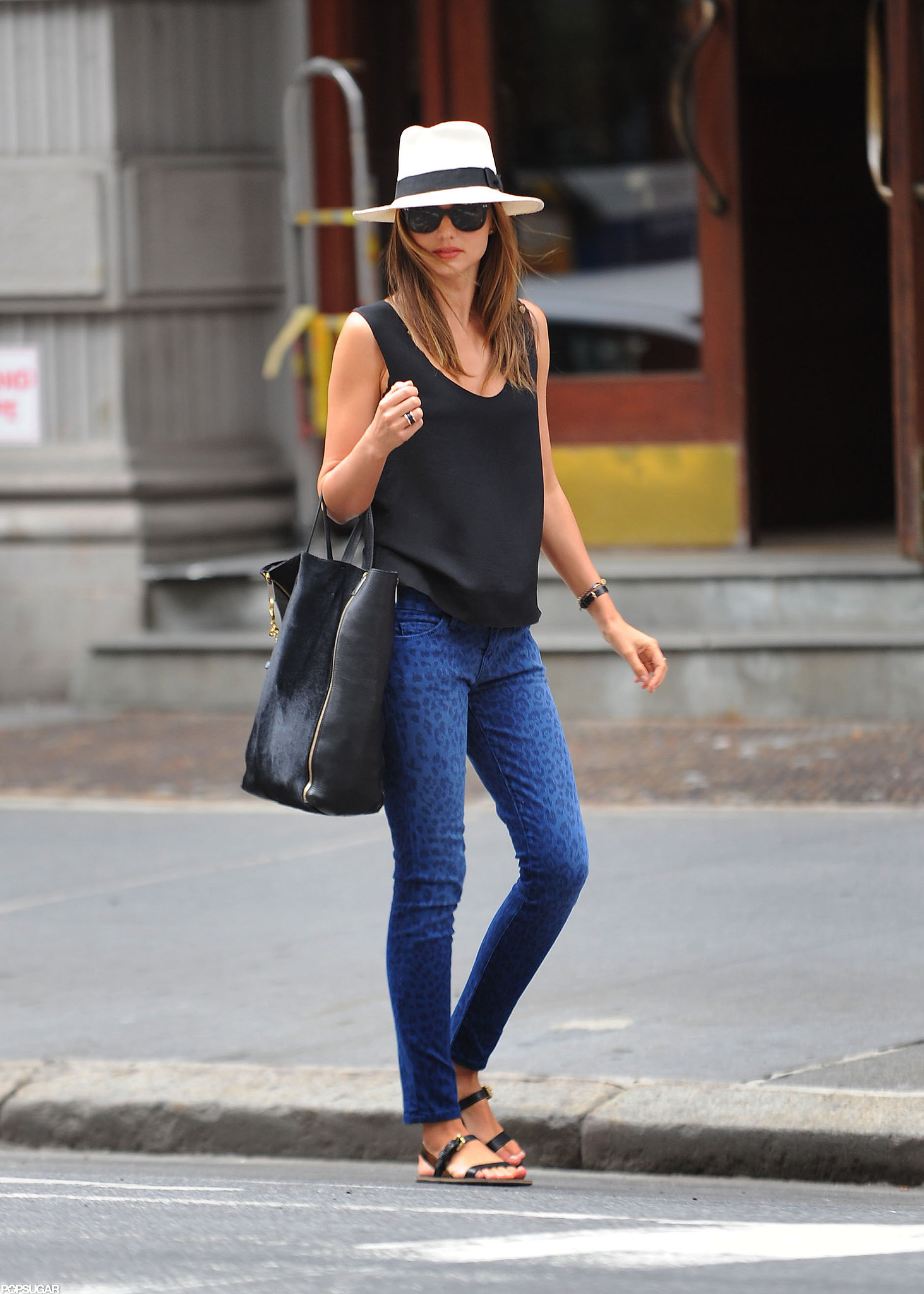 Suddenly in the mood for a summer hat? I thought you'd never ask! Shop my favorite styles below and let me know how you'll be topping it off (get it?) this summer.
Images via Vogue, Janessa Leone, & Instagram
You might want to check out...