Now that we're about a week into August, it means it's time to enjoy the final days of summer (in Chicago that could even be this weekend), prep for back to school (ah, those were the days) and read all the September issues as they're released throughout the month. Elle went with Kristen Stewart for their big issue and took quite the literal inspiration from Chanel Fall 2014 for the editorial spread. But it's not like this whole supermarket theme is anything new…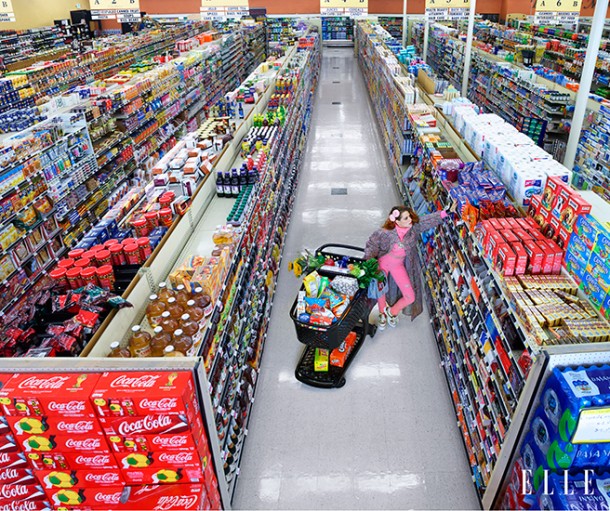 Don't get me wrong, I love what Karl did for the Fall collection — especially coming from someone who really enjoys food (like really enjoys) but after this editorial came out, I remembered I even did something similar with Ford last year. And after some research, I discovered that neither Elle nor I did anything original — the supermarket editorial thing is actually quite common. Just see for yourself.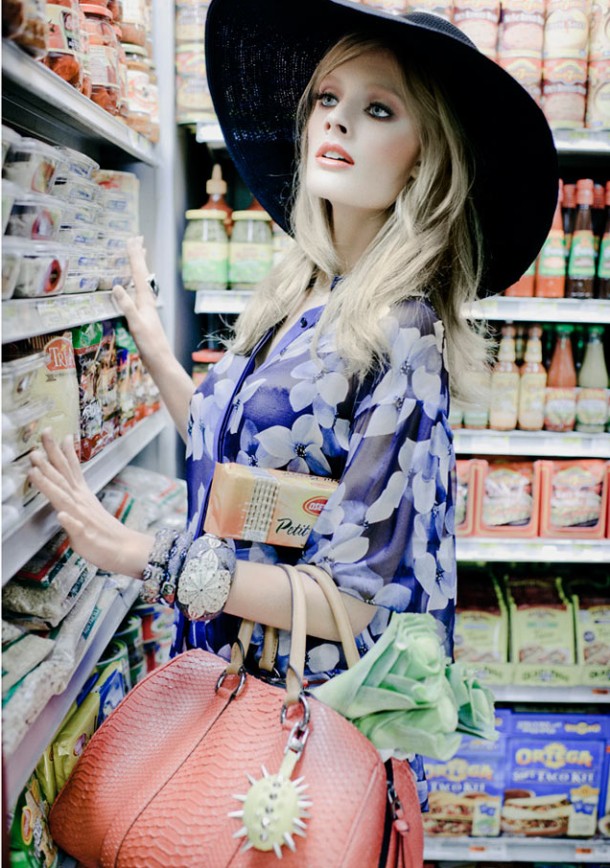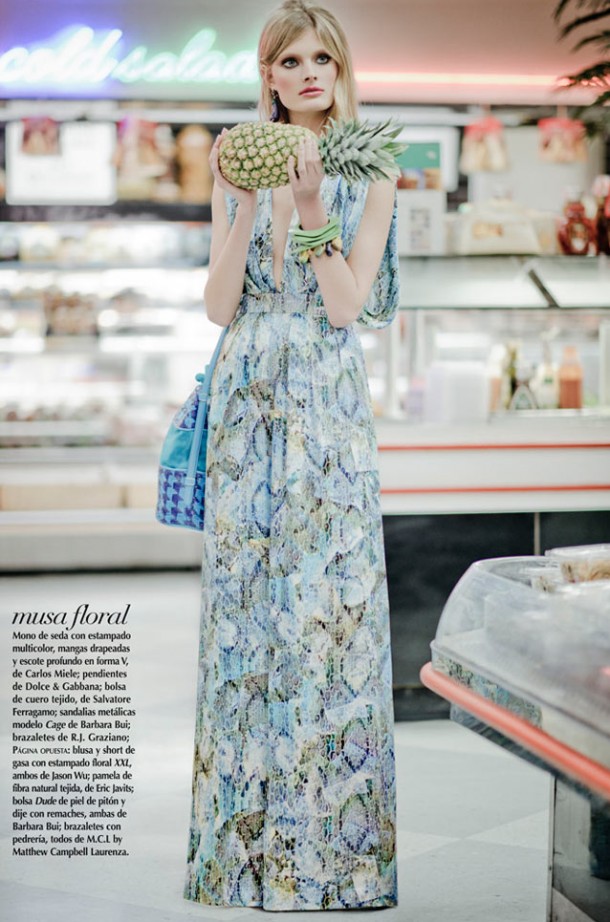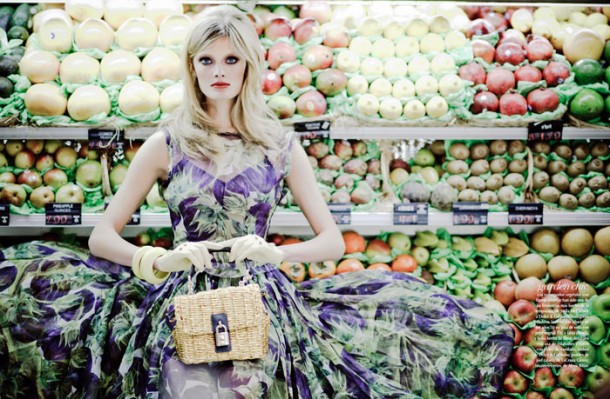 Vogue Latin America February 2012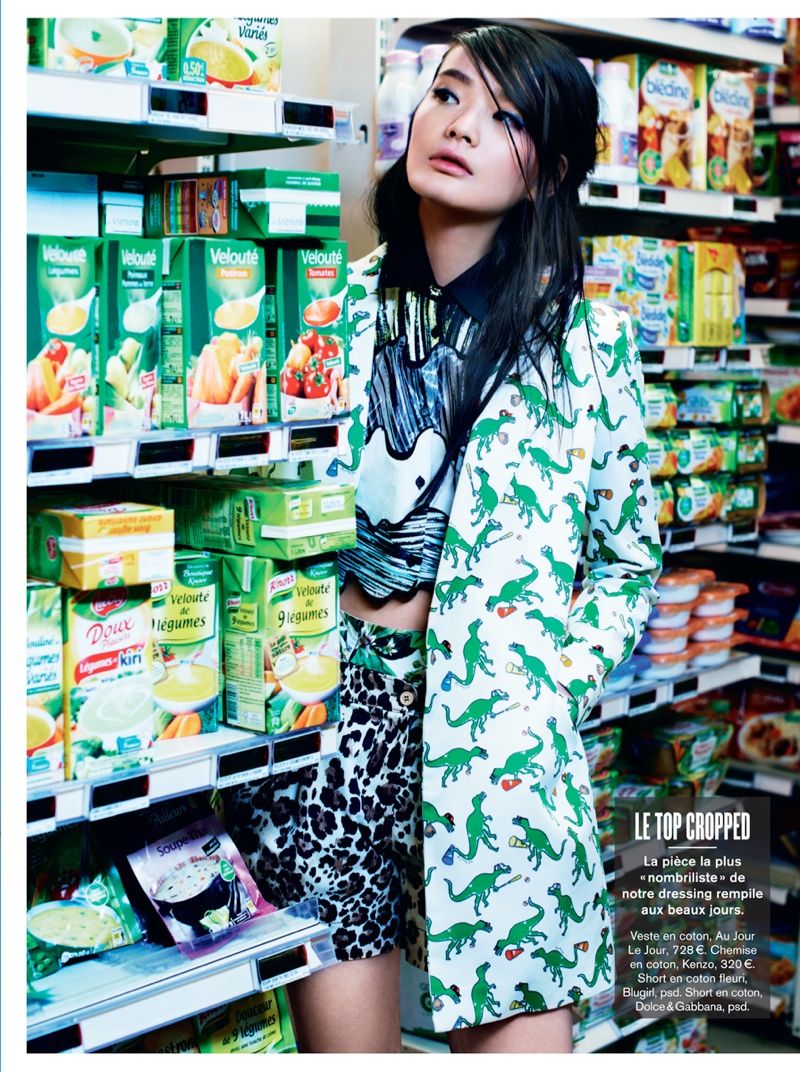 Glamour France February 2014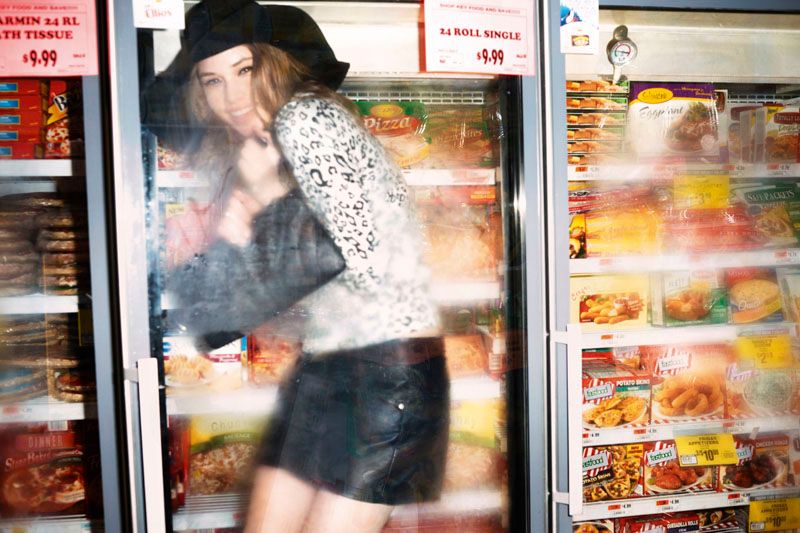 Sisley Fall 2010 campaign
Stylist Magazine Winter 2012
And those were just a few of my favorites that I came across. So what's with this fascination of editorials set in a grocery store? For me personally, I love the idea of a super high-fashion look set against an everyday activity — whether it be shopping, getting on the train, walking into work, etc. It's like a high/low sort of thing but without the Zara and H&M, if you know what I mean.
If you're looking for some more pretty pictures here's a couple more shots from the Elle spread.
And my shoot (which was my first go at artistic directing, in case you were wondering the context of this whole thing, explained here)…
And of course…who doesn't want a little Chanel to kick off the weekend?
Do you have any favorite supermarket editorials? Any I missed? Hope this inspires you to wear something extra awesome next time you're picking up some groceries.
Images via Fashion Gone Rogue
You might want to check out...