Welcome to the first post of 2016. Glad to have you here. You would think "new year, new me" right? Wrong. New year, same me…but this time in a blush sweater / dress combo that I now realized I stole from Fall 2011 (more about that later). Who knew that four years later the look would still be going strong?
Leave it to Alexander Wang (and in this case, Acne too!) to make it all happen.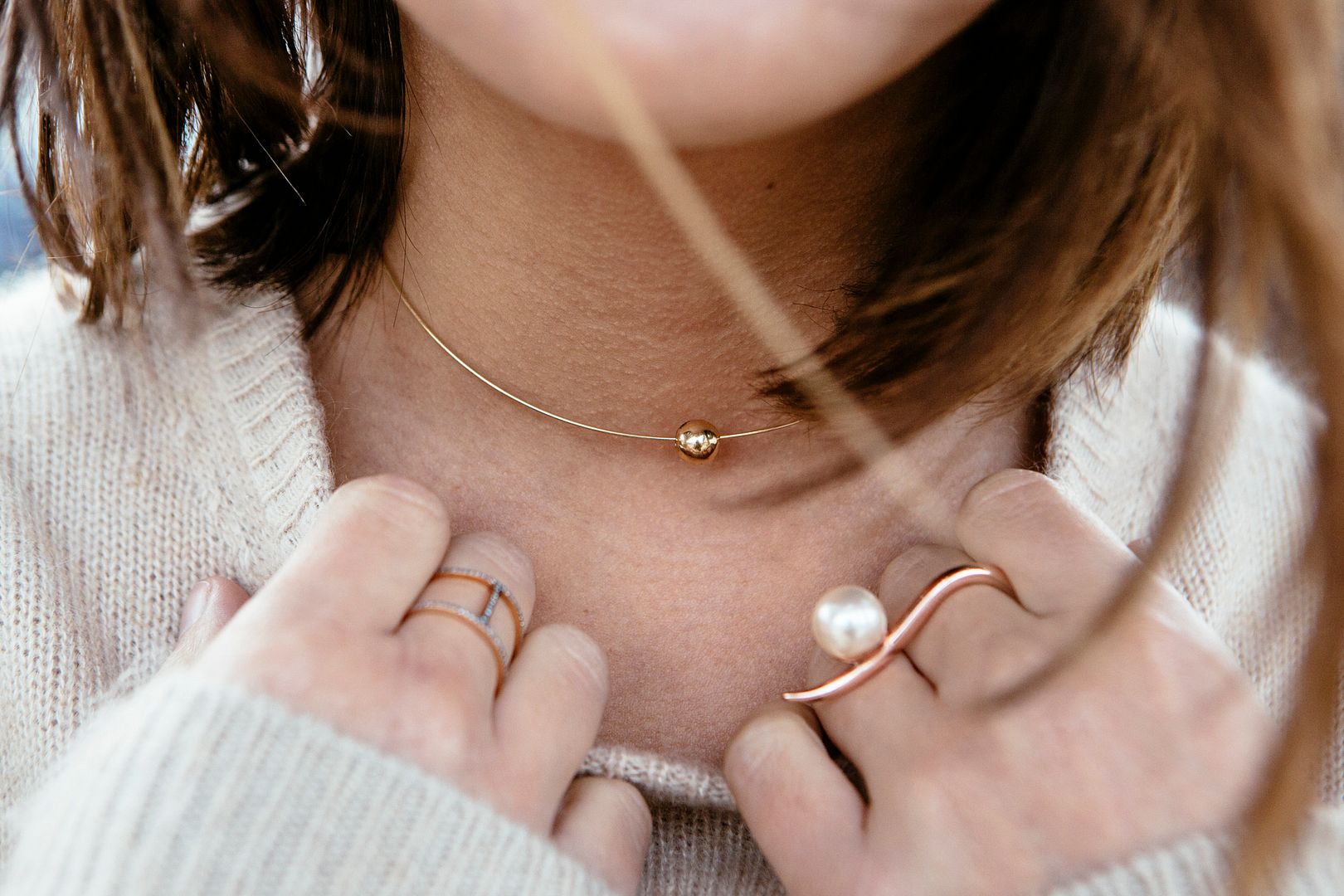 WHAT (am I wearing):
Dress: Alexander Wang. Sweater: Acne. Boots: Acne. Sunglasses: Celine. Necklace: Loren Stewart. Rings: Ellie Jay, Ryan Storer.
WHY (am I wearing it):
As you can tell from suits and suits (and many other posts here on CCF) I don't write about these things for no reason. And although it took me a while to take my own blush advice — I made it happen today (as well as last November). I was obsessed with this Alexander Wang streamer dress the moment I saw it on the runway (well, on Style.com…which I'm still not over the loss of) so once it hit stores, I had to make it mine. For being a not so practical dress, I've actually worn it quite a few times (a couple black tie events as well as like this with a sweater on top). We all have those fancy dresses we only wear once (twice if we're lucky) and I thought that's what this would be. But trying the sweater over dress look gave these satin streamers a whole new life! As you can see from the runway photo and my outfit today, I clearly copied the runway look (although I honestly haven't looked at this collection in quite some time and I didn't realize that's how Wang styled this particular dress BUT either Alex is my spirit animal, or that photo is in my subconscious somewhere just dying to get out). Instead of Wang on Wang (like the runway), I tried some Acne on Wang…which I think worked out pretty well (if I do say so myself). I mentioned this dress has gotten a lot of use but this sweater is my #1 go-to when it comes to cold weather dressing. I wear it with jeans and flat boots or leather pants and heels (and in this case, a slashed dress). I wore it last winter with my favorite Acne coat and Stella McCartney brogues. I'm sure next time you see me I'll be in this damn sweater. So put it all together (with some new Acne boots, a la sale season) and you have a solid blush on blush (on black) / sweater over a dress / Acne on Wang moment.
WHERE (can you get the look):
Photos by Heather Talbert
You might want to check out...