The greatest three months of the year can at times be the most stressful three months of the year — I'm talking Chicago summers. Yes, we have amazing festivals, concerts, outdoor feasting opportunities (and that's only the beginning)…but that means more time out (and less time to think about putting together an outfit), staying comfortable in this not-so-ideal-for-my-hair humidity (of course without compromising style) and making sure you check everything off your summer bucket list (because hibernation isn't too far away!) So who's making it all just a little easier for all of us to have more time to enjoy every last bit of my favorite season? Let's give a digital round of applause for TRUNK CLUB.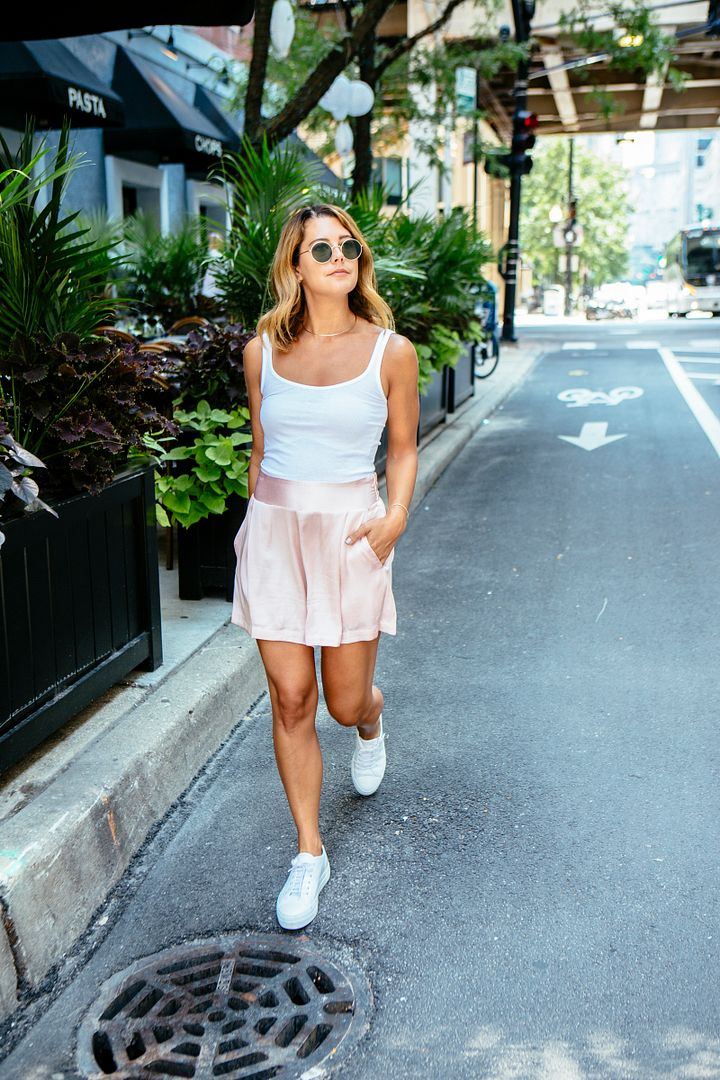 No one likes to be uncomfortable in the summer. It's already so hot and humid…you gotta keep it light and breezy. The one thing I've been on the hunt for since spring are high-waisted shorts (preferably in silk or a material other than denim, that I could dress up or down). I wear shorts pretty much everyday this time of year and I'm all about the higher the waist the better. Turns out they're not as easy to find as I thought they'd be. But thankfully my girl Molly at Trunk Club hooked it up and found me the perfect pair (along with quite a few other summer styles…)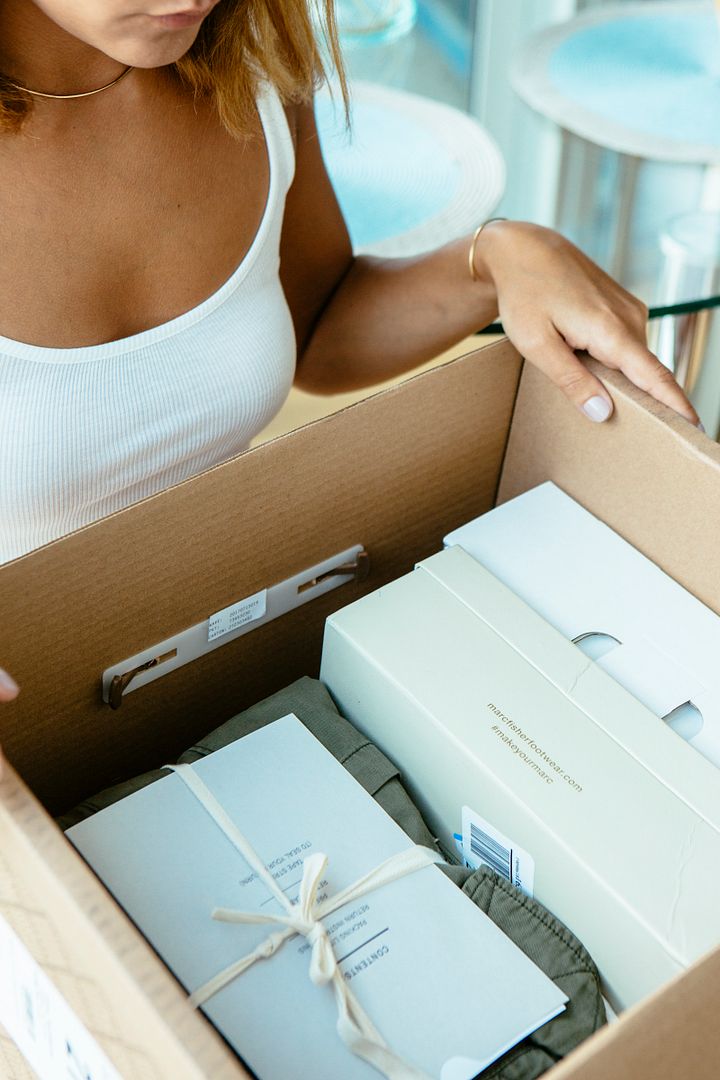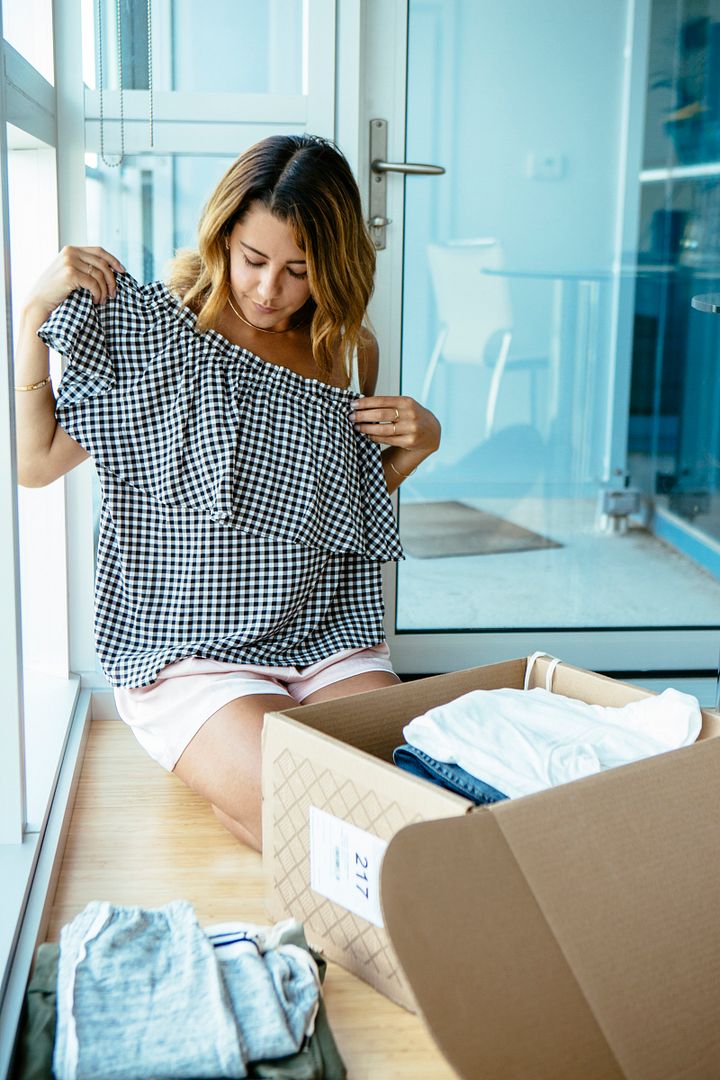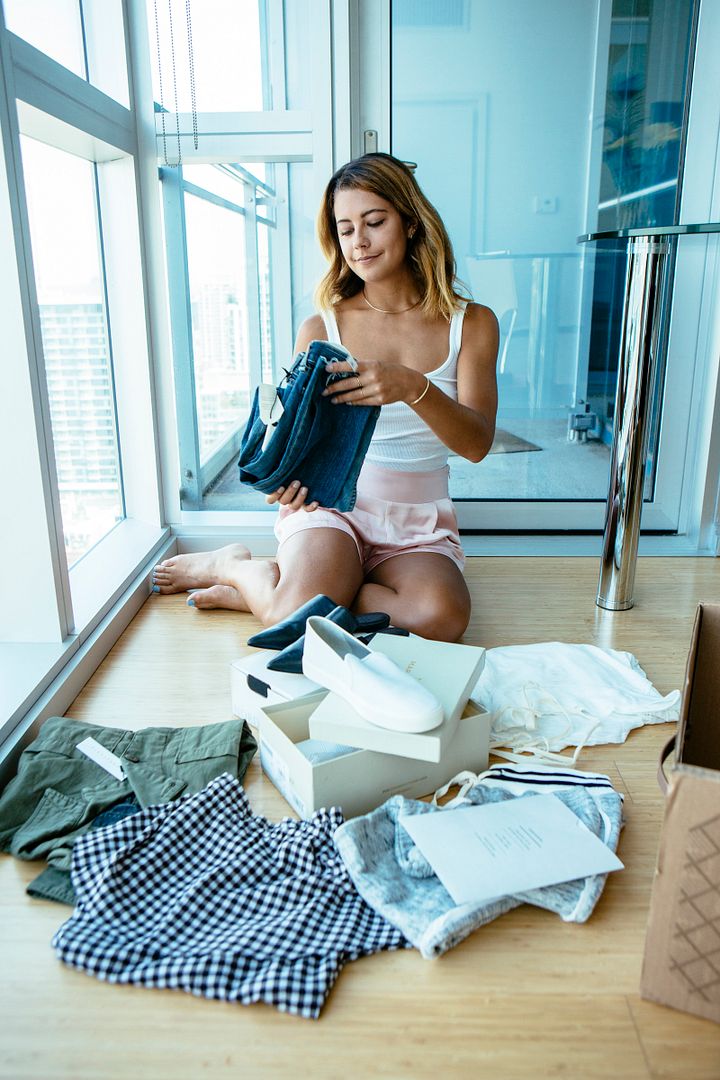 This is one of those simple outfits I could spruce up with jewelry, add a leather jacket or a duster vest, switch up with sandals — the possibilities are endless. And when you order a trunk from Trunk Club they not only send you solid pieces that fit your style, but also a ton of outfit ideas for those who need a little more direction when it comes to shopping (then you just pay for what you keep and ship back the rest…it really doesn't get much easier). And now that Nordstrom owns Trunk Club, you basically get to shop Nordies (yes we are on a nickname basis) without feeling overwhelmed. All the work is done for you (wouldn't it be great if everything in life could be like that?)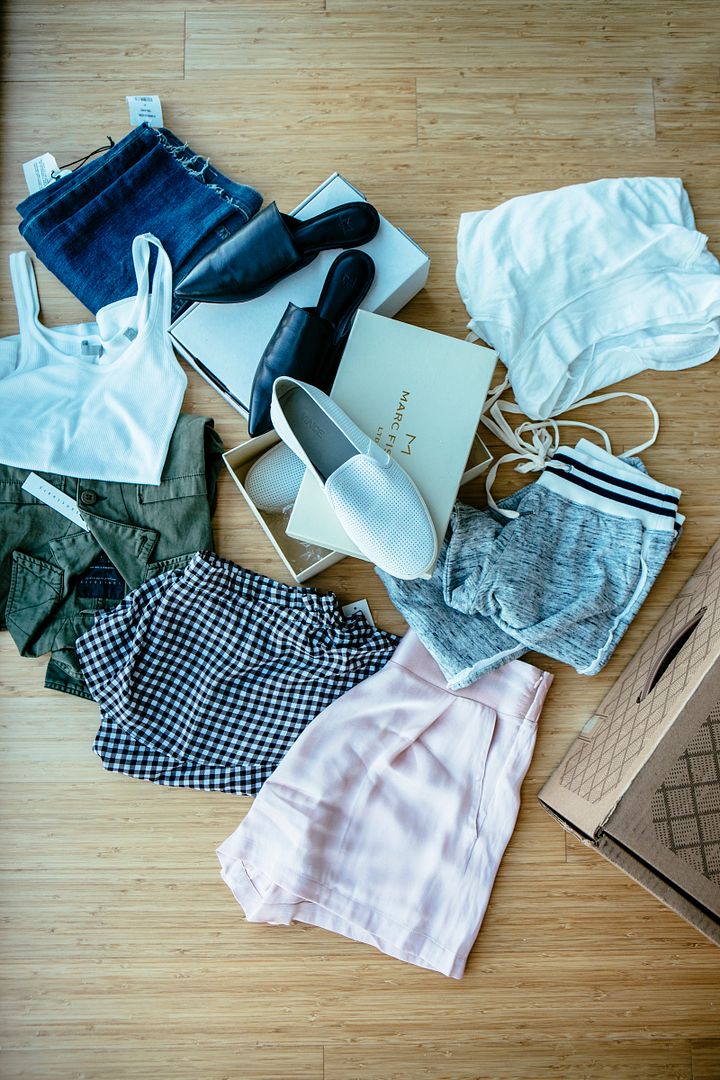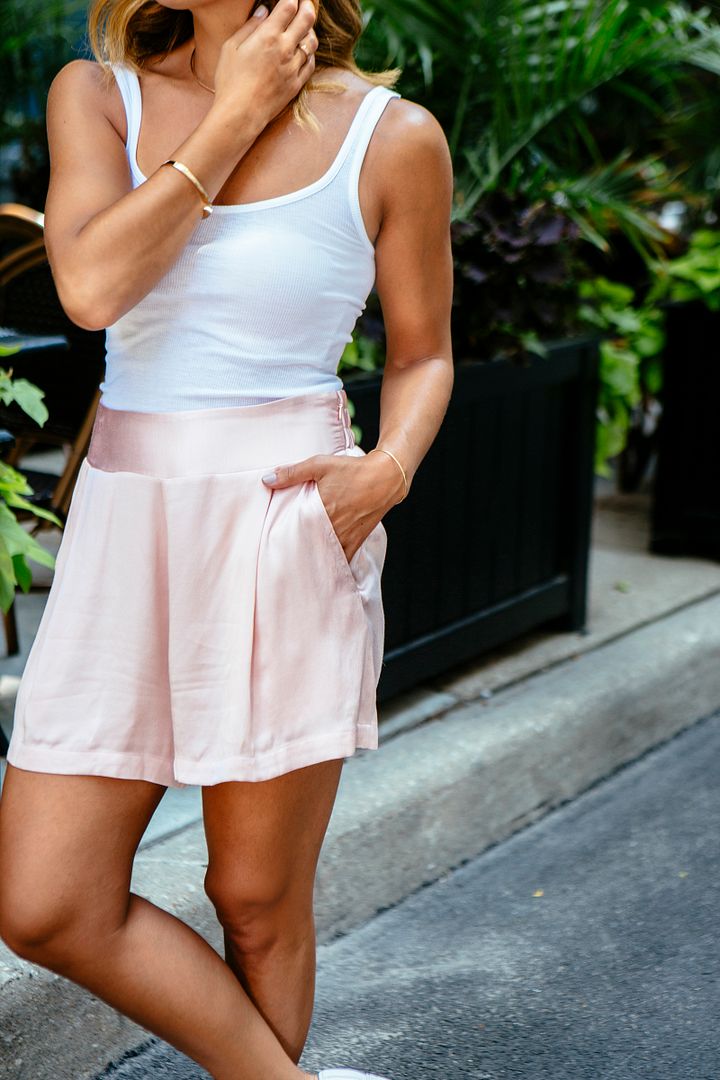 So if you're looking to step up your summer style and are too busy hitting up a different neighborhood or food festival every weekend (*me*) then get yourself a Trunk…and I hope to run into you in my new high-waisted shorts, which are 1.STATE by the way (and the tank is Vince…because what's a personal style post without telling you what I'm wearing? ?).
Sponsored by Trunk Club. Photos by Heather Talbert.
You might want to check out...