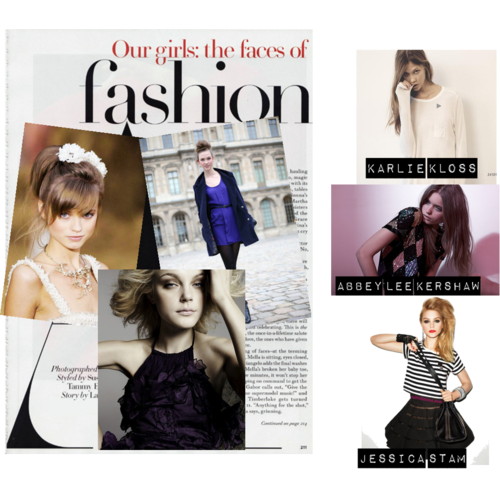 As much as I respect the people that design the fabulous clothing and accessories I admire so much, I also respect those who show us how amazing their designs are…that's right—the models! After studying each collection carefully season after season, I have grown attached to a few models that really know how to work the clothes and they are quite versatile with their modeling. This post is dedicated to my favorite fashion models.
Karlie Koss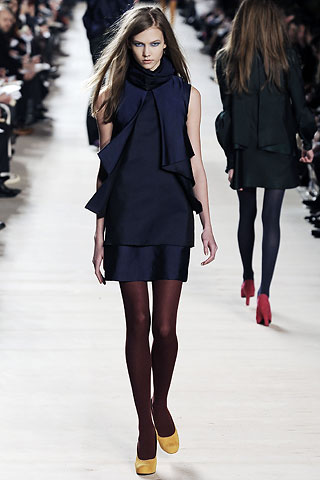 Karlie was born in Chicago (woo hoo!) in 1992 (yes, she is only 17) and moved to St. Louis in 1995. She has a pretty reputable modeling resume for only being 17 years old. She has walked in New York, Paris, London and Milan Fashion Weeks gracing the runways of Karl Lagerfeld, Marc Jacobs, Gucci and Versace (just to name a few). She has also appeared on numerous magazine covers including the October 2009 and January 2010 issues of Italian Vogue. But when she's not walking the runway or at a photo shoot, she likes to bake cookies, go on bike rides and dance (she prefers ballet).
She definitely accomplished a hell of a lot more than I did at 17 so bravo to you Karlie!
Abbey Lee Kershaw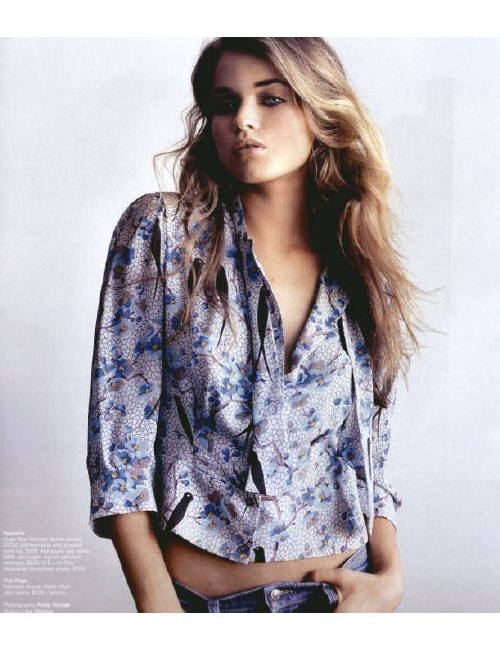 Abbey Lee was born in Melbourne, Australia in 1987 and she currently resides in New York City. Does anyone ugly come out of Australia? If so, please inform me…because it seems like every gorgeous model is from Australia these days. Last month it was announced that Abbey Lee will be the face of Chanel's A/W 2010-2011 RTW campaign. If you close the Chanel Spring 2010 show and open Chanel Fall 2010…you might as well be the face of their campaign, right? In her free time, Abbey Lee likes to play sports and work out. I wish those were my hobbies too. Mine consists of eating good food and watching Bravo. Maybe that's why my body does not look like Abbey Lee's…
Jessica Stam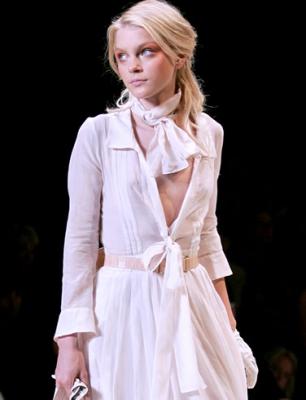 Jessica Stam, AKA Stam, was born in Kincardine, Ontario in 1986. Fun Fact: she was discovered at a Tim Horton's in her hometown by an agent at the International Model Management agency in Ontario. Stam walked in a total of 64 shows during Spring 2006 New York, Milan and Paris Fashion Weeks. Marc Jacobs even designed a bag called The Marc Jacobs Stam inspired by her. She currently stands at number 5 on the Top 50 Models list on models.com. Although she seems way too busy do anything except for modeling, she does enjoy doing karaoke and going to concerts.
——————————————
So, what do you think of these girls? Who are your favorite fashion models? Always love your feedback!
You might want to check out...