It seems like every other day I'm coveting something new but I wanted to share with you a few Fall items I'm [surprisingly] coveting this season. It goes to show that even if something doesn't fit with your typical personal style, it's sometimes fun to go outside your comfort zone and see what you can experiment with.
Here are a few things I'm [surprisingly] coveting for this Fall.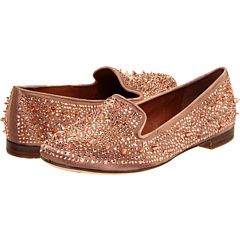 Sam Edelman spiked loafers: Who knew I would EVER be coveting a flat shoe? Although these are technically the knockoff of the Louboutin Rollerball spiked flats, I'm actually very into the Sam Edelman version (probably because they're rosegold and that's my weakness). Am I starting to like flats?! I bought these Marc by Marc Jacobs mouse flats this weekend! I guess as long as they have spikes I find them to be acceptable 🙂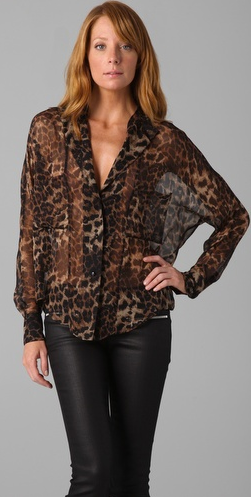 Rebecca Minkoff leopard blouse: For some reason, I've never been into animal print. I love it on other people (well, those who do it right) but when I put it on I feel quite odd. This Rebecca Minkoff leopard blouse is a good transition piece because the sheerness makes the leopard a little more subtle. It's also a great classic style blouse that can be worn for so many occasions. *Add to cart*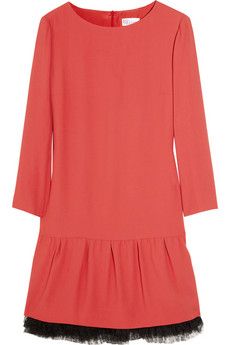 RED Valentino tulle-trimmed dress: If you keep up with my blog, know me in person (or have ever looked in my closet) I am absolutely obsessed with color. However, red has always been my least favorite of the bunch. I guess those tacky shiny red dresses from high school dances (and unfortunately they were present in college as well) really scarred me for life. Thankfully, I'm starting to get over it. With red being ALL over the Fall '11 runways, it made me think of it in a different, more sophisticated way. This RED Valentino number is the perfect fun yet classy party dress.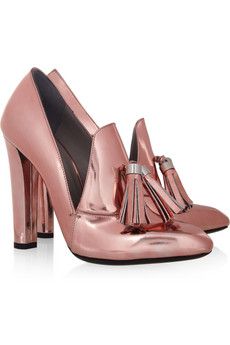 Alexander Wang Anais loafer pumps: This will be totally contradictory but I will say it anyway…I'm immediately attracted to anything with a tassel but I'm not a huge fan of the loafer pumps (which ironically always have a tassel). But because these are Alexander Wang (meaning they're awesome), a fun color and a little bit of a twist from the average loafer pump, I'M DIGGIN 'EM!
—
What will you go outside your comfort zone and try for Fall '11? Let me know in the comments section below!
You might want to check out...