By this point in our lives, we have a pretty good idea of what we like and don't like. Food, people, clothes…you're never going to love everything/everyone and that's okay. I despise pickles, not a fan of narcissism and I have a thing against strapless. See? It's as simple as that.
So today, I thought it would be fun to play a little game called What Won't You Wear? And by game I mean you just tell me in the comments the clothing / accessories you absolutely would not wear. Ready? Go.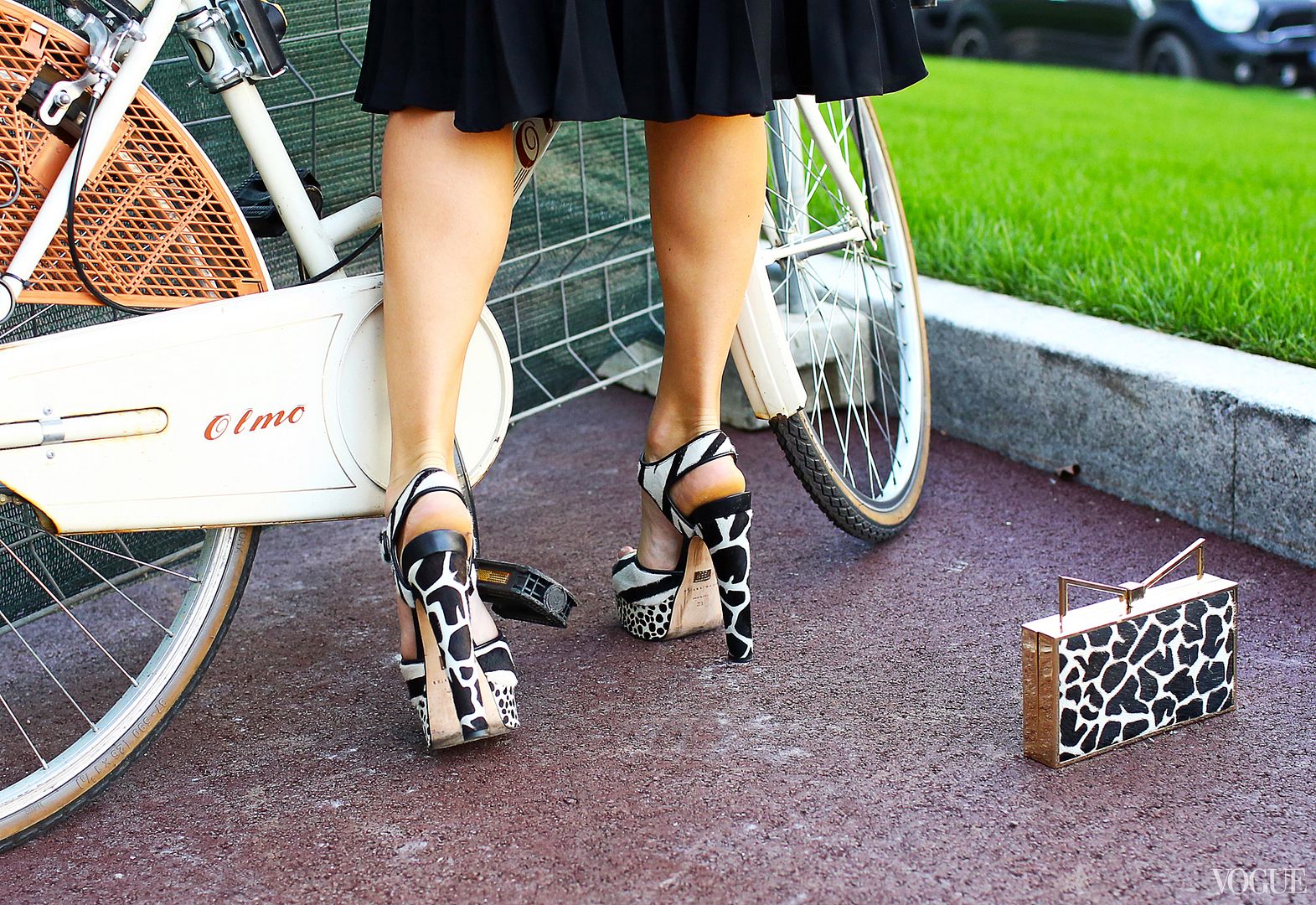 But wait…
Think — Why don't you like these things? Is it because you saw it on someone else and it looked bad? Or due to bad memories it brings back? Maybe it's just not your style? When I think of the things I absolutely won't wear, I always have a reason for it. Not just because "it's ugly" or "it doesn't look good on me" (although those are two very good reasons).
This is something I realized very recently when doing some shopping in Australia. When the shop girls would show me certain things (although I loved a majority of the stuff) I realized there are very specific colors and silhouettes I won't wear and I have my reasons. How it took me this long to figure that out is beyond me.
I'm sure you already know most of these if you've been a long-time CCF reader. But if not, here it goes. So, what won't I wear?
WHAT: Camouflage
WHY: I've voiced my opinion on this trend but never really explained why I don't like it. It's not so much that I hate camo; it actually has to do with the fact that I USED to love it. I had these camo cargo pants circa 2002 that I loved (wore them with my black and camo Steve Madden platform sandals, in case you really wanted a detailed visual). Because the fashion from the early 2000s was kind of terrible, I just can't get back on board with the trend. Plus when something is really overdone, it makes me resent it even more. I do think some people look good in it but overall, it's not something you'll ever see me wearing (unless I do a good #tbt).
Pictured here: LAVEER Reverse Jacket, Haute Hippie Cropped Cargo Pants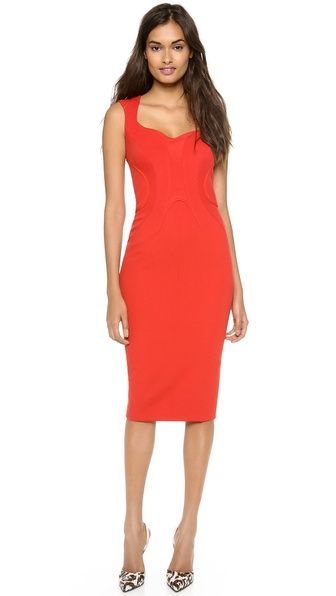 WHAT: Red
WHY: Generic, but true. Happens to be one I have made very few exceptions to in the past. Red can easily look cheap and tacky, however there are certain materials in various shades of red that actually look really great. In general, though, I'm never going to go for the red shoes or the red dress (especially if the word "shiny" comes before "red"). Also when I think of red, I'm reminded of that time (around 2006 perhaps?) where it was cool to match your red bag to your red shoes with a black and/or white outfit. That was bad. So I just can't…
Pictured here: Zac Posen Sleeveless Jersey Dress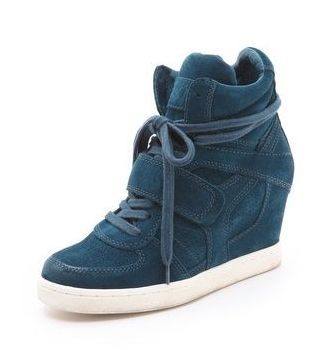 WHAT: Sneaker Wedges
WHY: I have a feeling that anyone who owns sneaker wedges has probably stopped reading CCF by now because I may or may not bring them up in a post at least once a week. They're just the perfect example of a trend taking it too far (which by the way is on its way with Birkenstocks as we speak). They're not flattering, I don't even love the Marant sneakers on models (whose job is to make everything look good) and I just think that a wedge and a sneaker should be separate (kind of like shorts and skirt…apparently I'm anti-skort).
Pictured here: Ash Cool Suede Wedge Sneakers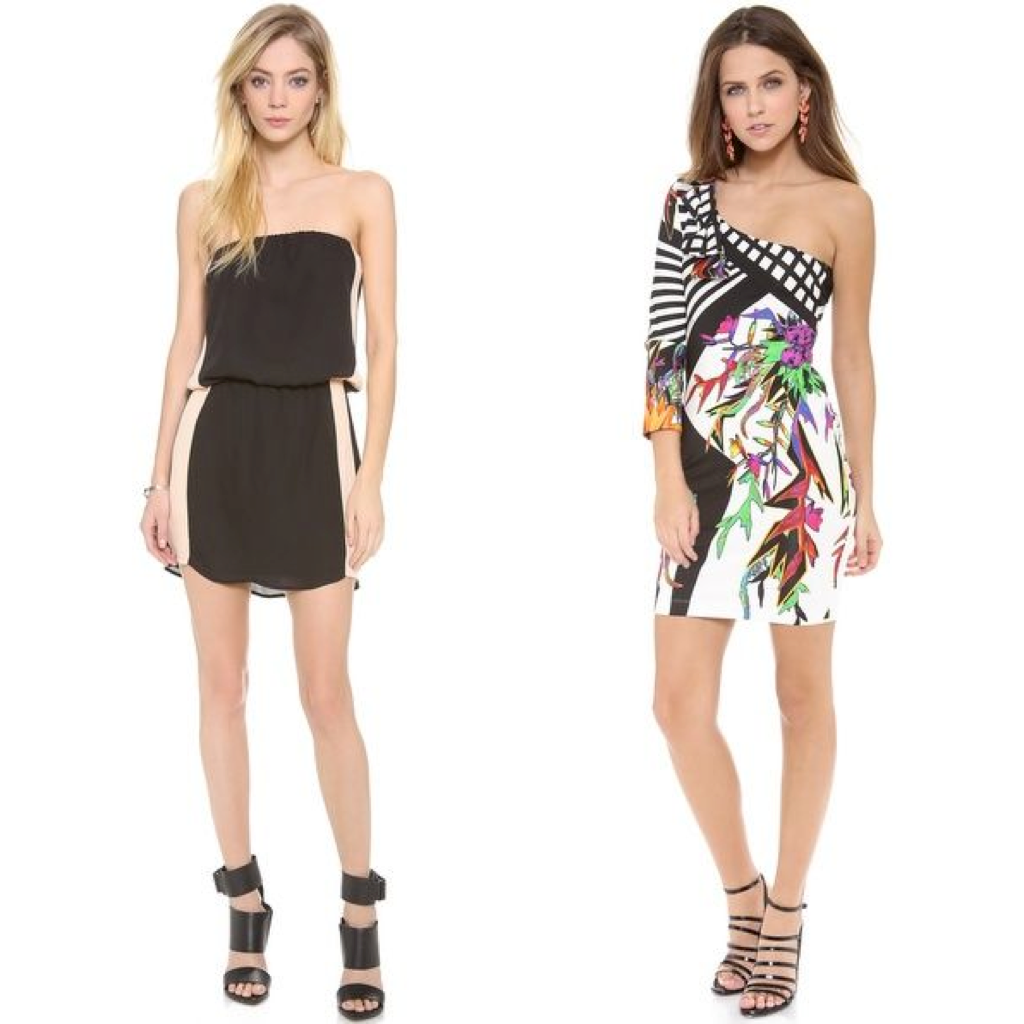 WHAT: Strapless or One-Shoulder
WHY: This style is something I usually bring up in my red carpet posts because that's where we see it the most. Strapless just reminds me of tube tops and one-shoulder somehow makes me think of club wear (and by club I do not mean country club) — neither one I'd want to have in my wardrobe. Like red, it can be done right (there are certain one-shoulder and strapless looks I've seen that I liked) BUT it's quite rare and I'd rather not wear either myself. There's just so many cooler silhouettes out there these days, I don't find it necessary to give the illusion that part of my dress/shirt is missing (or make it look like I'm naked in close up photos).
Pictured here: Mason By Michelle Contrast Strapless Dress, Just Cavalli One Shoulder Dress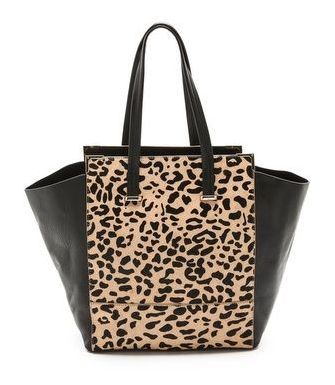 WHAT: Animal Print
WHY: I had a very short-lived leopard phase three or four years ago. Even when I was younger, I thought animal print was tacky and it's something I never really incorporated into my wardrobe. But when I saw designers were coming out with edgier and more sophisiticated styles that used animal print, I was okay with it. Then I just kind of realized it wasn't me and my phase ended quicker than the spirit hood craze.
Pictured here: Rachael Ruddick Leopard Haircalf Shopper Bag
—
So those are my big five. I could actually go on and on — ballet flats, ruching, hoop earrings, brown (maybe I'm a lot pickier than I thought).
It's almost like What Why Where…without the where (unless you consider "WHERE the hell do you think you're going in that strapless animal print bandage dress with red camo wedge sneakers?" the where)…OR like What Not To Wear (except I'm just telling myself what not to wear).
So now it's your turn, is there anything you won't wear? But most importantly, WHY?
Images via Vogue & Shopbop
You might want to check out...