Ever curious to know what people are buying right this second? What makes something a trend or a best-seller? Well thanks to some inside info retailers shared with WWD, we already know what styles are the most popular this season. So, if you're wondering what to buy for Spring then let's get right to it.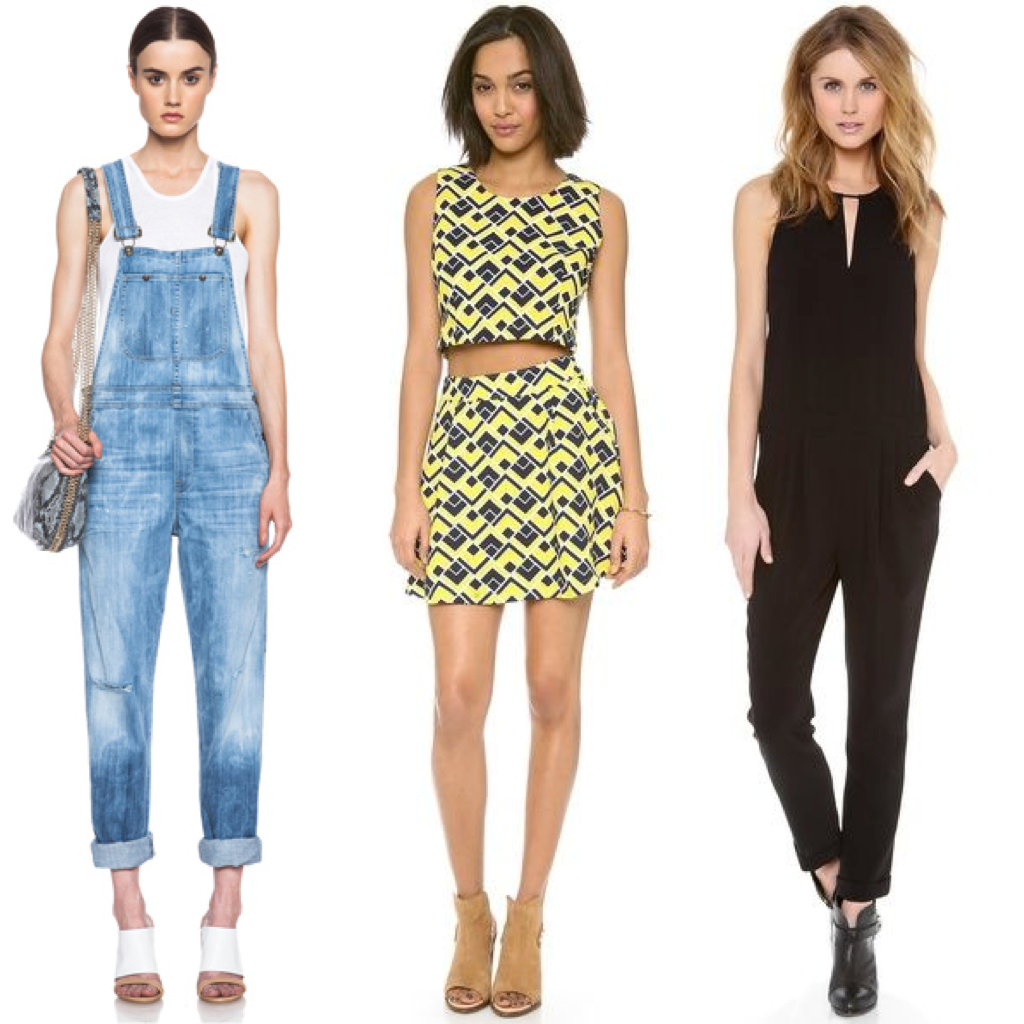 I don't know about you but I'm always eager to know what consumers are drawn to, when it comes to the business of fashion (which is why I think Net-a-Porter Live is just genius). So I was very excited to read What's Selling For Spring in yesterday's issue of WWD. Now, keep in mind these best sellers are for the contemporary market only but isn't that what we're mostly wearing anyway? So here's a look at what people are buying for the new season.
First up, jumpsuits and rompers. I guess women are looking for a one-piece wonder now more than ever to make their art of getting dressed that much easier (although it makes going to the bathroom that much harder). Specifically, black jumpsuits have been a best seller and I can see why. It's one of those things that's always cool and effortless, and they'll never go out of style. Plus, if you're looking to get fancy it's a great alternative to a dress. But you can make them more casual with some oxfords or loafers (the Quinn is my go-to). Same goes for rompers (although I'd make sure the bottoms are a little longer if you wear with heels). I've always thought of rompers/playsuits as a very casual thing people wear with flip-flops in the summer (although I don't encourage flip-flop wearing unless you're at the beach) until I came across this T by Alexander Wang number and my perception completely changed. Whether you're in for the long or the short of it (get it?) I am JUMPING FOR JUMPSUITS. Literally.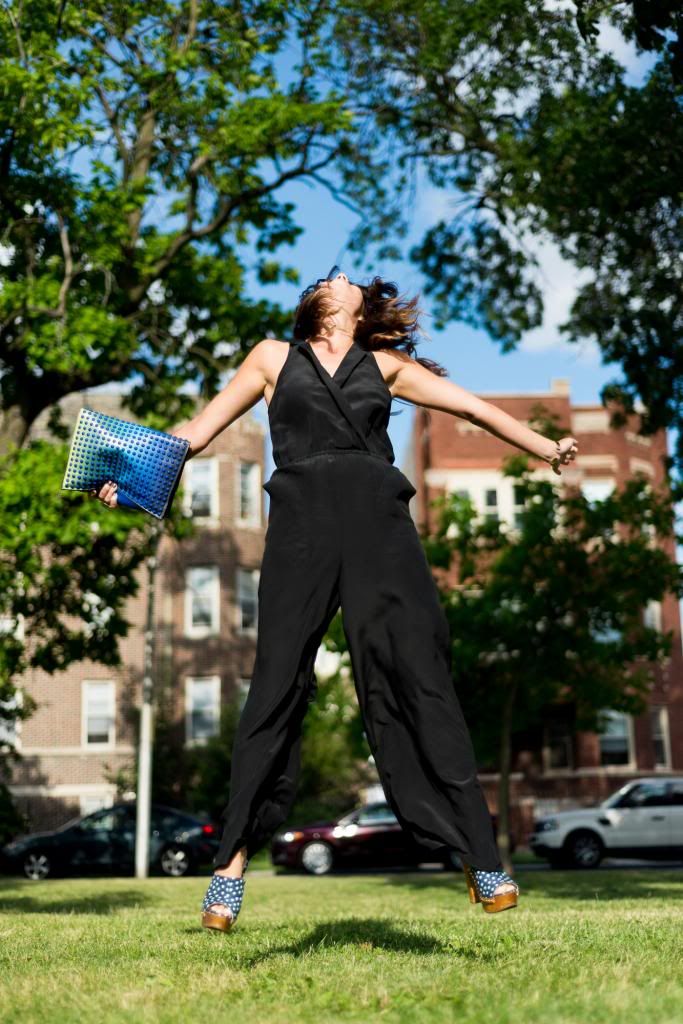 A major trend last Spring that's clearly here to stay — crop tops (specifically with coordinating skirts). I've  been on board with this since day one, although Kim Kardashian is starting to ruin it for me (as well as everything else fashion-related she's associated with…RIP Vogue). Regardless, it's a fun thing to wear that can also be dressed up or down. Something like this Lela Rose set definitely falls in the day-to-night category but when it comes to this JOA outfit, I'd probably just wear with flat sandals (or sneakers!) during the day. Just do me a favor — please never wear a crop top with anything lower than high-waisted. This isn't 1992…and that's a good thing.
And speaking of 1992, let's talk about overalls (another hot item right now). Like crop tops, this was a big hit last Spring (see: my favorite use of an N'Sync photo). Although it started again with denim, leather overalls also became quite popular. For this season, though, it's still all about that denim. It's a style I think looks good on some people, although it's not a trend I'm on board with myself (leather overalls, however, are a different story…)
Springtime in Chicago means less cold than Winter but still cold, so some sort of outerwear is a must. It's still too chilly for a light jacket (but thankfully I'll be in sunny Arizona starting tomorrow) but when the time comes, it's all about the bomber jacket. I'm particularly fond of this style because it's easy and casual (just how I like things to be) but there's so many materials, colors and prints out there now that I don't know how you can not be into this style. Wear with a t-shirt and shorts or even over a dress and you'll be DA BOMB. And if you get warm, you can revive another 90s trend…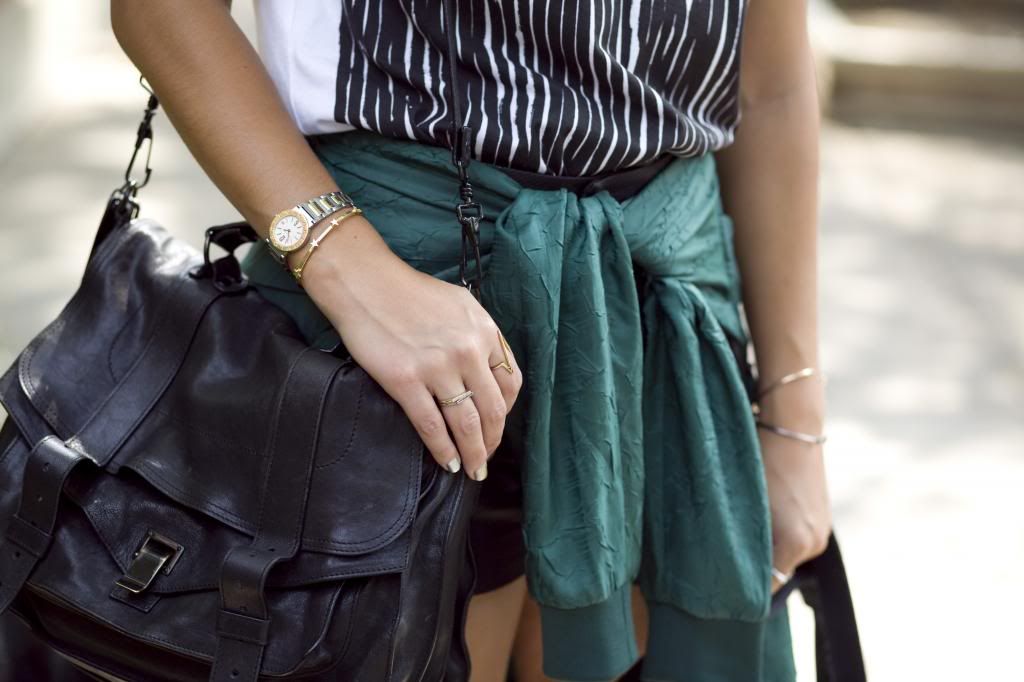 When in doubt, tie around your waist.
So, if you're into any of these popular styles or just need some inspiration for your Spring wardrobe, as always…I got your back.
You might want to check out...