What happens when you pair Acne with Acne? I like to call this…Acne problems.
And Acne problems happens to be my new go-to winter look. You're going to be seeing this get-up A LOT. Deal with it.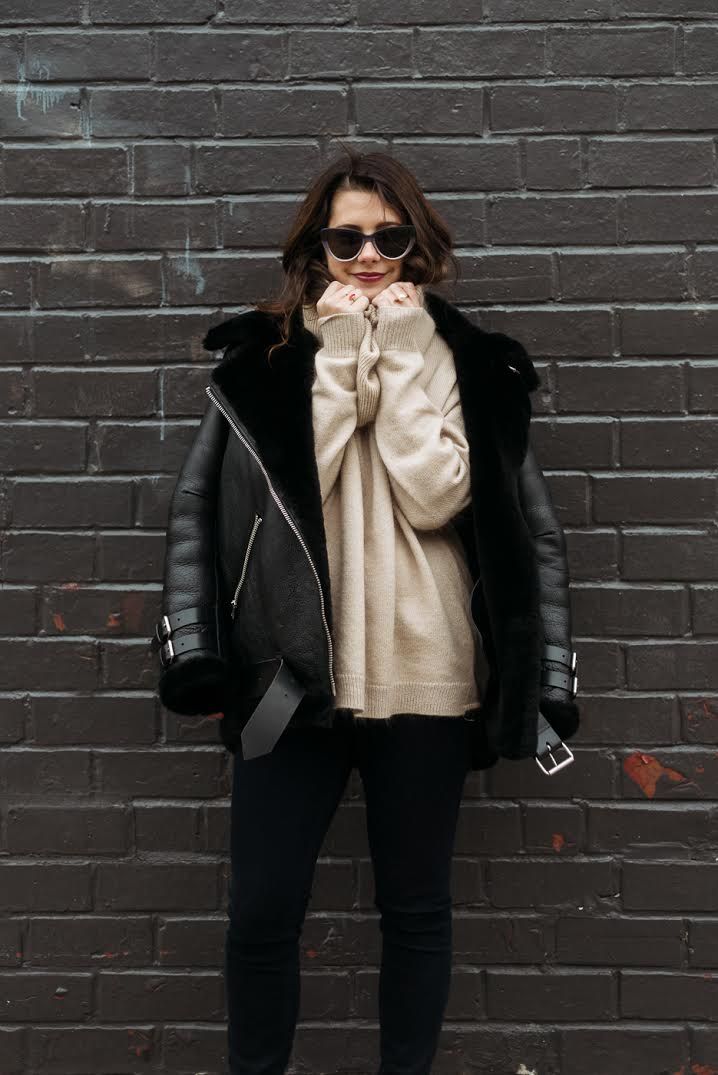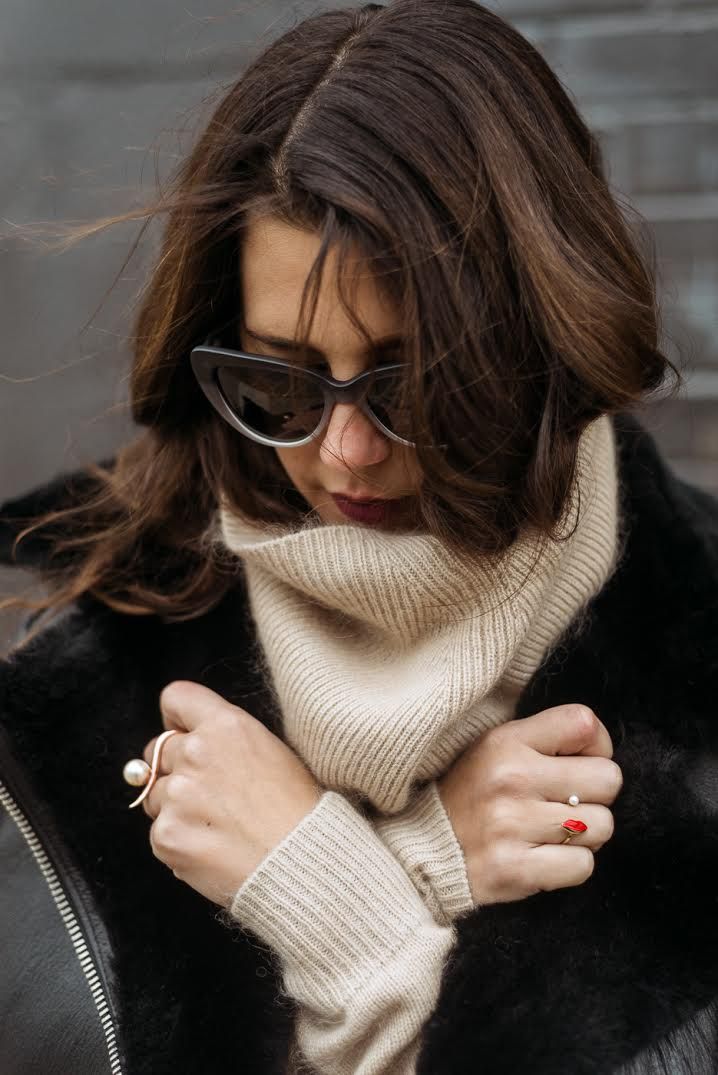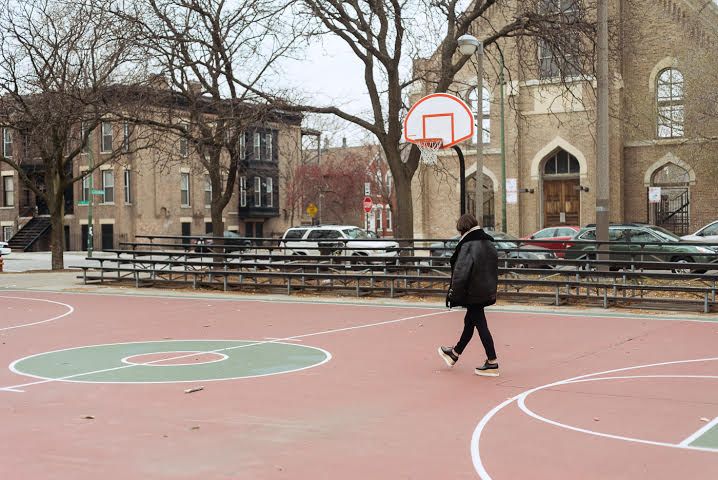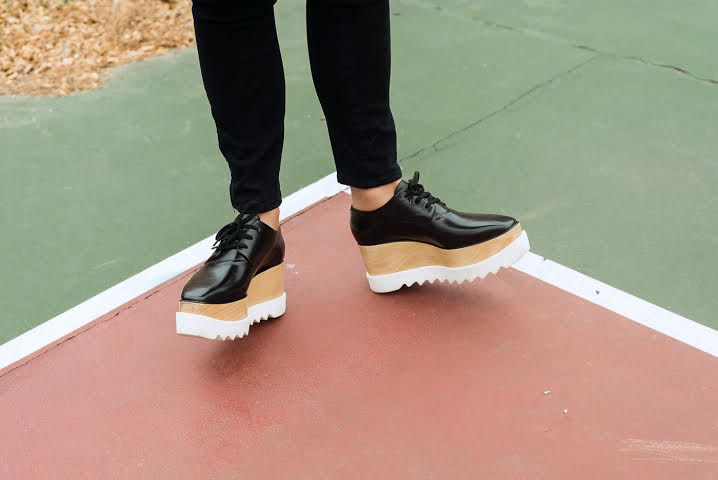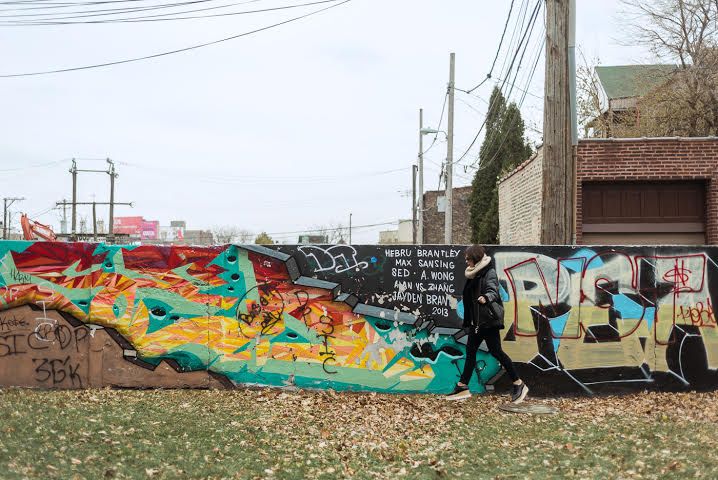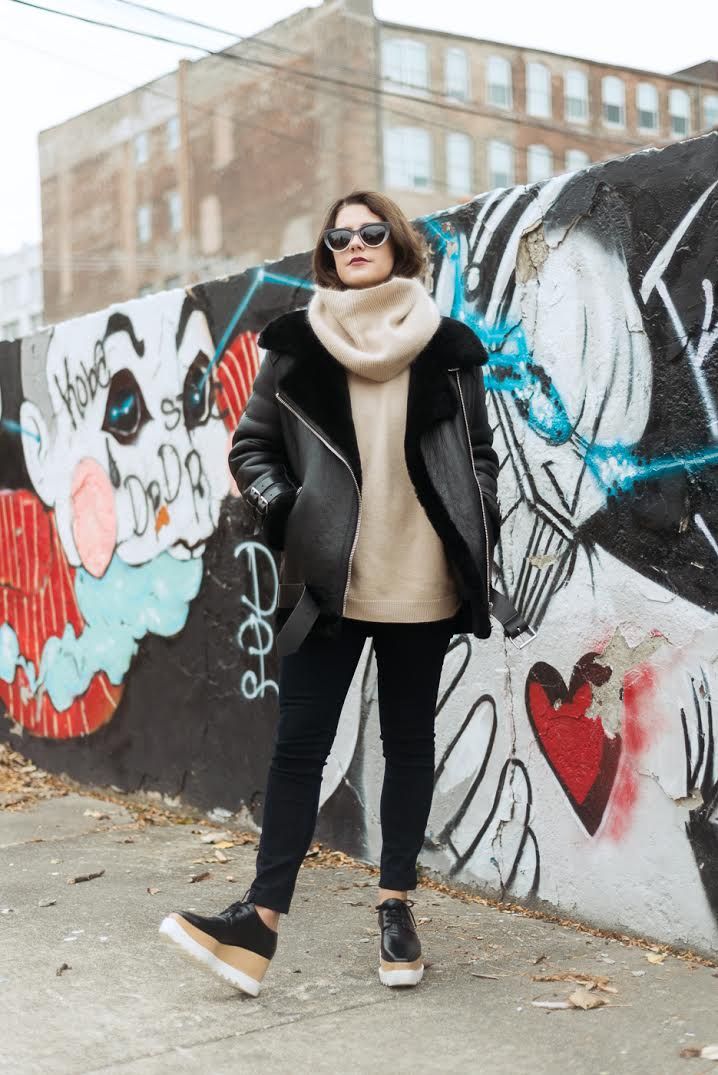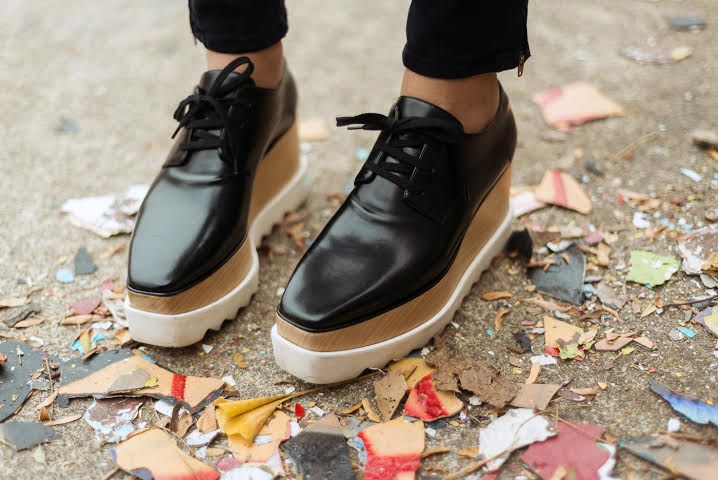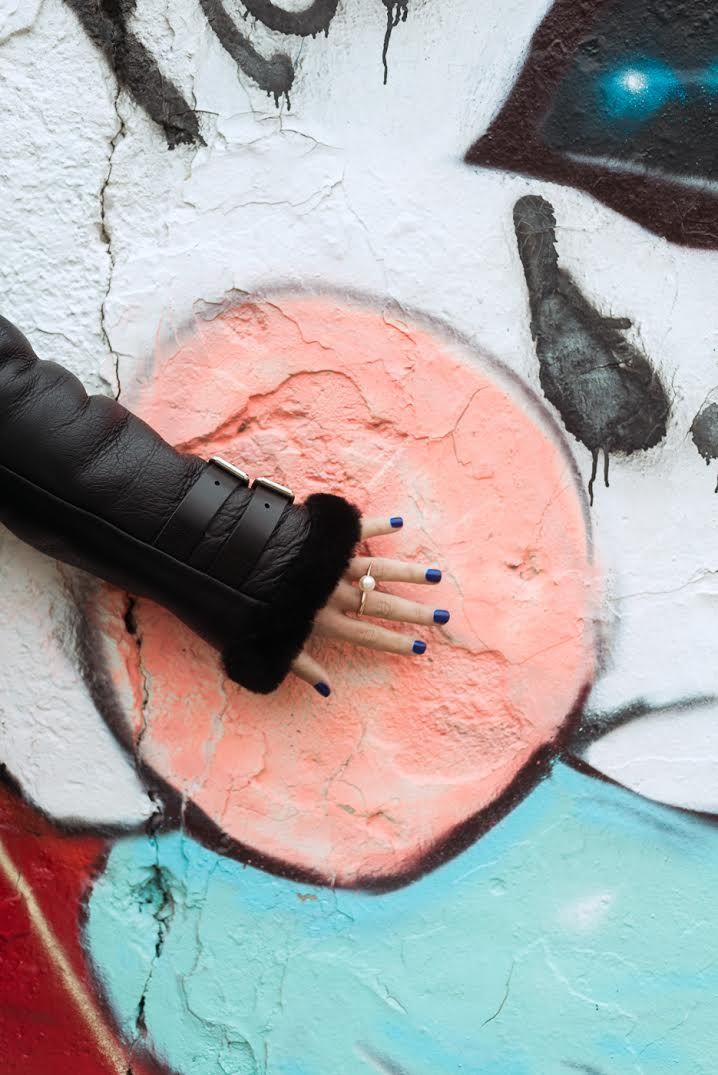 WHAT (am I wearing):
Coat: Acne. Sweater: Acne. Shoes: Stella McCartney. Pants: Frame Denim. Sunglasses: Prism. Rings: Ryan Storer, Delfina Delettrez.
WHY (am I wearing it):
BECAUSE IT'S COLD. That's why. I mentioned earlier this week in Let's Get Bundled (and if you haven't gotten yourself an an actually stylish winter coat yet, you should probably do that like yesterday), about this shearling leather coat I got a few months ago and to say I've been living it in is an understatement. It's warm, it's awesome, it's huge…everything I want in outerwear. A warning, though…this will be showing up in just about every WWW post from now until I thaw out (so at least April). Because this coat is Acne, as is the sweater (which you've already seen without the cowl neck here), it's safe to say I have a bit of an Acne problem (add these shoes and I might as well have my dermatologist on speed dial). But back to, why this outfit? With any cold weather look, you need to layer up (and those layers better be damn heavy) so with this super cozy sweater and coat that I could do bicep curls with and get ripped, it's just perfect. Add my favorite Frame Denim (Le Garcon for life!) and those Stella McCartney brogues (now making their third appearance on CCF…woo hoo!), it's what I will be living in this winter…until my ankles can't take it anymore and I'm forced to switch to boots.
WHERE (can you get the look):
Photos by Dan Kelleghan
You might want to check out...