We use the hashtag #goals for an array of things — body goals, food goals, hair goals, relationship goals, squad goals (re: Taylor Swift). But today I'm using it for one specific thing, and that's Zoe Kravitz. And here's why.
If you're not familiar with Zoe Kravitz I'm sure you're familiar with her famous dad, Lenny. Now that we've put two and two together…why is Zoe so great? Obviously I don't know her personally. My first real experience with her was seeing her perform at the Uniqlo / Nylon Lollapalooza party (as discussed here) and I was like holy shit…you're so f-ing cool.
Actually that's a lie. My initial intrigue started at the Met Gala this year. I knew who Zoe was but didn't know much about her. But what I did know is that her chainmail Wang dress was KILLER (although would have been even more perfect for the punk-themed Met Gala a few years back). Regardless, this is what started my fascination. Then the Lolla party escalated it. And now I'm a full-on fan.
Now Zoe isn't just a style icon and a musician, she's also an actress (as every "it" girl cannot have just one job). You can check out her IMDB page but she's most well known for her roles in Divergent / Insurgent as well as Mad Max: Fury Road. Which is great because it gives us more Zoe on the red carpet (obviously…you know that's what I care about most).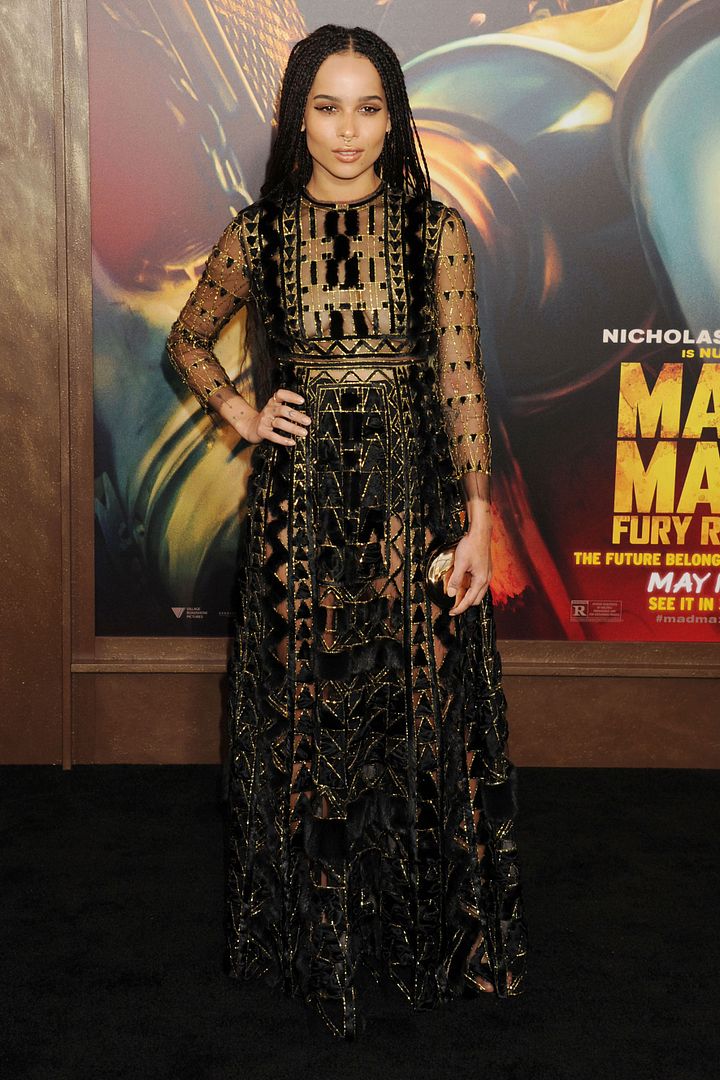 Zoe's style has gotten much edgier in the last year. Not saying it was ever super girly but here's a few pre-2015 looks.
I think her hair now definitely creates an even cooler aesthetic (I'm actually quite obsessed with it). That, plus her septum ring along with a gown…is just everything. Gotta love that juxtaposition.
But of course her "off duty" style is just as bad-ass.
I mean…she even made leg chains happen.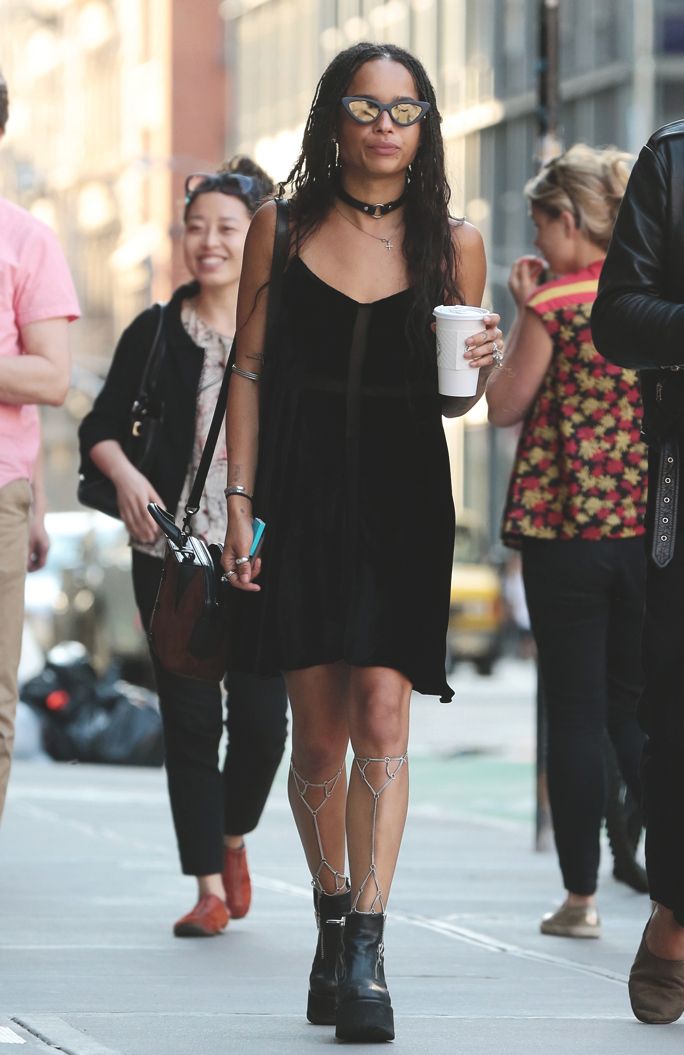 Like myself, she tends to stick to a black and white color palette but she isn't afraid to mix it up with some color…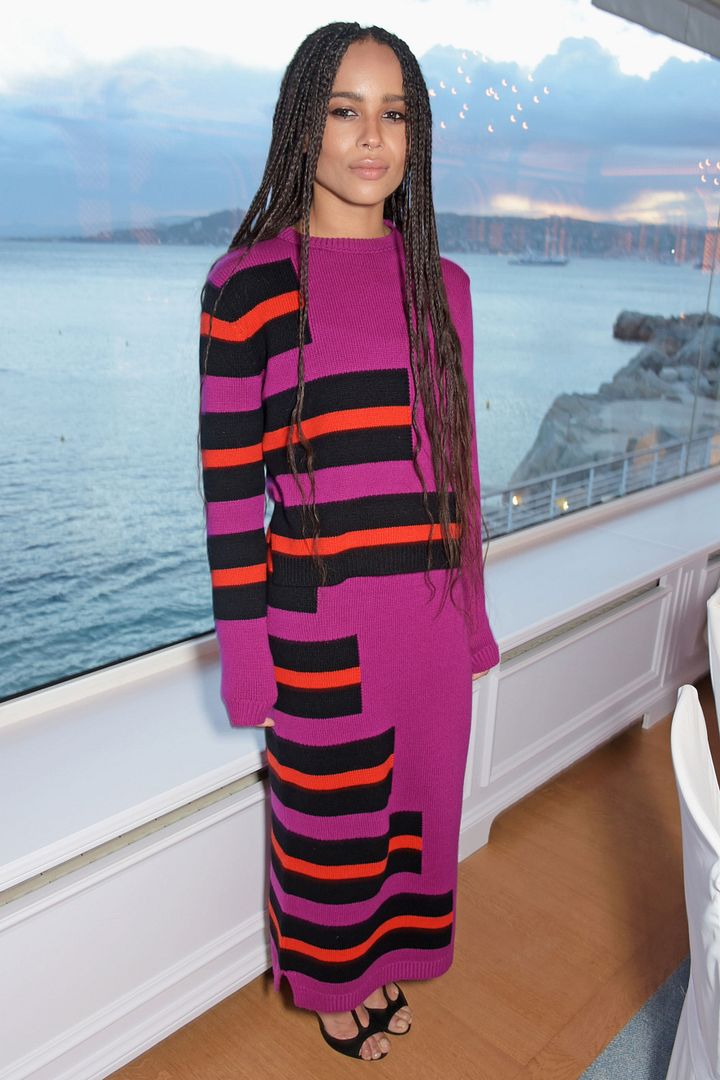 And if you're still not sold…
Beach goals.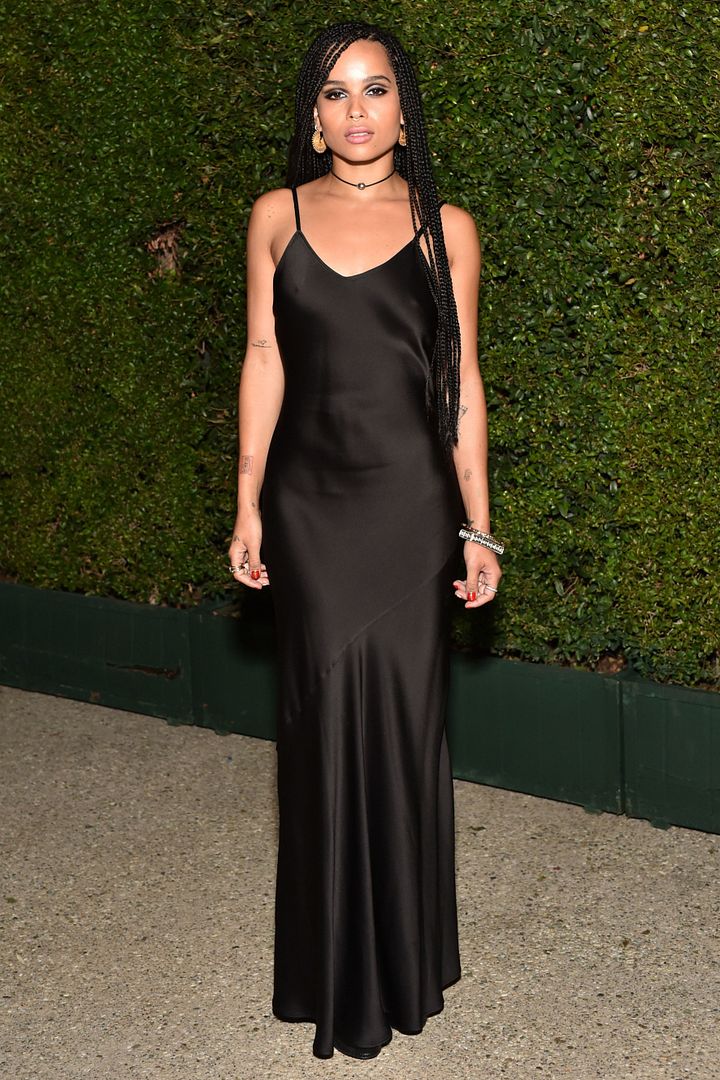 Slip dress goals.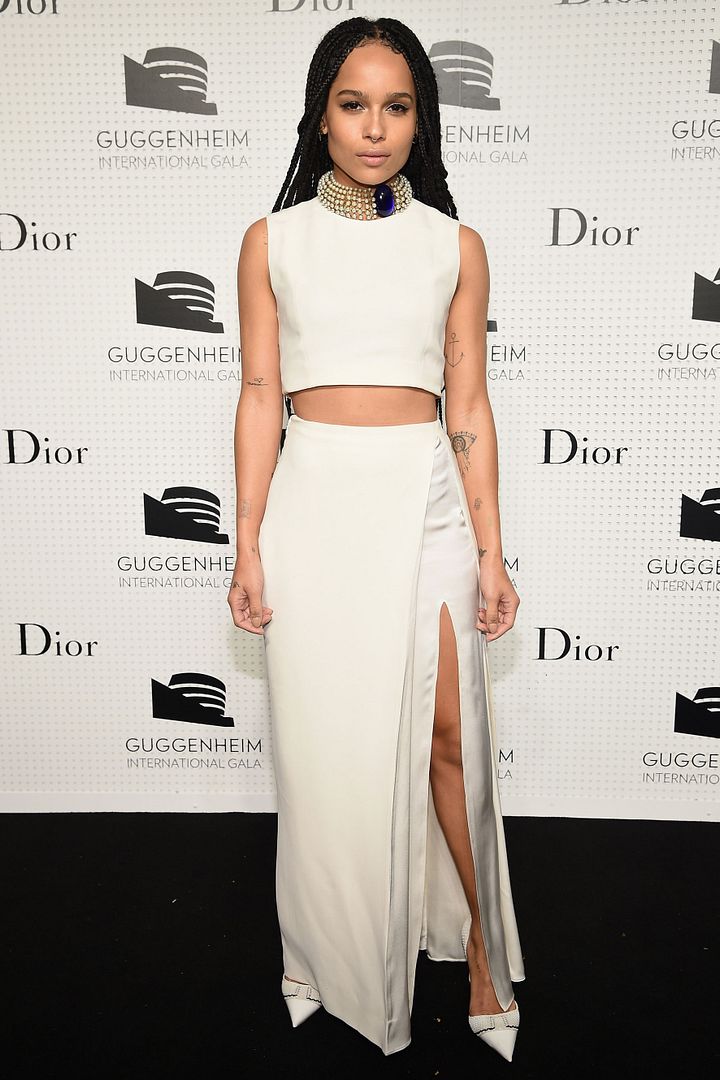 Neck goals.
Bra goals.
—
See what I mean? Now I'm sure her style isn't for everyone so I'm curious to see what you think. And regardless, do you have a favorite look featured today? SPILL [in the comments].
So if I can't reach my #goals of being Zoe, I can at least shop her style, right? Right. So that's happening.
Photos via The Cut & Pinterest 
You might want to check out...