Tomorrow is a very exciting day…one that's will soon put me in a place where I eat my body weight in fish and chips, where public transportation is actually efficient and where I pay tribute to the greatest band of all time — the Spice Girls of course.
Currently I'm working on my British accent (in case you're wondering, it's going terribly) because tomorrow I leave for London. I've never been and with my ever-growing obsession with British fashion designers, it only makes sense this trip happens like now (and it doesn't hurt that London Fashion Week starts Friday). Due to my fascination with the the humor, prints, colors and overall whimsy that UK designers seem to have in common, I wanted to dedicate not one but TWO posts to these awesome brands…in my favorite what who why where style. You may be familiar with some of the designers, but I hope I can introduce you to a few that you end up loving just as much as I do. If not, come visit me in London and we can talk about it a little more.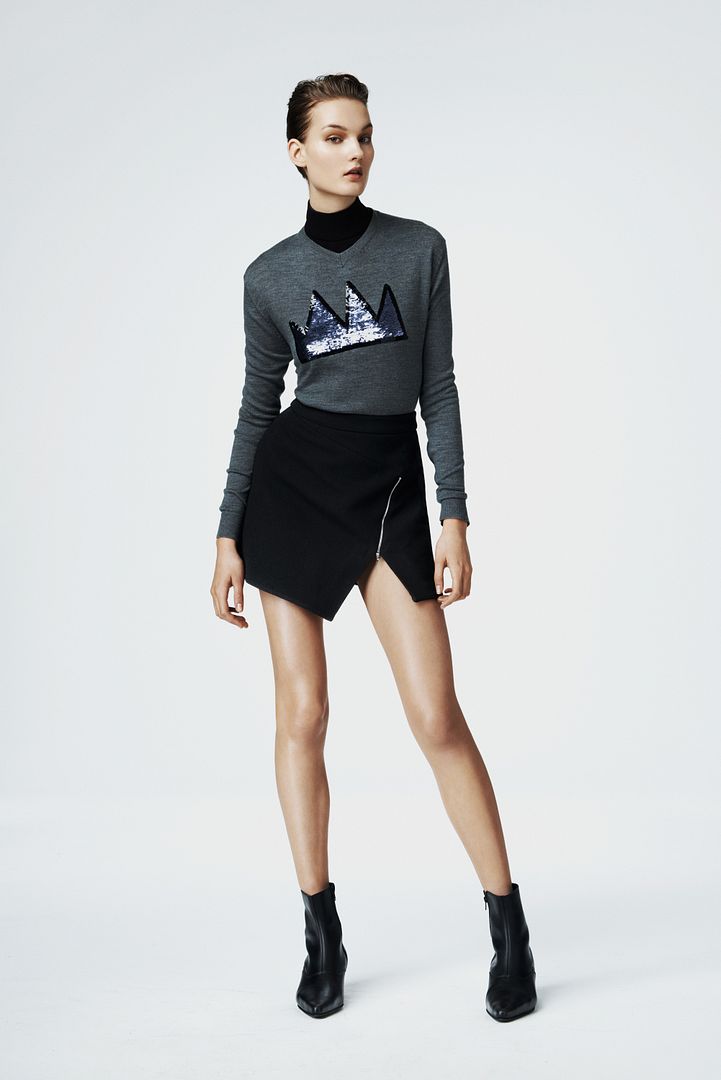 WHO (is the designer): Markus Lupfer
WHY (they are awesome): Anyone who promotes a good message or uses a funny image for the sake of fashion is pretty awesome in my book. If you've been reading ChiCityFashion for a while you'll know that I've been obsessing over Markus Lupfer for quite some time; I even wore one of his sweaters in one of my very first What Why Where post (and it was #totesamaze). I appreciate designers who don't take things too seriously and it's clear that Markus definitely likes to have fun with fashion (as well as many of the other designers featured here today). But he's not all animal sweaters and lip t-shirts, he actually creates some "regular" clothing too.
WHERE (can you buy): ASOS. Shopbop. Net-a-Porter. Revolve Clothing.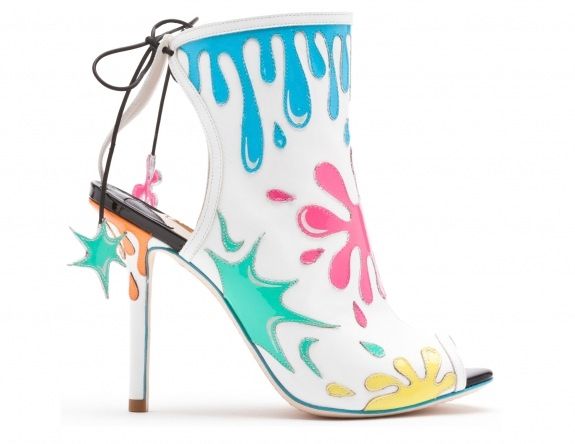 WHO (is the designer): Sophia Webster
WHY (they are awesome): Sophia is no stranger to CCF. You can't put a crazy shoe in front of me and expect me not to love it (plus the fact that she worked for Nicholas Kirkwood definitely helps her case). What's so great about her designs is that you can get a piece of art (in shoe form of course), something simple you'll wear all the time, or a clutch that quotes Destiny's Child. It's up to you, really. But no matter what you choose, it's good to know that you'll own a piece of pure awesomeness.
WHERE (can you buy): Net-a-Porter. Bergdorf Goodman. Neiman Marcus. Nordstrom.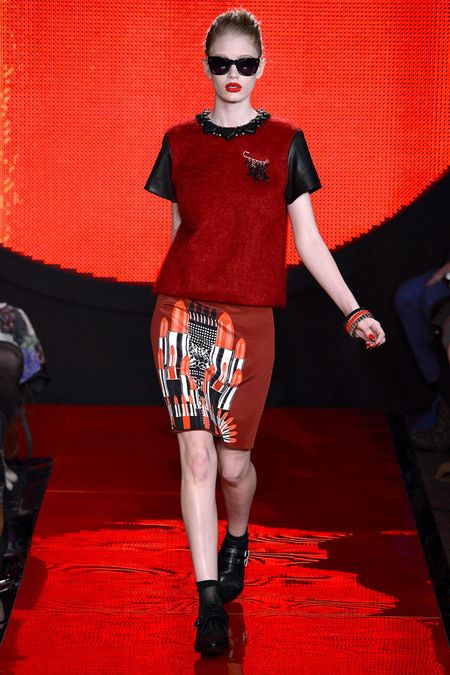 WHO (is the designer): Holly Fulton
WHY (they are awesome): Like Markus Lupfer, Holly has some quirky and fun designs but really nails it with the prints. She had a lipstick-print skirt in her Fall '13 collection (pictured above)…do you really need to know anything more? Okay fine I guess I'll tell you. The girl isn't afraid to make some weird shit (which is obviously a compliment). When it comes to mixing prints, some people mix polka dots and stripes, others mix floral patterns…but Holly mixed a geometric print with a tiger head. For reals.
WHERE (can you buy): FarFetch
WHO (is the designer): Jonathan Saunders
WHY (they are awesome): How cool is this look from Resort '14?  If this is what London fashion is all about I don't know if I'm ever going to leave. Jonathan Saunders has actually had his collection since 2003 but has become much more popular since showing some collections in New York starting in '08. He's known for his colors and prints (see a pattern here? British designers just get me) but one of my favorite things he's ever done was the holographic stripes from Spring '13 (which you may have seen here). His pieces have some structure but are still somehow effortless. And that's the one thing that sells me when it comes to clothes (that and leather…)
WHERE (can you buy): Matches Fashion. Yoox. Bergdorf Goodman. The Corner.

WHO (is the designer): J.W. Anderson
WHY (they are awesome): What I find so fascinating about J.W. Anderson (and it's not the fact that J.W. stands for Jonathan William…not all that exciting) is that he has some quirk that you typically see in a British designer but the components surrounding that quirk are much more refined. He offers something as simple as a white shirtdress as well as a matching floral sweater and skirt set…and everything in between. He's definitely the ideal designer for those who want to buy simpler pieces but that are still interesting and exciting. He even collaborated with Topshop last year…and made a bat sweater (which saved me from having to come up with a Halloween costume…always a plus). Another fun fact, J.W. Anderson started as a menswear designer in 2008 and when he launched a womenswear capsule collection in 2010, it was so popular he just went for it. And I'm sure glad he did.
WHERE (can you buy): Ikram. Matches Fashion. Net-a-Porter. Opening Ceremony.
WHO (is the designer): Ostwald Helgason
WHY (they are awesome): Although the London-based design duo just showed in New York (as per Monday's post), they're not leaving the British fashion scene any time soon. Designers and founders Susanne Ostwald and Ingvar Helgason (isn't that a mouthful?) met while working for Marjan Pejoski (the designer responsible for Bjork's swan dress) and clearly decided if Marjan can do a swan dress, why can't they do a gator tee? Seriously what's with the British designers and these quirky t-shirts/sweatshirts and amazing prints? It's like we were all made for each other.
WHERE (can you buy): Les Nouvelles. Stylebop. Saks Fifth Avenue.  

—
Just an FYI, as much as I love you…I hope you'll still love me when I tell you I will not be posting every day while I'm gone. After I return on the 23rd, things should be back to their originally scheduled programming. Until then, I will post as often as I can but like I said, I will be very busy eating fish and chips for a bit then I will turn into a baguette once I hit Paris on the 18th. You can always keep up with me on Instagram for real-time updates and/or subscribe to ChiCityFashion to get notified when I post something new. I think you'll enjoy both…if I do say so myself.
You might want to check out...