If you were feelin' my May vibes then you're going to have all sorts of feels for June. New fashion and beauty obsessions plus restaurants you need to try, collaborations to shop and a few randoms in-between, here's what I'm digging this month.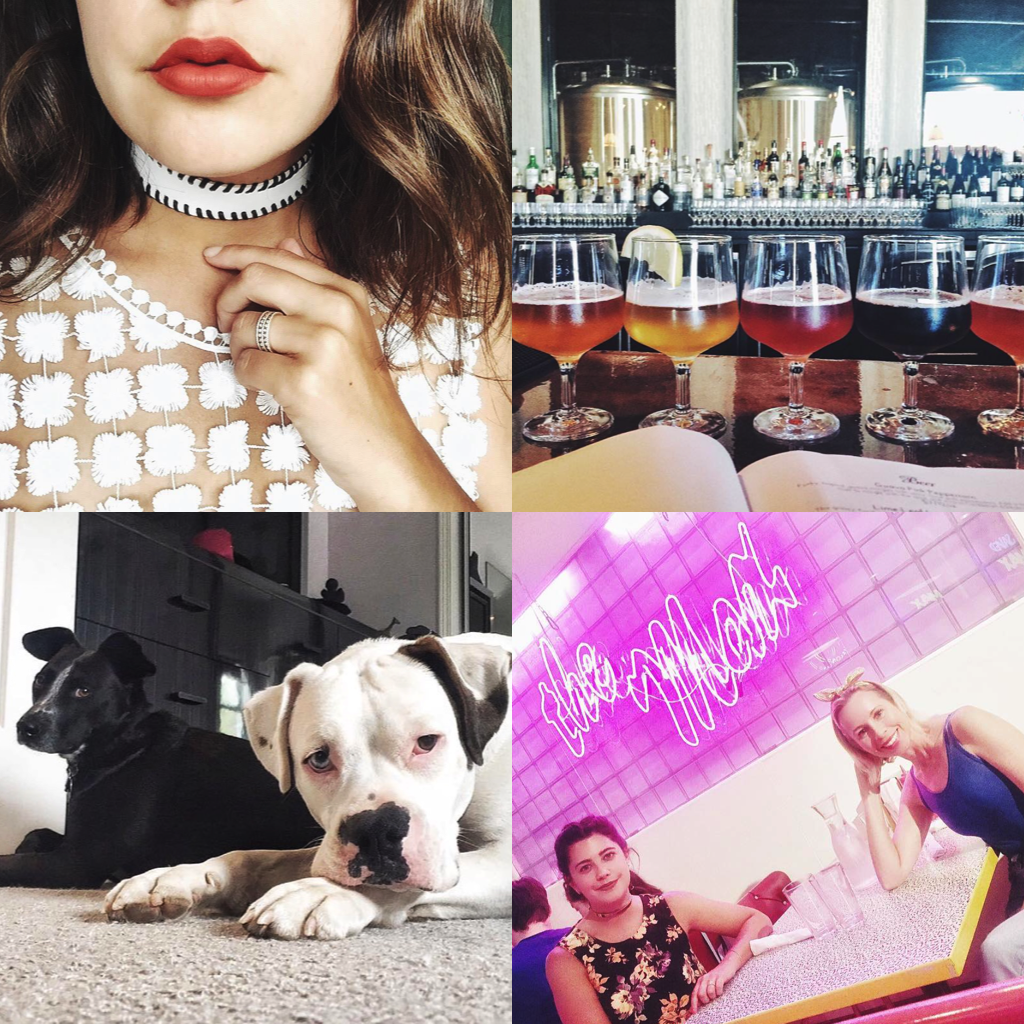 SKIN: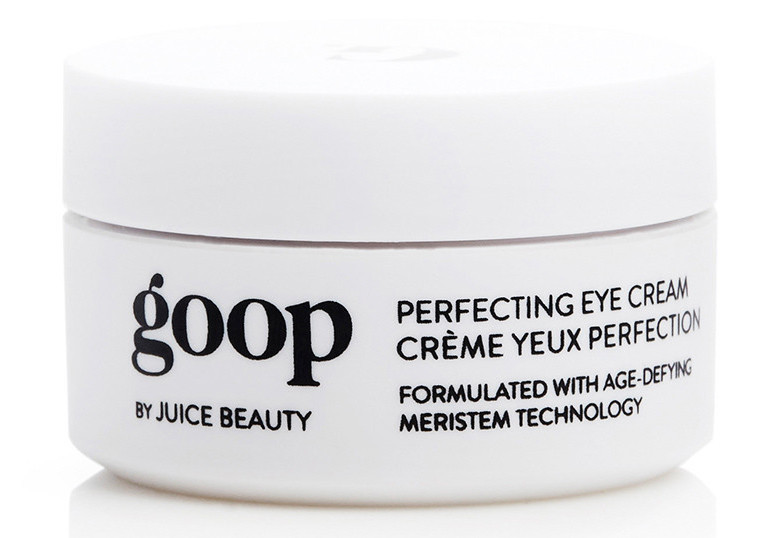 Finding the perfect eye cream has been on my to-do list for almost half of my 28 years on earth (I've been using eye cream since before I could drive) and I think I've finally found it. Regardless of how you feel towards Gwyneth Paltrow, if you've tried any of the GOOP beauty products, you have to agree that she her team really nailed it. Although I love the entire collection, the Perfecting Eye Cream is what really stands out. I have an issue with dark circles so that's my number one priority when it comes to eye creams. The product actually makes no claims to brighten yet somehow I feel like it manages my dark circles more than any other eye product that does. It's extremely hydrating and a little goes a long way (which is ideal, considering it's not a cheap item).
FOOD: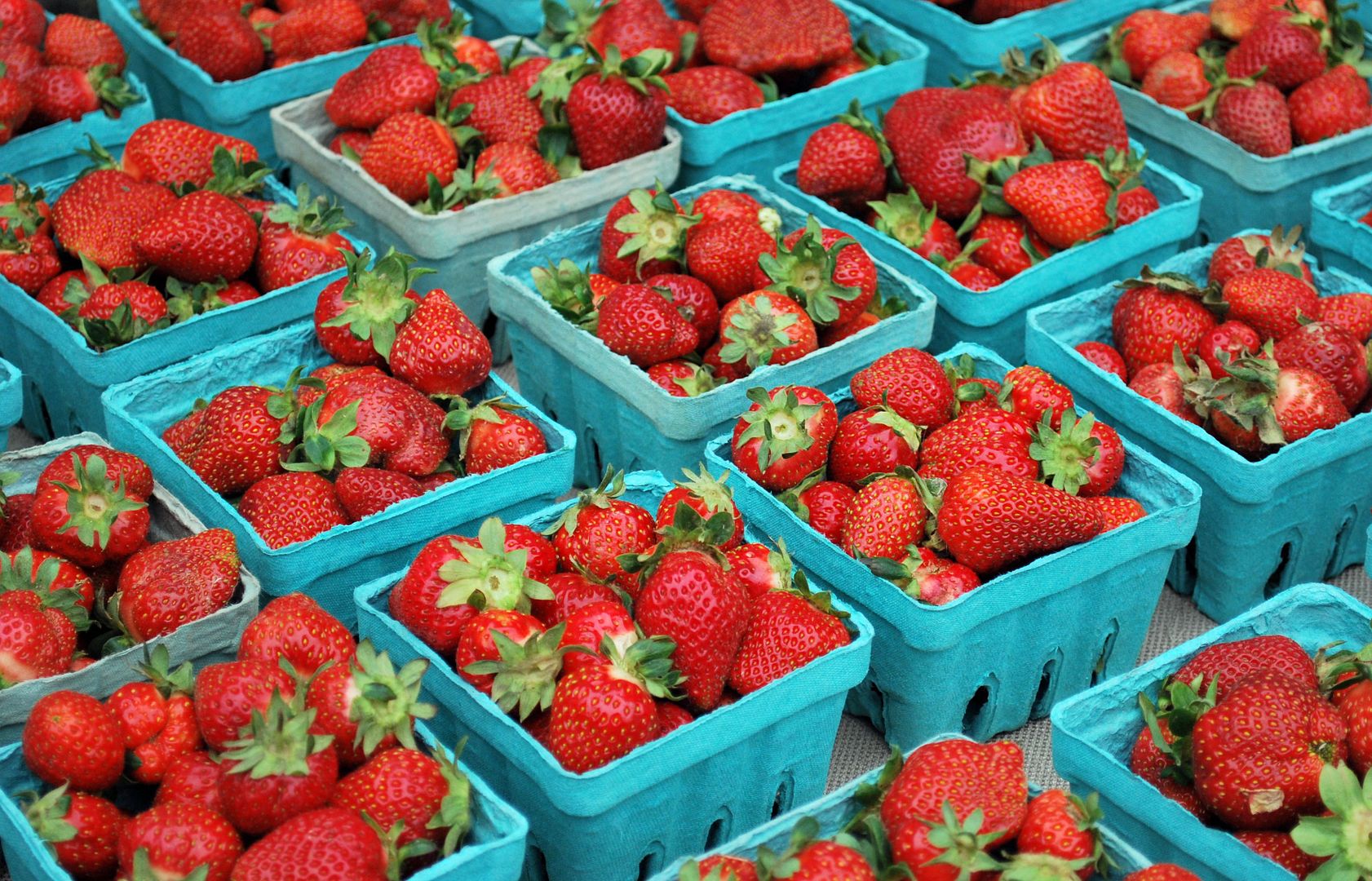 If you've been to any Farmer's Market lately, you know that STRAWBERRIES are so in season. My weekly trips to the Green City Market in the summer remind me how hard it is to go back to store bought produce. I got my first batch of FMS (farmer's market strawberries) last week and I was like fuck grocery store strawberries, these are my jam (literally, as I could very well make them into jam). Side note, if you haven't tried Mary's eggs (at the Ellis Farms stand) at Green City Market, THEY WILL CHANGE YOUR LIFE (or at least your standard of eggs).
BODY: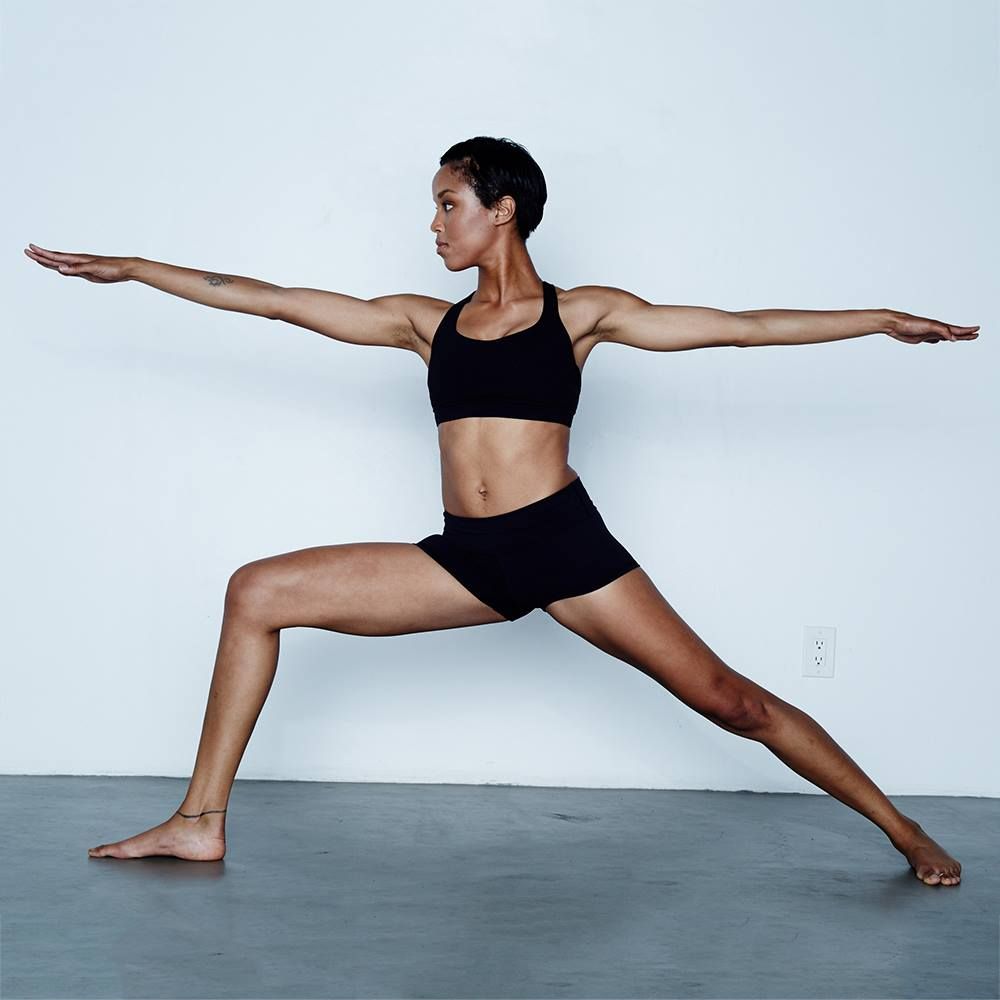 I've got two things in this category that might seem completely unrelated yet they're totally on the same level. One being the fact that I've been very into yoga since the beginning of the year. I started going to Yoga Six in January and now I am completely hooked. I've done yoga a few times in the past and never cared for it. You know how I feel about exercise so it takes a lot for me to actually enjoy a physical activity. Seriously, if I had the time I would do it every day (realistically, I don't…so I do it 2-3x a week). They offer a variety of classes but Vinyassa is my favorite right now. I used to not understand people who are "addicted to yoga" and now I get it! For me, it's not just a physical thing…it's a mental thing. Actually clearing my head and being in the moment was always pretty much impossible for me, but the more and more I practice yoga, the better I get at being present (and that is something I thought would never happen).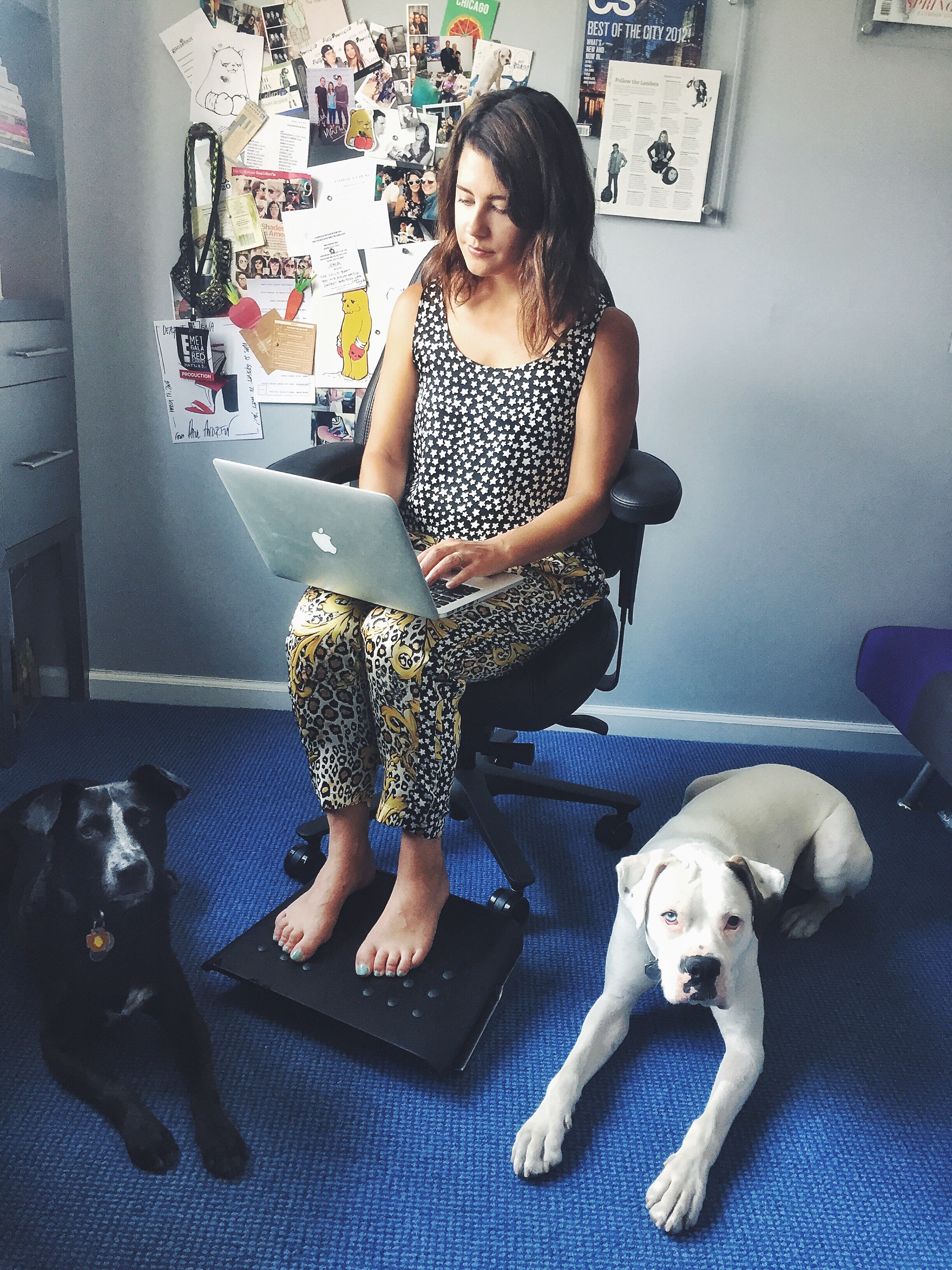 Also going along with the body theme would be…my new office chair. What?! Seriously, Jena? Yes, I am serious. I've suffered from some very bad neck and shoulder pain over the last couple of years. I tried everything — massages, regular visits to the chiropractor, yoga (see above), acupuncture…and they all helped but nothing did the trick like getting a new office chair. Clearly, I was working from home all wrong (not going to lie…I mostly worked from the kitchen, even though I have a home office…guess I just like to be closer to the food). I decided to hit up the Relax The Back store on Clybourn and I can't believe it took me this long to even consider that maybe this is a posture thing (better late than never, right?) I now sit at the proper height, in an actually comfortable chair (not a shitty piece of metal and fabric from Office Max) along with a foot rest for stability. And I kid you not…NO PAIN AT ALL. I realize I sound like an infomercial but I also realize I can't be the only one going through this so if I can just help one person get rid of their pain too (and / or dress better) then I'm doing my job!
ACCESSORY: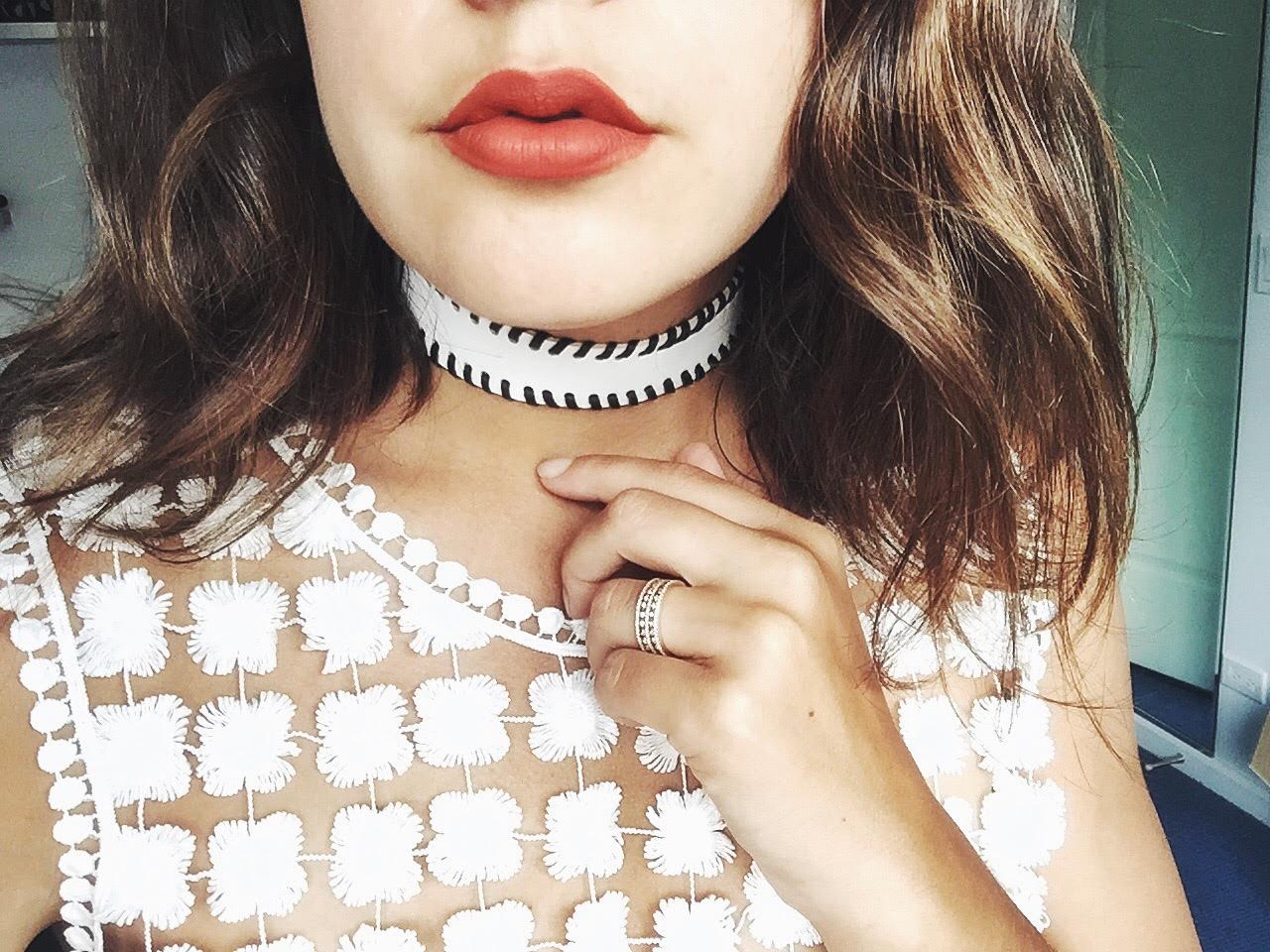 If you follow me on Snapchat, I'm sure you already know about my new Erin Dana choker obsession. Currently wearing the white whipstitch (with my other obsession that got a whole post yesterday so I won't bombard you with it again but…GRAY CHICAGO). Next on my list is the black python (which you can monogram by the way!) These also make super cute gifts if you have any birthdays or special occasions coming up.
LIPS: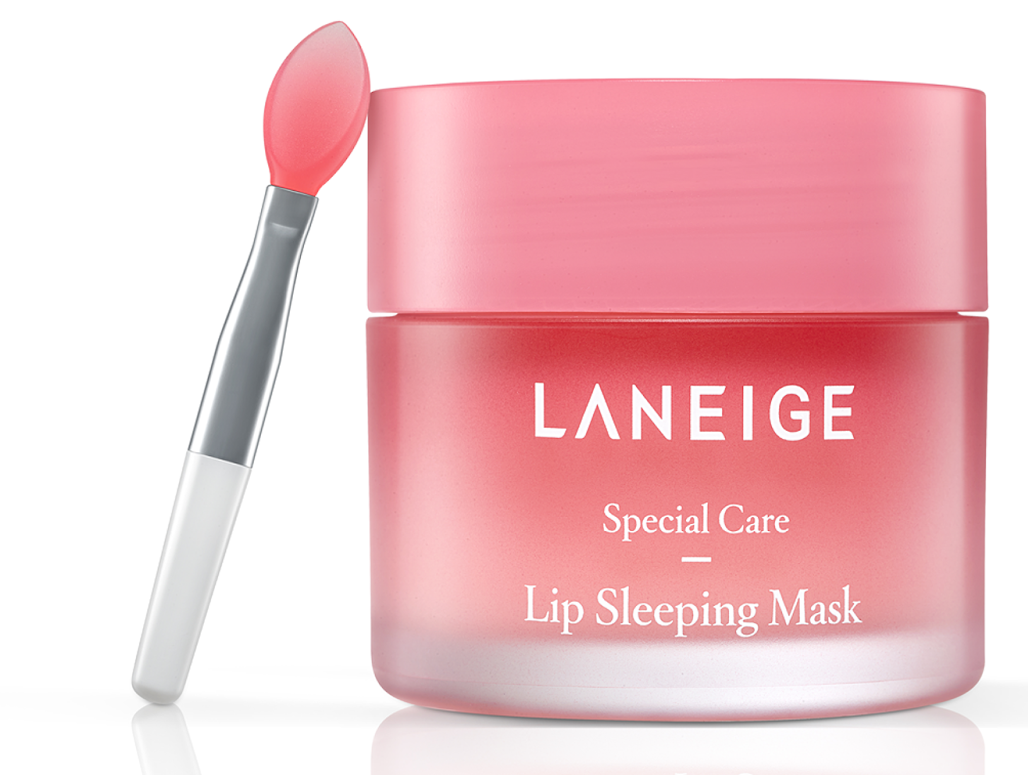 Thanks Kylie Jenner — because lips are the new eyebrows (although I still care about eyebrows way more). I've always taken care of my lips by using some sort of lip balm everyday and I've used lip scrubs here and there (currently using the Frank Lip Scrub…which takes everything in me not to eat). But my number one lip product right now is the Lineage Lip Sleeping Mask. I went a little crazy at this beauty store in Chinatown last month and this was one of the products I randomly picked up. I walked into the store and told the girl to give me everything she had that would make me look like I'm 12…and this was one of the products. Now I don't think smoother lips is going to make me look 16 years younger BUT it's a start. I do really like wearing lipstick but the dryer / more wrinkled your lips are, the worse it looks and the more difficult it is to apply. I've been using this every night before bed for the last few weeks and my lips are BALLER STATUS in the morning. Smooth, even a little plumper (or maybe that's in my head) but smooth and hydrated for sure. Can't recommend this enough! And when I've been using lots of Kylie Lip Kits (another vibe this month, specifically 22, pictured with the choker…don't judge) which are matte / sort of drying, I could really use the extra moisture.
RESTAURANTS: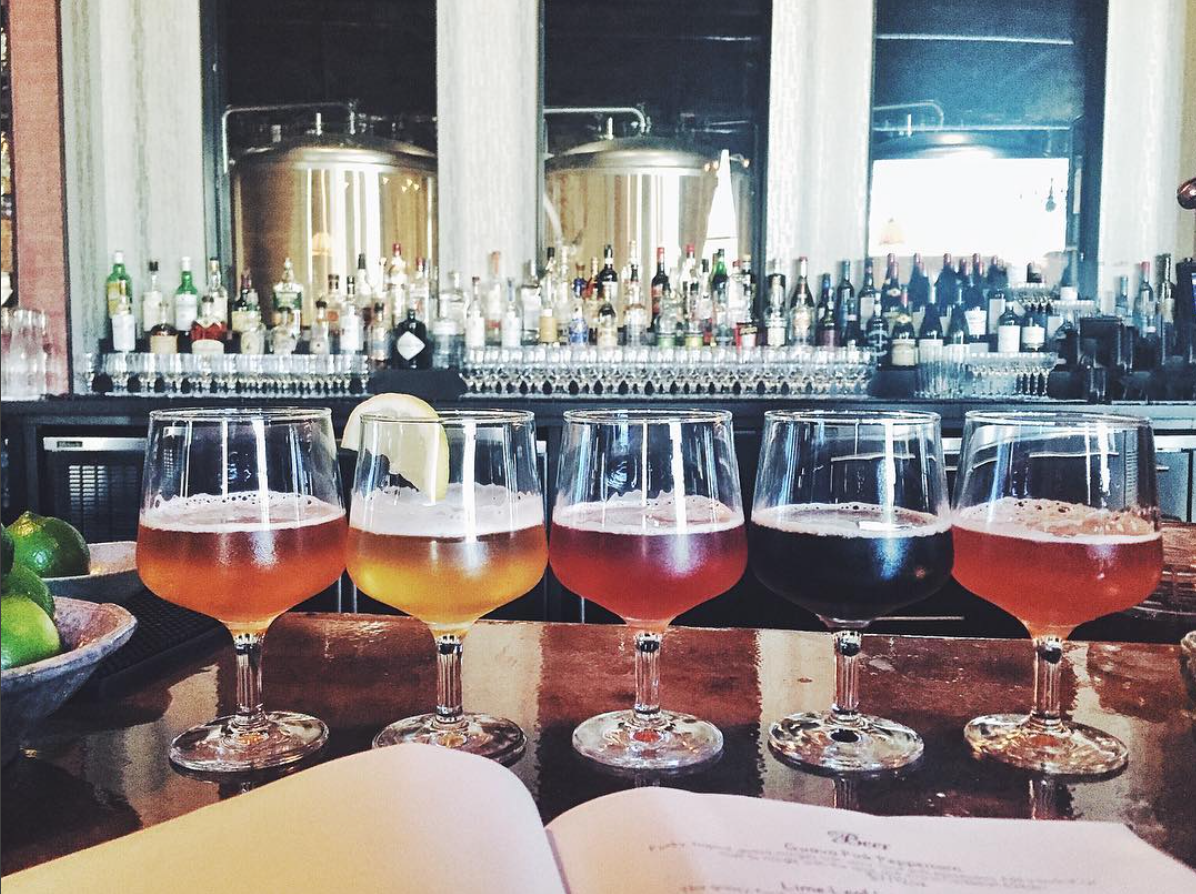 I don't have many hobbies but one of them is trying new restaurants (actually that might be my only one). Band of Bohemia has been on my list [of restaurants to try in Chicago] so I was very excited to check that one off a few weeks ago. There are many exciting things about this place like the beautiful decor, the tasting menu at the counter (which we didn't do but it's still a cool idea), and the ridiculously good food…but the best part of my dining experience would be the way the menu is divided up. Band of Bohemia brews their own beers which they rotate every so often. There were five beers (all absolutely delicious by the way, with unique flavor profiles that aren't scary or overwhelming) and the food menu is divided up by beer, and what dishes should go along with them. You don't have to do it that way (pair the beer with the food) but their philosophy was making the beer first and creating the menu based off of what goes with the beers (rather than the usual vice versa). And coming from a girl who loves beer…I appreciate that.
And the other restaurant that just rocked my world (in a completely different throwback kind of way) was Saved By The Max. If you're not familiar, it's the Saved By The Bell themed pop-up restaurant that everyone cannot stop talking about (and after actually going, I can see why). Between the music and the decor, any 80s/90s kid would appreciate the vibes. It's just such a fun and happy environment, you would have to try to have a bad time. And although I thought I would need an IV of kale and greens after what we ate (mac & cheese, biscuits and gravy and fried chicken to name a few) it was worth every calorie (and lbs).
PHILANTHROPY: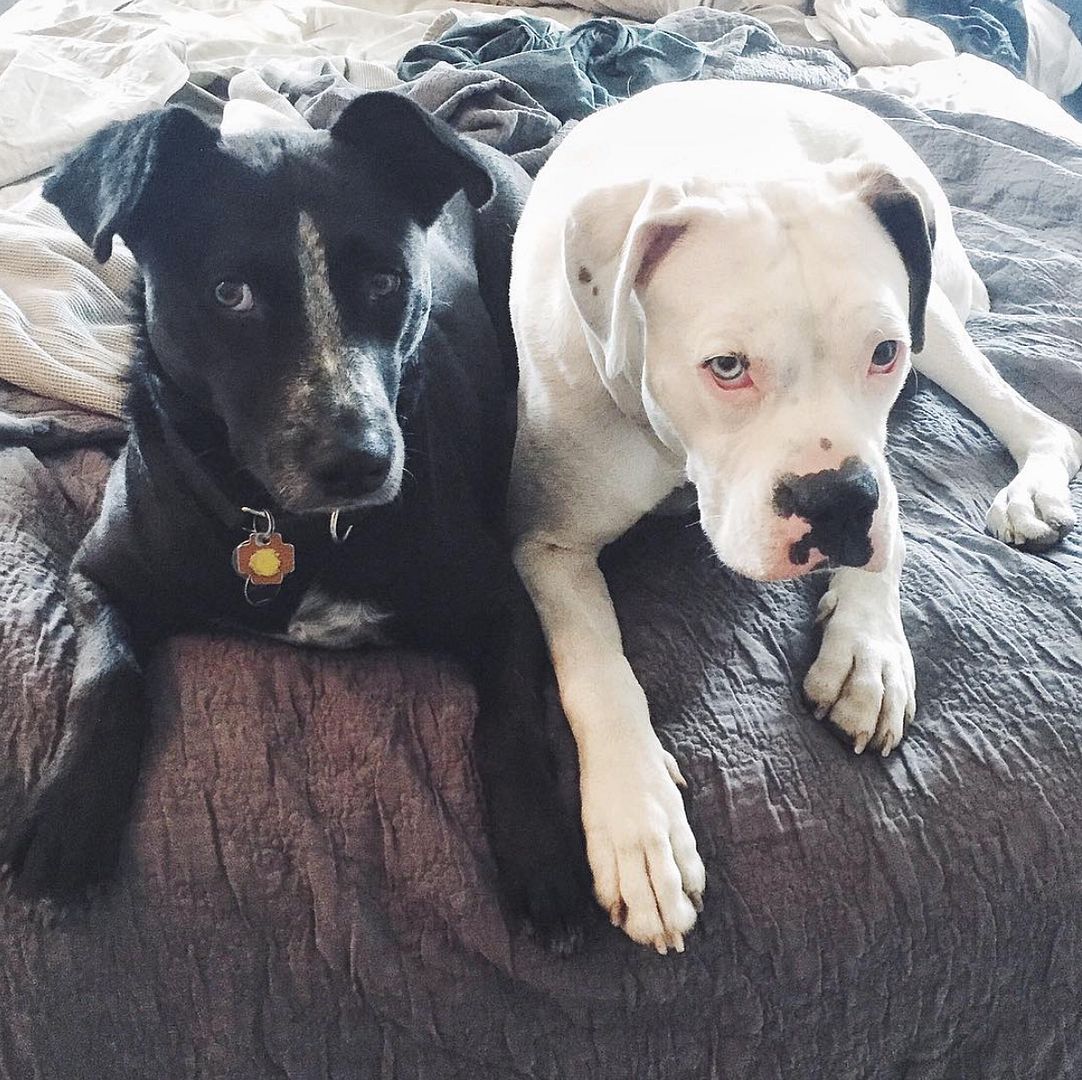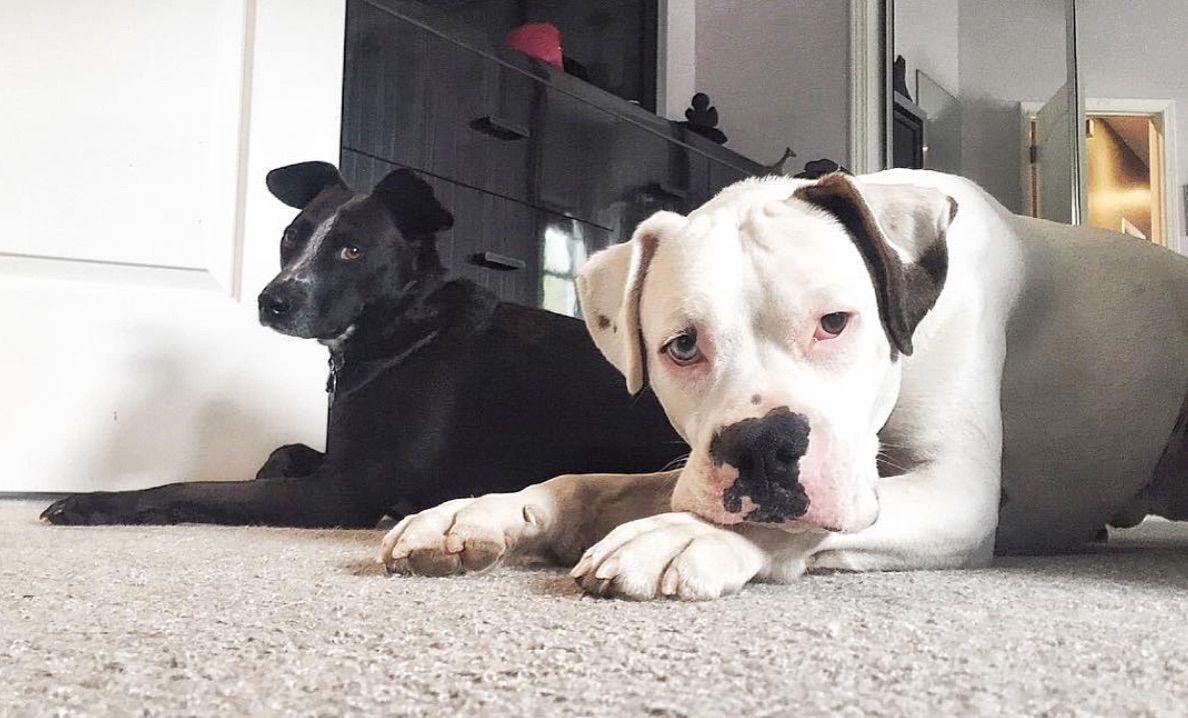 Between all of my social media (and just me as a person), you can't avoid the fact that I am dog-obsessed. Both of my dogs are from PAWS Chicago and I've been very involved with them since right after we first got Laz about 3 years ago. I've done their 5k (previously known as Run For Their Lives) for two years (this will be my third) and it's a fun opportunity to just get outside with fellow dog enthusiasts (plus I do the 5k walk — you think I'm RUNNING that?! — which is dog friendly). To show PAWS my love, I'm doing a fundraiser for the event, trying to raise as much money possible for the homeless animals of Chicago. If you're feeling extra generous, any amount is greatly appreciated. Laz & Lennox thank you in advance 🙂 And if you're interested in participating yourself, you can sign up here!
COLLABORATIONS:
When it comes to the H&M and Target collaborations, I've been over them for a long time. It's just too much hassle for clothes that everyone ends up having (plus the people who buy 50 things then resell on eBay for 5x the retail value really ruined it for everyone). BUT there are so many other collabs out there that are really good (especially the sporty ones) that are a little more unique (yet still resold on eBay for way too much). My favorites right now are NikeLab x Olivier Rousteing (unfortunately almost completely sold out!) and Disney x Coach. I've already told you how much I love all the Nike collaborations (Sacai is still my #1!) but when you have an entirely black and gold collection with Olivier's touch (that's not like $10k) I am ALL IN. I'm either going to have to wait for some returns to happen or suck it up and eBay it because I'm not sure how much longer I can go on without this jacket.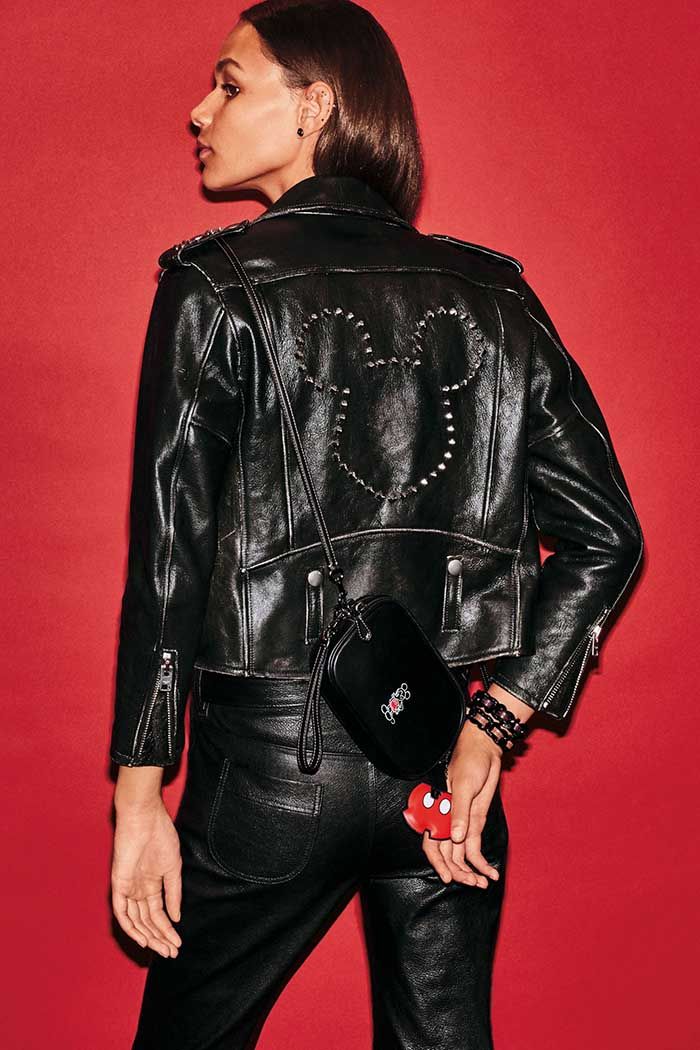 And Coach has really won me over with their collaborations as of late (first Peanuts, now MICKEY). Coach is known for their accessories, and the bags and other small leather goods from this collab are adorable BUT the shoes and the leather jacket are what's really selling me. A LEATHER AND STUDDED MICKEY?! So damn good (also this bean bag is pretty badass).
—
What are you vibing on this month? Anything featured here today? Be sure to let me know if you've tried any of these things in the comments!
Images via my Instagram, Coach, Pinterest & Eater
You might want to check out...