When you're well into winter (and now that we have a foot of snow on the ground, it looks like it's not going away anytime soon), trying to put an outfit together that's warm and stylish can get pretty daunting. But when you have a strong outerwear game (the most important game in Chicago) it makes that task a little easier. I like to think I'm an avid coat collector and when it comes to this shearling and shine, it might just be my new favorite.
Oh and it's REVERSIBLE!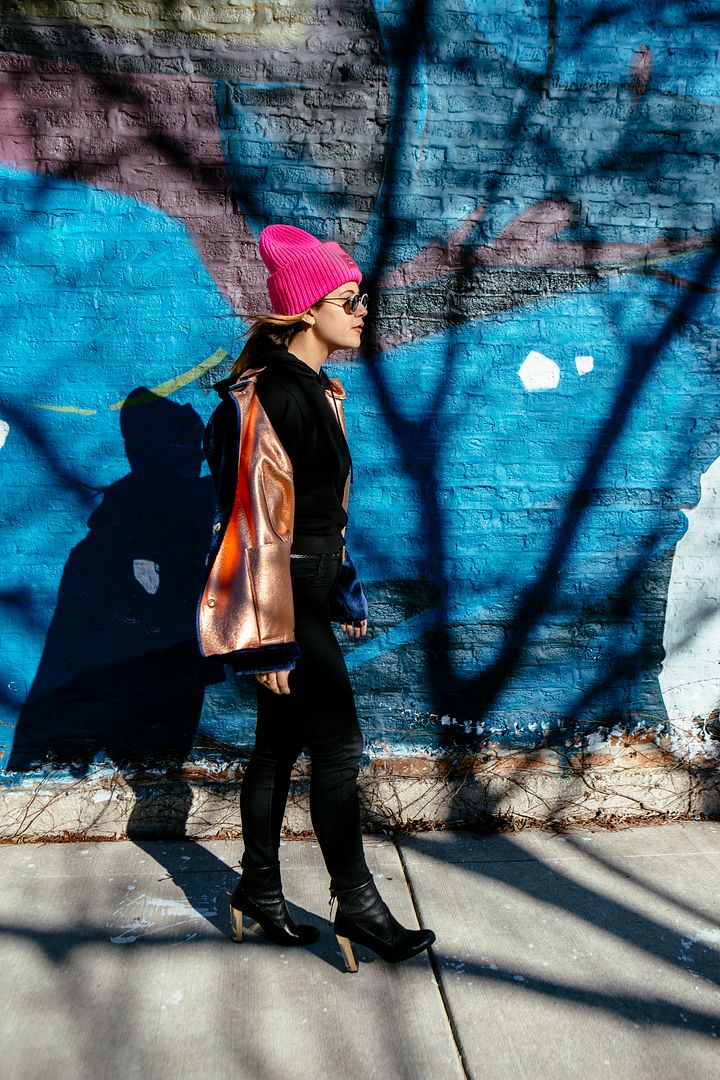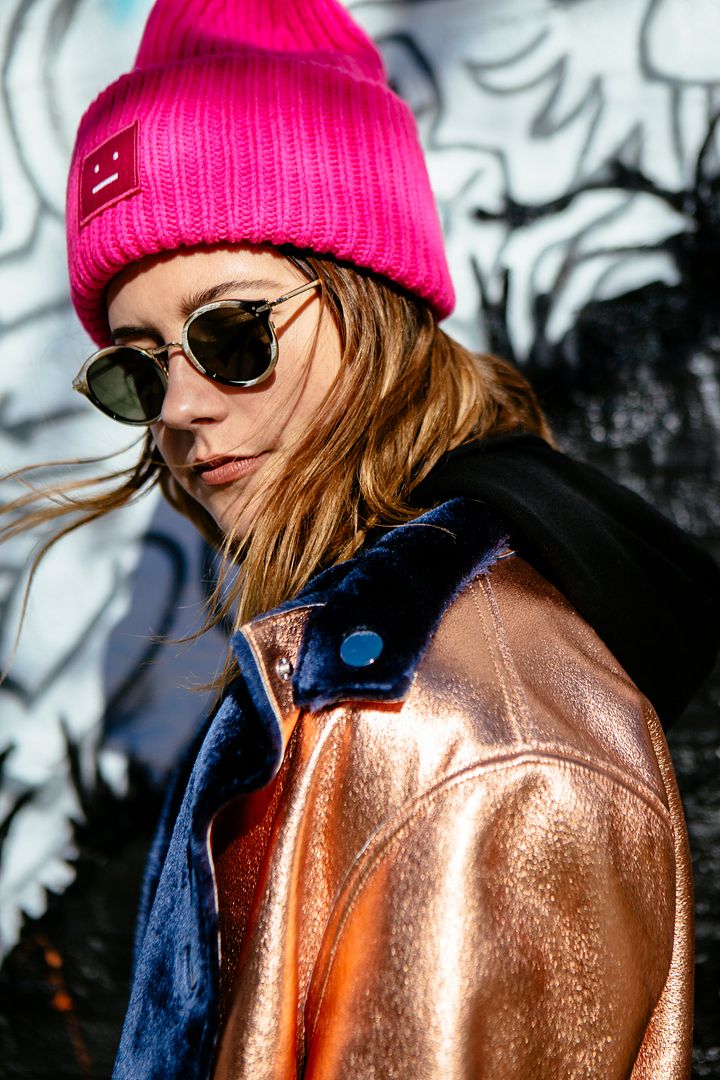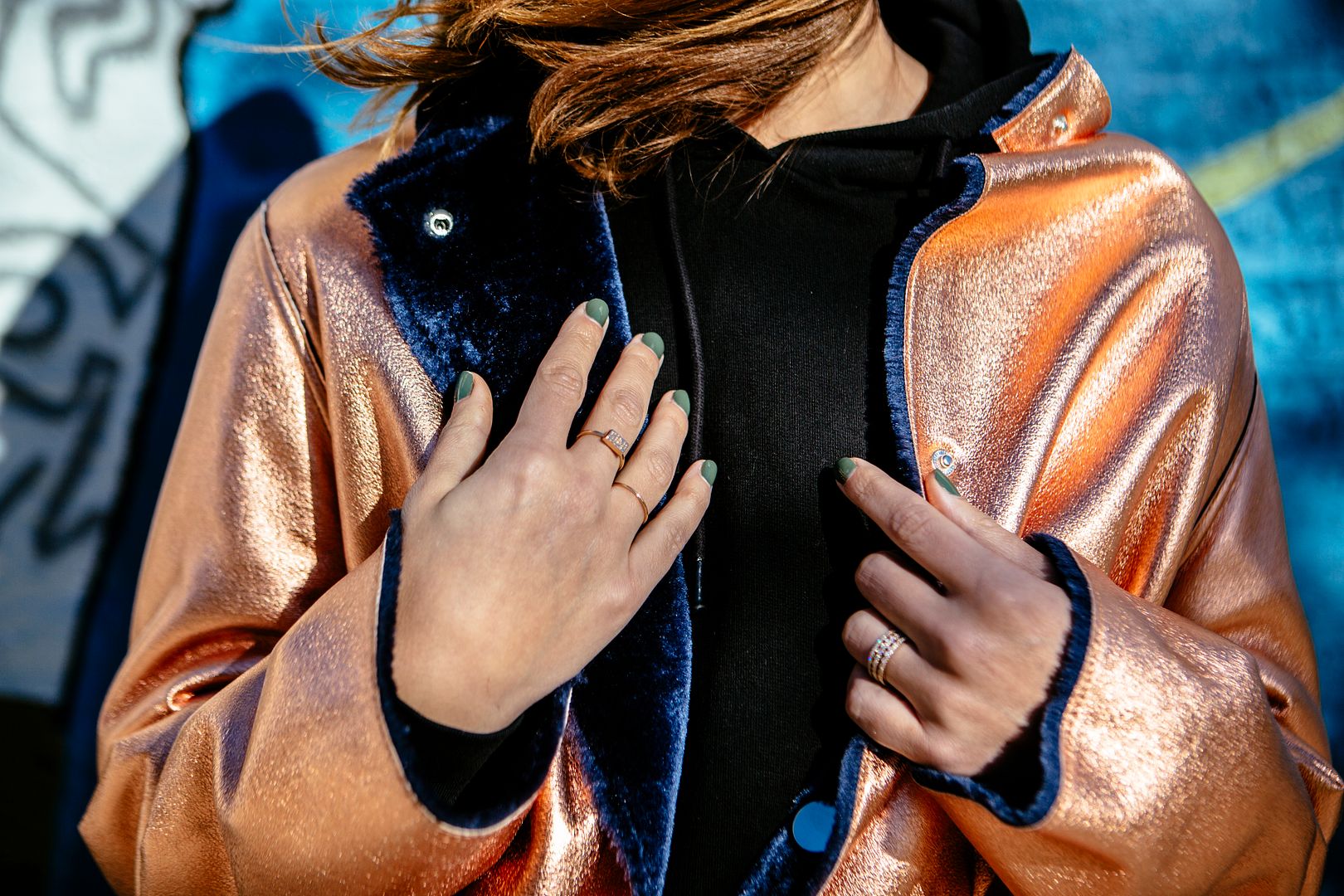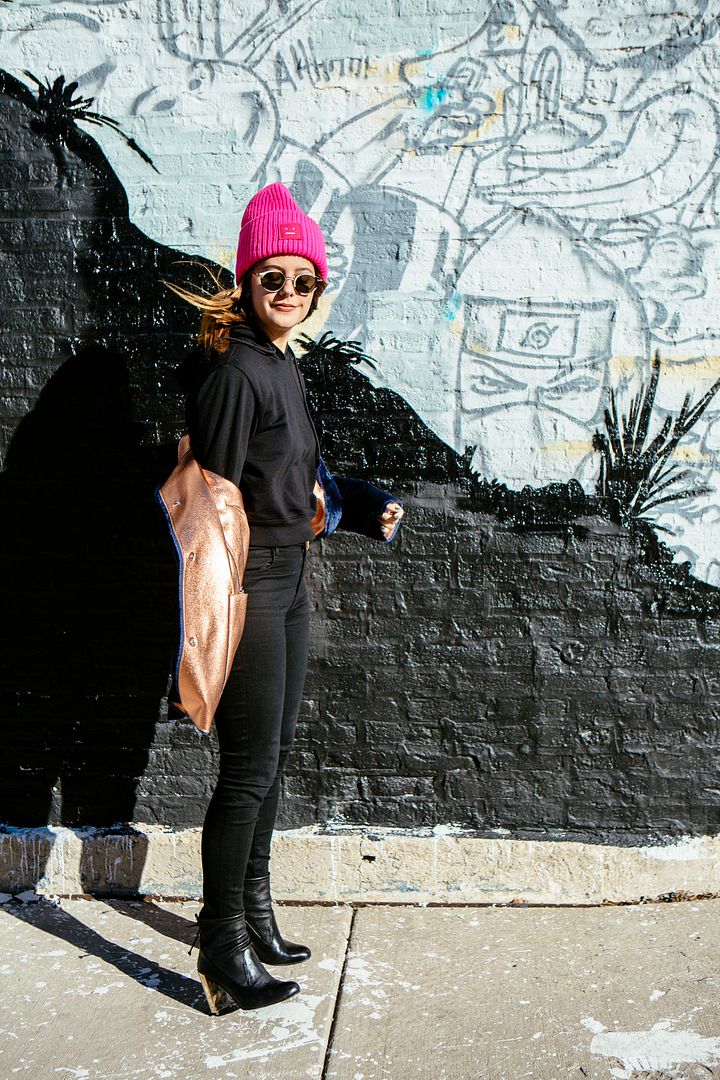 WHAT (am I wearing):
Coat: Opening Ceremony. Sweatshirt: Cotton Citizen. Jeans: J Brand. Hat: Acne Studios. Boots: Stuart Weitzman. Sunglasses: Celine.
WHY (am I wearing it):
My outfits as of late have been some combination of a sweatshirt, jeans, and boots. Sounds pretty boring (can you see I'm ready for the new season?) This look is no exception but adding just two winter staples — a coat and a beanie — completely changes the vibe.  I wanted to keep the outfit simple to let the coat and beanie stand out. I don't wear much color anymore but for some reason I was craving a hot pink beanie this winter. I didn't think it actually went with this particular piece of outerwear (hot pink knit + blue shearling + rose gold leather?) Makes no sense…but it kind of works. I'm pretty obsessed with this coat as you can get two totally different looks just by reversing it. I also like seeing just a hint of the metallic when worn on the shearling side. Due to the boldness from the hat and the outerwear, I kept it all black underneath with a Cotton Citizen hoodie, the jeans I wear pretty much everyday right now (they're high-waisted…my favorite!) and my go-to Weitzman booties. And there you have it — shearling and shine!
Shoutout to Hebru Brantley for the badass mural ?
WHERE (you can get the look):
Photos by Heather Talbert
You might want to check out...