It's been a rough 24 hours discussing the "fashion" from last night's VMAs…and trying to write about it in the nicest way possible (but who am I kidding?)
If you haven't yet, I highly suggest checking out Red Carpet Fashion: 2011 Video Music Awards (Part 1) before continuing on. But I can't tell you what to do, so let's move on…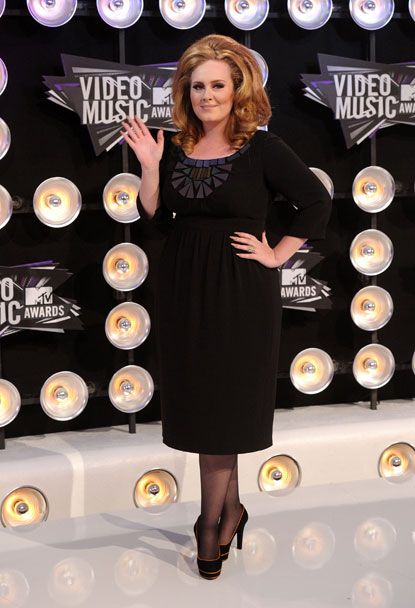 Adele
Between the tights and the "Big Rich Texas" hair, I just can't get behind this. She has talent, but getting dressed is not it.
Demi Lovato in Mandalay
This girl has been through a lot lately so I feel bad criticizing her so I will just criticize her stylist. With regards to her age and her figure, this dress has no business being on Demi…and  her stylist should know that.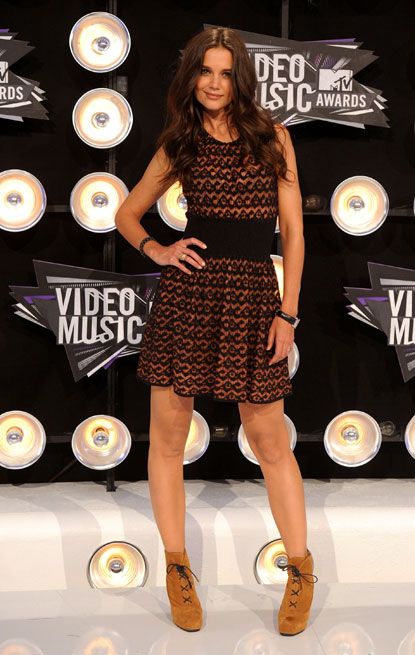 Katie Holmes Azzedine Alaïa
This was so disappointing for me because I absolutely LOVE this dress. But this is a perfect example of how poor styling completely ruins a look. Why would you pair a gorgeous Alaïa dress with these faux hiking boots? It's mind boggling to me! And someone please get this girl a red carpet coach…this is NOT how to pose when your photo will be circulating around the world almost immediately.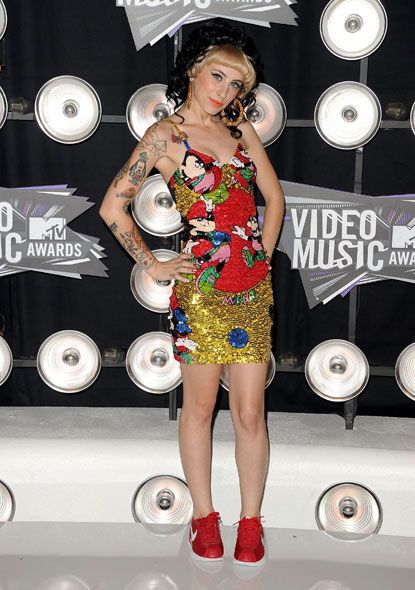 Kreayshawn
I was hoping for some Gucci. Or Fendi. Or Prada. But instead I got Disney.
 Louise Roe in Tibi
Gorgeous! Love this girl. Love this dress. Love this dress on this girl.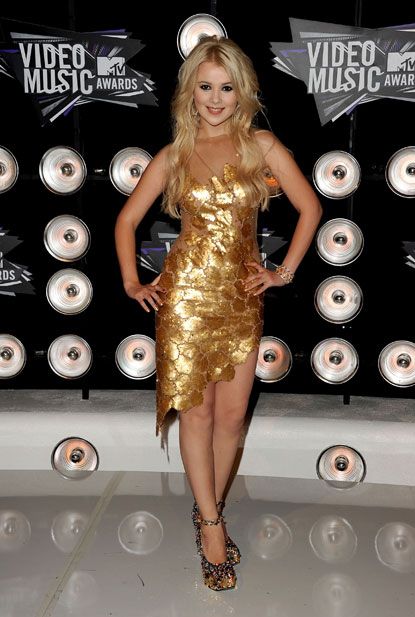 Mika Newton
Who are you? Why are you here? And what possessed you to wear those shoes?!
Miley Cyrus in Roberto Cavalli
Oh yet another Miley in Cavalli disaster. PLEASE MILEY…if you're going to try and still be relevant, you need a new stylist/go-to designer. Clearly Roberto isn't doing it for you.
 Zoe Saldana in Barbara Bui
She can do no wrong. Zoe can WERK any look. Love the unconventional pairing of these shoes with this dress. Perfection!
—
Who were your favorites and least favorites from the VMAs this year? Let me know in the comments section below!
You might want to check out...